Product Details
Country of Origin: Australia
Organic
Delicious
96.5% fat free
Gluten free.
Contains organic whole brown rice and a pinch of sea salt.
They can be enjoyed with your favourite spread, topped with vegetables or meat as a delicious snack, or as a bread substitute for sandwiches.
About The Brand – Pureharvest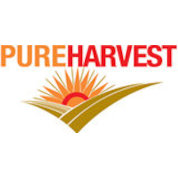 Pureharvest was established in 1979 in Prahran, Victoria, Australia. They are now one of Australia's largest manufacturers and distributors of natural and organic food. At Pureharvest their mission is to provide products that create healthier and happier people. They aim to do this by providing the highest quality organic and natural products for their customers. They encourage you to consume products that nurture your health, and the health of our environment.
Product Availability
This is a BACKORDER item.
Please take note that the waiting time for Backorder items is around 1-3 weeks from the date of payment, subject to stock availability. For orders outside Malaysia, there might be a shipment delay especially during peak holiday seasons. We will try our best to expedite all orders but in any cases that Backorder is cancelled, full cash/credit refund will be given. We sincerely appreciate your kind understanding and patience.