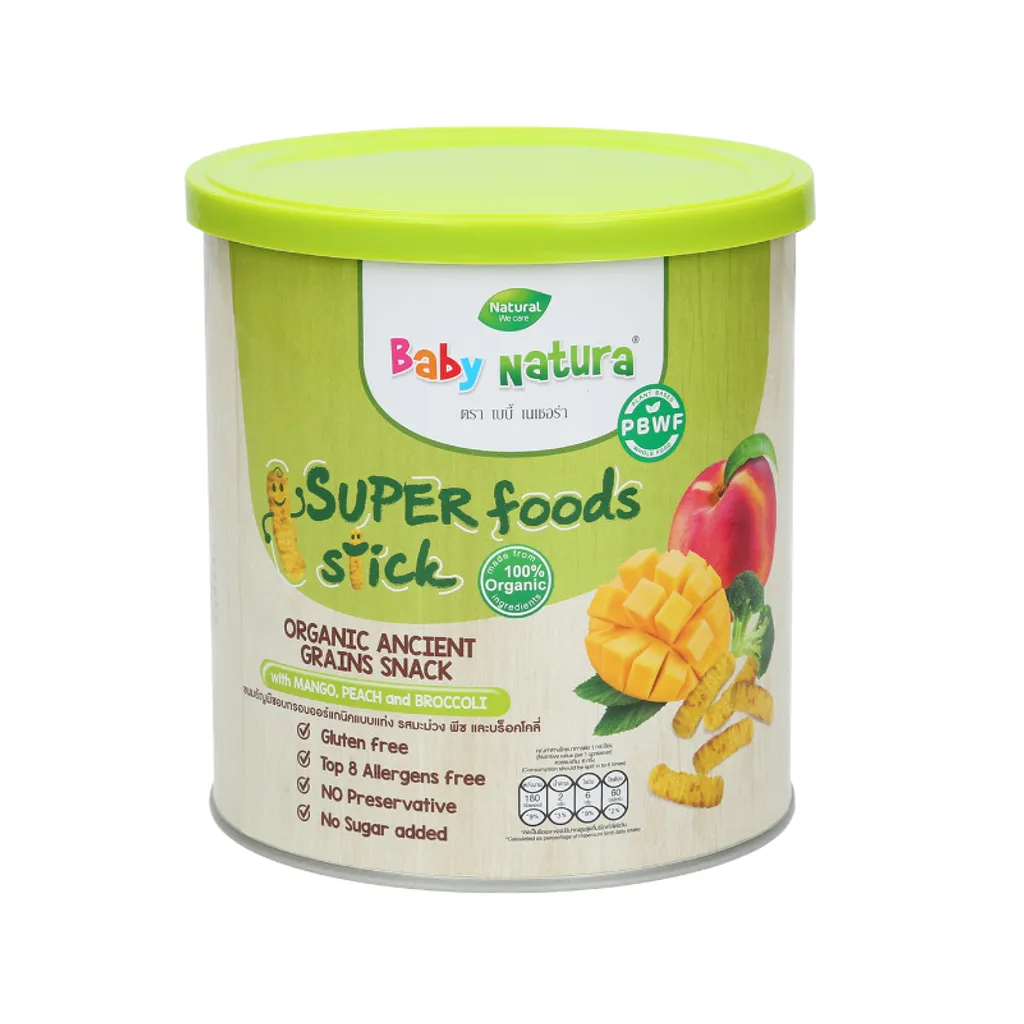 Baby Natura Organic Superfoods Stick – Mango, Peach and Broccoli
Product Details
Organic ancient grain snack
Suitable for 12 months and above
Product of Thailand
Suitable for 12 Months & above
Certified USDA Organic
HALAL
Allergy Concerns:
No gluten from wheat flour
Does not contain cow's milk
Does not contain nuts and eggs
Does not contain salt and sugar
No artificial colors and fragrances and preservatives
Without meat
About The Brand - Baby Natura

Baby Naturale believes in the power of natural vegetation. Eating a vegetable-based diet, or PBWF (Plant Based Whole Food), will help your baby develop the most perfect way. Baby Natura products have been scientifically confirmed that helping mothers to take care of and enhance the development of the baby. We aim to develop PBWF products to be used comfortably. Consistent with all lifestyles of mothers And make every baby happy
Product Availability
Ready Stock.
Expiry date: 10.2021
---