Product Details
100% NATURAL AND AUTHENTIC
Made with 100% real roasted peanut, with no hydrogeneted vegetable oil or trans fat added.
All you're getting is the pure peanut paste comprising its original oil with high levels of vitamin E and unsaturated "good fats" that is good for the heart.
HIGH VEGAN FRIENDLY PROTEIN
Peanut is a natural plant-based protein that provides the highest protein among nuts. A 2-tablespoon serving of peanut butter contains up to 8 grams of protein and 2 to 3 grams of fiber.
Which means peanut butter provides a good source of protein, which can be helpful for vegetarians looking to include more protein in their diets.
NO FILLERS
For sure you're not eating corn starch but pure peanut paste, which means you're not ingesting unnecessary carbohydrates from just any peanut butter.
The crunchiness of this peanut paste have proven to give a satisfying feel when eaten.
This peanut paste have a chunky texture that is delightful with some added brown sugar and also Pink Himalaya Salt.
JAKIM HALAL CERTIFIED
About the brand - CN Loyal 1884
CN LOYAL SDN BHD was established by Chet Akok as a real estate service provider in 2011. In 2019, the company diversify its nature to produce and sell healthy delicacy such as 100% Authentic Peanut Paste.
CN LOYAL 1884 Authentic Peanut Paste includes several delicious and nutritious recipes that is perfectly fit for daily consumption. Also, feel free to add our peanut paste to any of your favourite recipes.
Tired of artificial additives and preservatives in everything we consume, CN LOYAL 1884 started as a pursuit to real, authentic 100% peanut paste to help us get a little healthier in the everyday meals.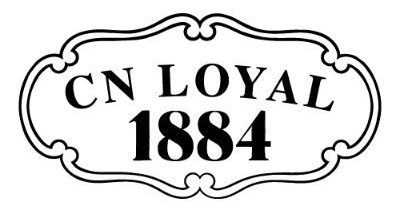 Product Availability
Ready Stock.
Expiry date: 3.2022