Product Details
Organic Skin Care Remedy for Extremely Dry and Cracked Skin
USDA Certified Organic
Badger is the best organic salve for your cracked, chapped, rough, weathered and dry skin. This is the stuff you want with you if you are lost in some vast, uncharted wilderness. It has the mild, wintergreen-like scent of Sweet Birch, which has been traditionally used as an antiseptic, a muscle rub, and to ease the occasional symptoms of skin problems like psoriasis and eczema. Healing Balm is tough enough to soothe rough, dry skin, but gentle enough to use every day
Ingredients:
*Extra Virgin Olive Oil, *Golden Yellow Beeswax, *Castor Oil, *Aloe Vera Extract, and Essential Oil of Sweet Birch.
* = Certified Organic
About The Brand – Badger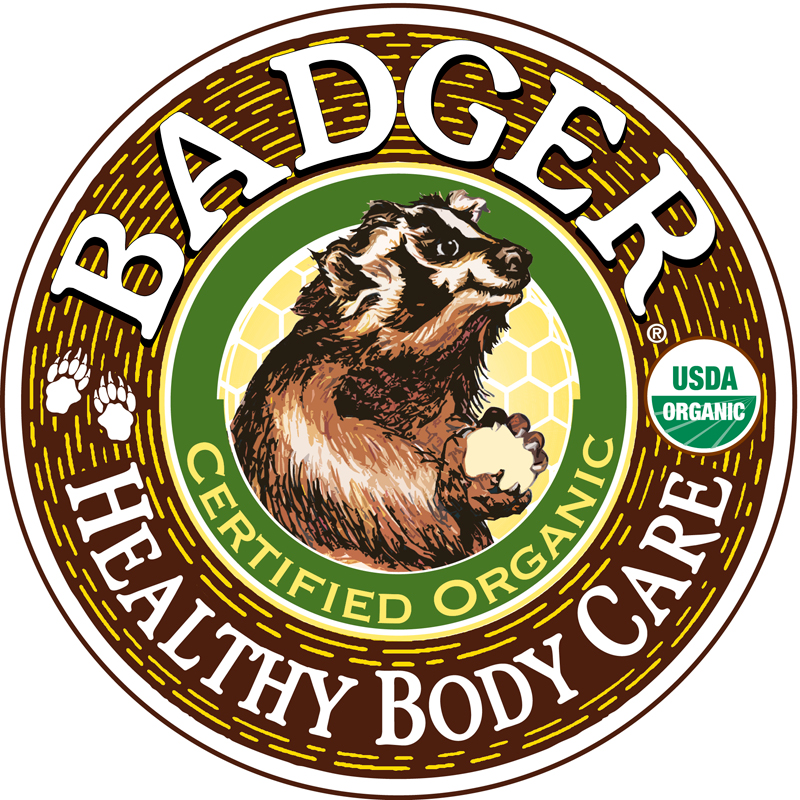 Badger is a small, family-owned & family-friendly company nestled on the banks of the Ashuelot River in rural Gilsum, New Hampshire. At Badger, they blend organic plant extracts, exotic oils and butters and beeswax, and make healing balms, lip balms, safe mineral sunscreens and other personal care products that work and feel remarkably good. Badger products are uniquely formulated blends of the finest organic ingredients available anywhere in the world. When you use Badger products, you can be sure that you are using the purest, most natural products available. Their Philosophy of Formulation is simple: make products for people we love, and then share them with the world. We combine years of tradition, research, and lots of love to create products that work as well as you expect them to.
Badger products harness the powers of aromatherapy, vitamin rich oils, essential oils, and minerals to soothe, smooth, and protect your skin and your mind. This means that Badger is a total body/mind/spirit experience.
Product Availability
Backorder Item.
Please take note that the waiting time for Backorder items is around 1-3 weeks from the date of payment, subject to stock availability. For orders outside Malaysia, there might be a shipment delay especially during peak holiday seasons. We will try our best to expedite all orders but in any cases that Backorder is cancelled, full cash/credit refund will be given. We sincerely appreciate your kind understanding and patience.