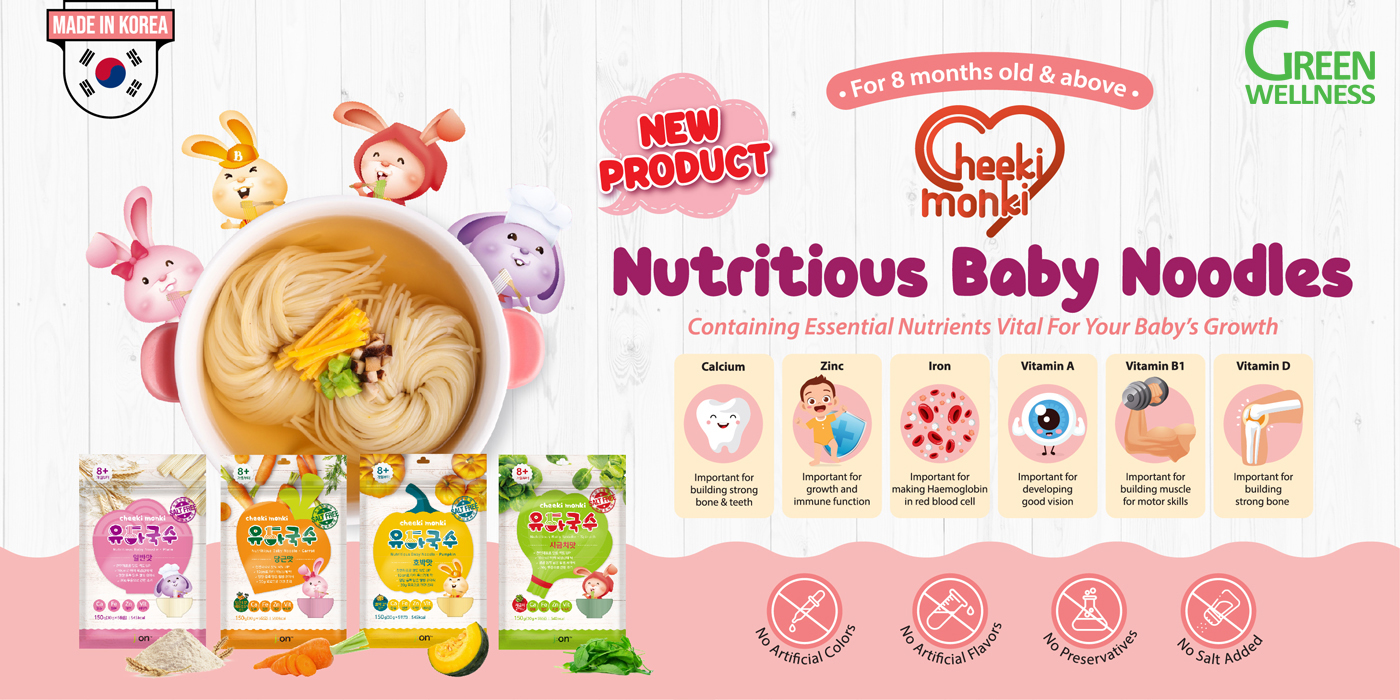 CHEEKI MONKI
For 8 months old and above
Nutritious Baby Noodles!
Containing essential nutrients vital for your baby's growth
4- Free
No artificial colors
No artificial flavors
No preservatives
No salt added
Cheeki Monki is a mischievous kid enjoying delicious and pleasure. The nutritional design with minerals and vitamins to the vegetable raw materials suitable for infants, the sodium-free noodle technology, and the infant-only noodles.