12 Months+
Don't worry about that. Mouth melting healthy snack is good & ready to serve your baby and family.
DDODDOMAM
Suitable for kids 12-months-old and up
Gluten Free Ingredients
Chemical Free
No artificial flavoring, coloring, artificial sweetener and preservatives
Comes in 5 delightful flavors, Strawberry, Cheese, Banana, Pumpkin and Apple!
DDODDOMAM
Delectable puffed pesticide-free rice & wheat snack leaves you wanting more.
Halal and HACCP certified
Comes in 3 distinctive real authentic flavors, aromatic Denmark Cheese, refreshing Strawberry Banana, exquisite Premium Chocolate!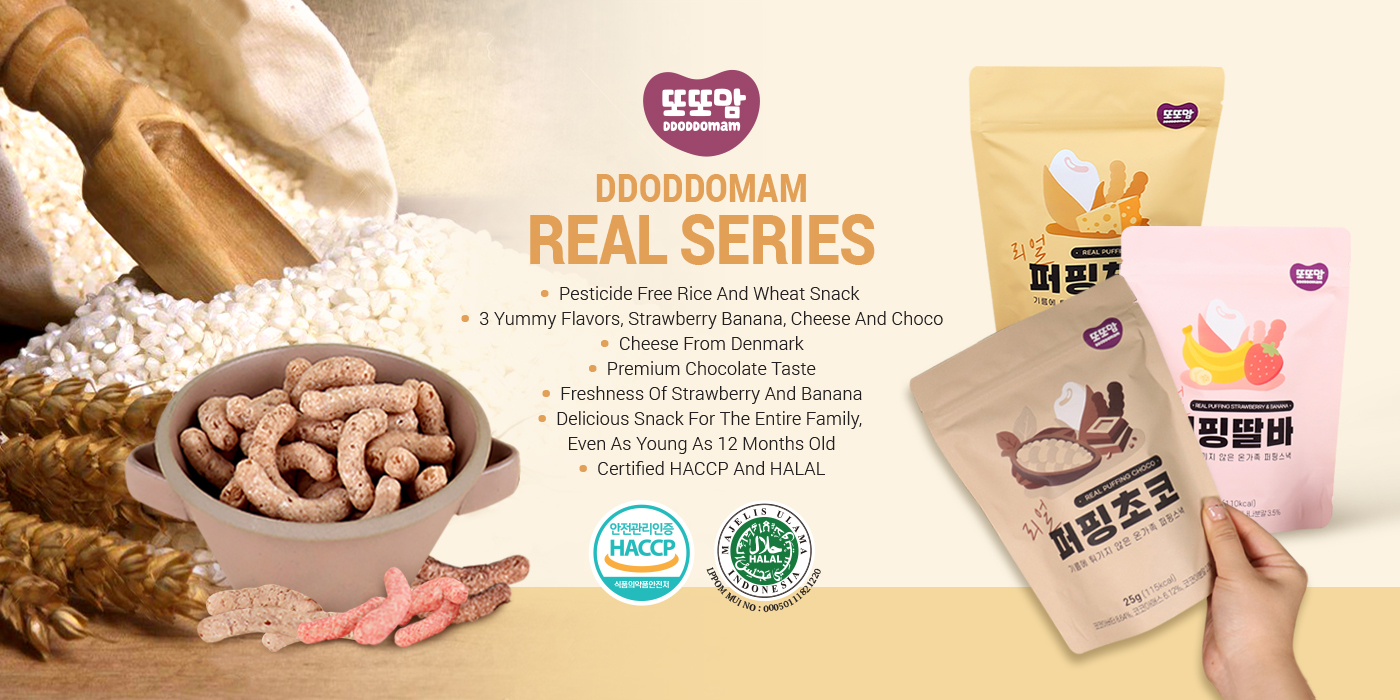 DDODDOMAM
Puffed rice snacks made with pesticide-free corn grits, brown rice and beans in a cute ball shape
Halal and HACCP certified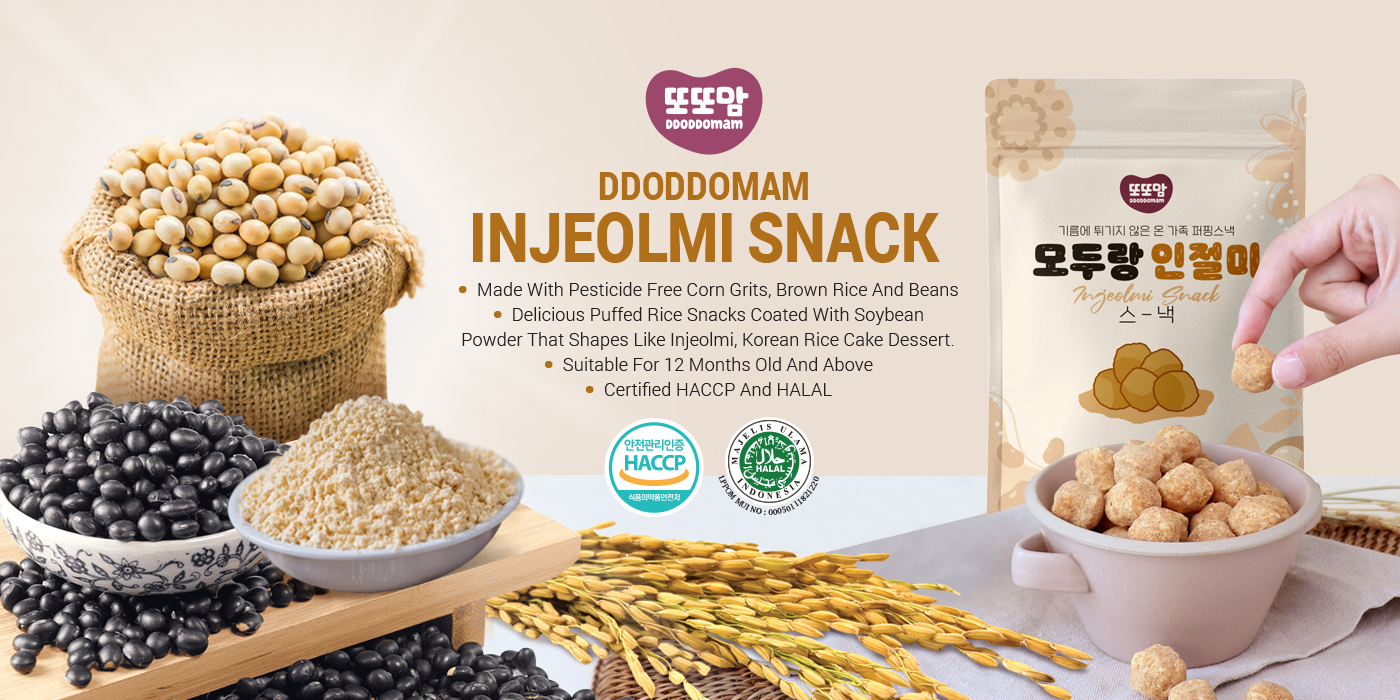 Brand Story - DDODDOMAM

There's a reason why children constantly call out for "DDODDOMAM", which means "Again Mommy!" in Korean, making it the rice snack your child would want more!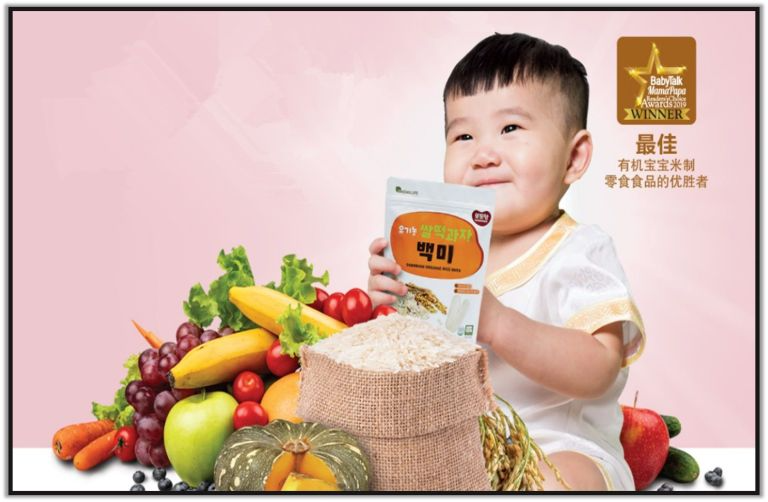 While children want DDODDOMAM, parents provide with peace of mind. And here's why! The rice used to make DDODDOMAM snacks are pesticide-free, high-quality and freshly harvested from the fields of YangPyeong Gun, Korea's designated environmental-friendly agriculture zone.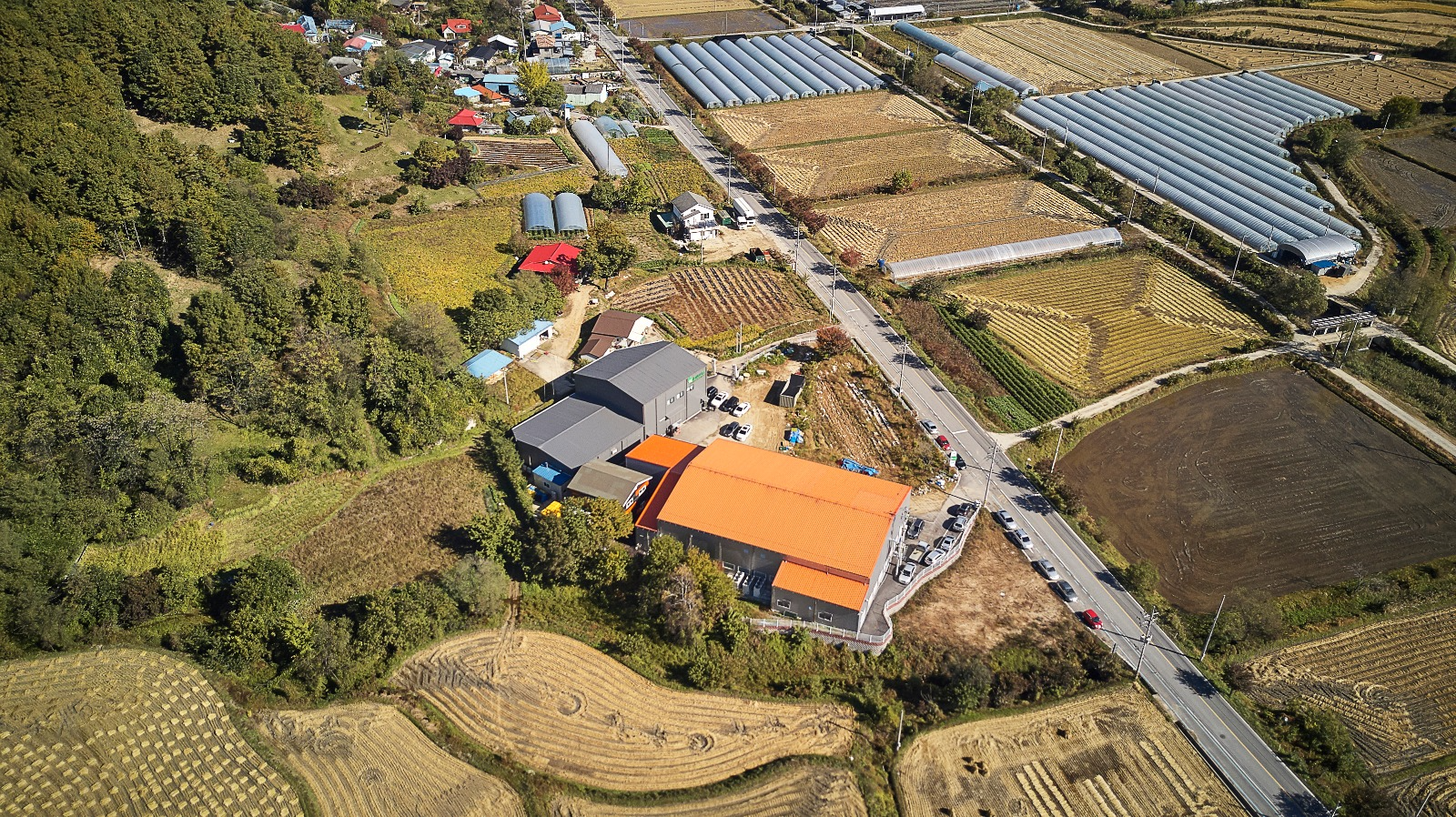 Not only the best and freshest ingredients are used, DDODDOMAM are also produced in state-of-the-art manufacturing facility that is certified as safe and hygienic with robust quality control!

A little extra facts about DDODDOMAM:
Non-fried
No artificial sweeteners, additives or preservatives
Crunchy yet melts in the mouth
Suitable for young and old
Winner of Best Organic Rice Snack for Baby
ALL-RIGHT
Every pack of ALL-RIGHT Yogurt Cubes gives you the perfect amount of probiotic goodness with over 4 BILLION live active cultures, including Lactobacillus, Bifidobacterium & Streptococcus families.
Certificate HACCP, ISO 22000
Comes in in 5 yummy flavors; Plain, Strawberry, Apple, Mango and Blueberry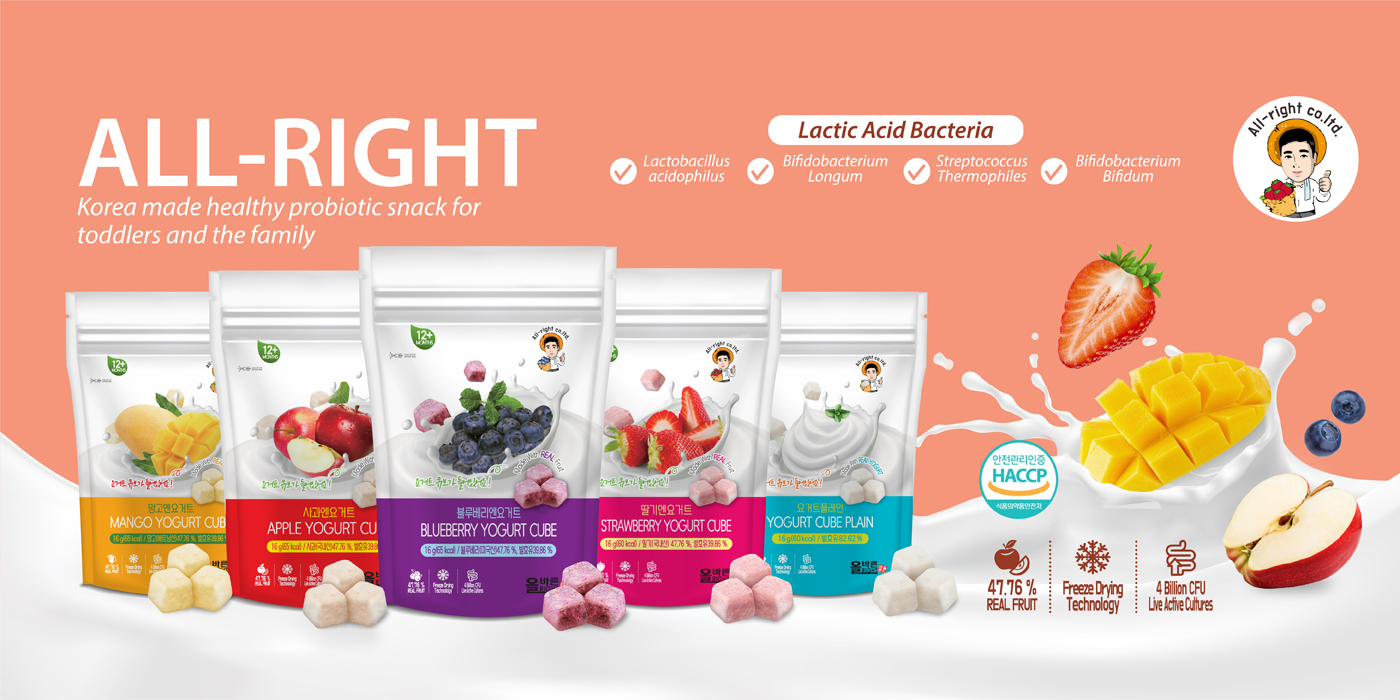 Brand Story - ALL-RIGHT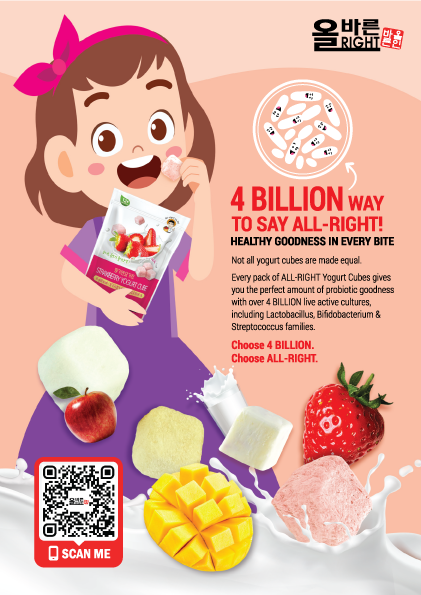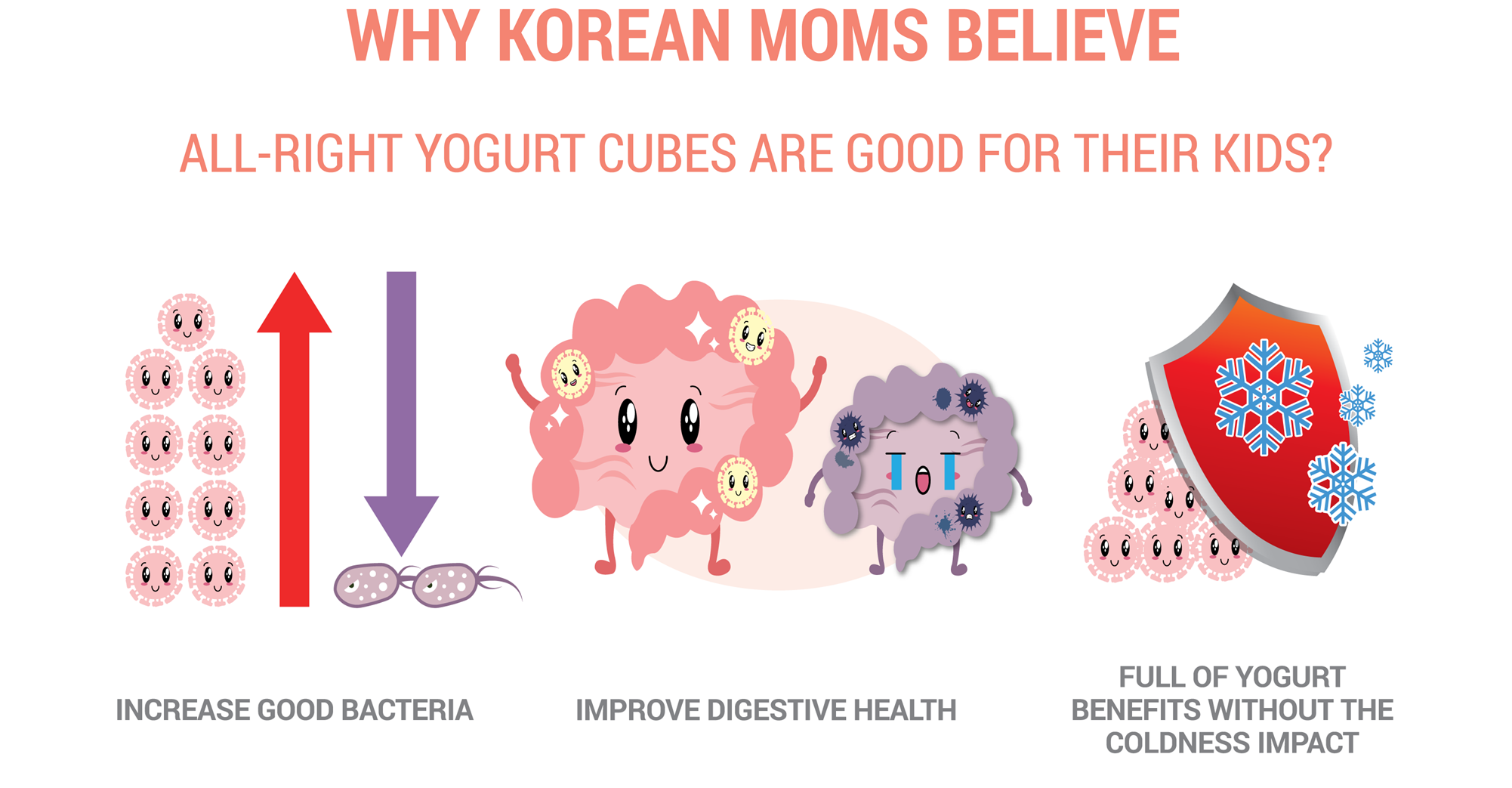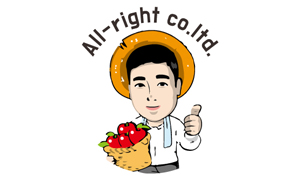 ALL-RIGHT Agricultural co.,Ltd is a reliable company which produces, processes and distributes agricultural products. We will be a robust support for nural community.