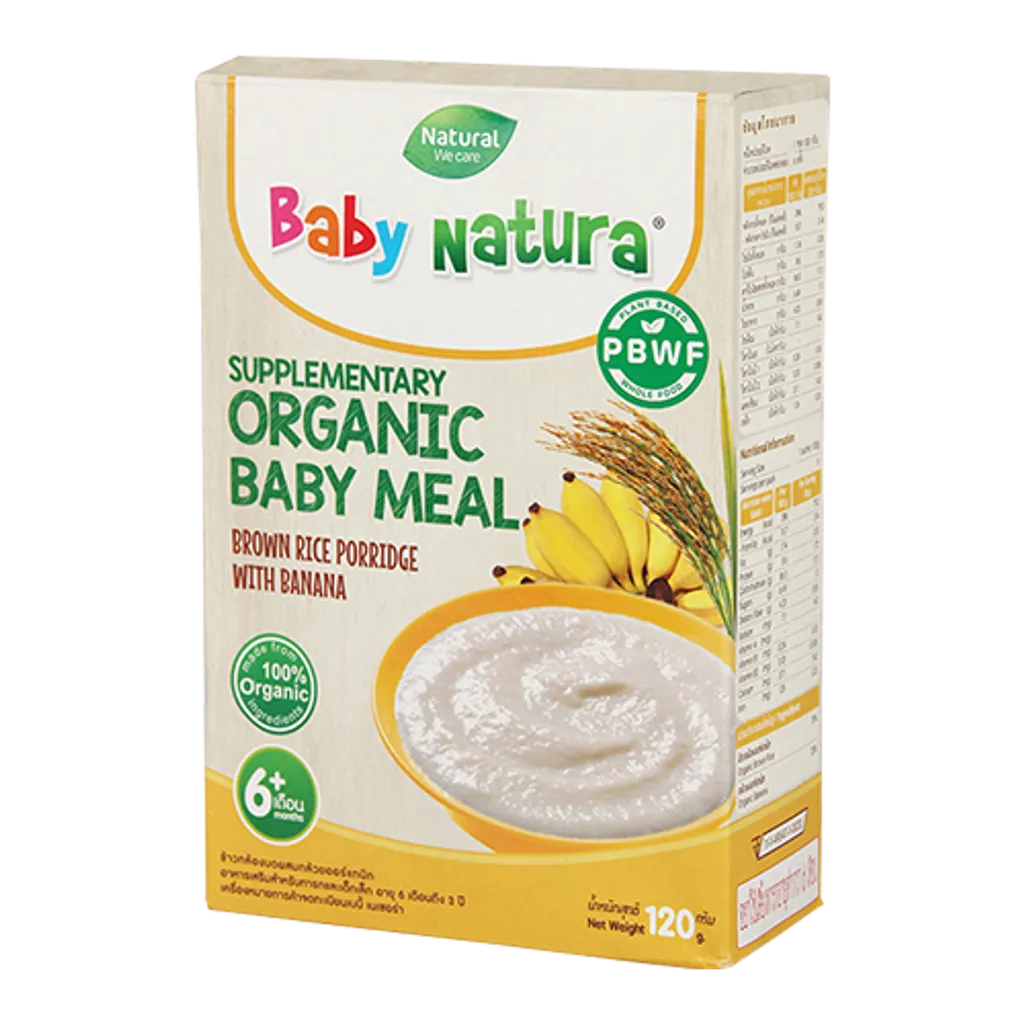 Baby Natura Organic Brown Rice Porridge - Banana
Product Details
Milled brown rice mixed with bananas and pulses (suitable for children aged 6 months and over)
Bananas, fruits that are rich in fiber and food waste also contains many vitamins and minerals that are beneficial to the body such as iron, phosphorus, potassium Magnesium, carbohydrates, proteins, vitamin A, vitamin B6, vitamin B12 and vitamin C, etc. Baby Natura brown rice, mashed brown rice, is full of nutritious meals for babies. Because bananas are easily digested when mixed with brown rice which is full of dietary fiber minerals and vitamins. Therefore helps this meal build a healthy foundation for the baby.
No gluten from wheat flour
Does not contain cow's milk.
Does not contain nuts and eggs
Does not contain salt and sugar.
Without artificial colors and fragrances
No preservatives
Ingredients: Organic brown rice: 75%, Organic Banana Juice: 25%
Storage: Keep in a dry and cool place Temperature not exceeding 25 degrees Celsius, if not maintained according to the instructions. May change the physical characteristics of the product. After opening the envelope Should be consumed within 24 hours.
Certification

About The Brand - Baby Natura

Baby Naturale believes in the power of natural vegetation. Eating a vegetable-based diet, or PBWF (Plant Based Whole Food), will help your baby develop the most perfect way. Baby Natura products have been scientifically confirmed that helping mothers to take care of and enhance the development of the baby. We aim to develop PBWF products to be used comfortably. Consistent with all lifestyles of mothers And make every baby happy
Product Availability
Ready Stock
Expiry date: 11.2021
---