Badger Damascus Rose Face Cleansing Oil (2oz)
Product Details
Organic Oil Cleansing for Dry & Delicate Skin
100% Natural and Certified Organic
A soothing, antioxidant-rich cleanser for dry to delicate skin
Castor and Apricot lift impurities
Olive, Sunflower, and Jojoba replenish essential vitamins, lipids, and fatty acids
Rebalances skin, leaving it refreshed and glowing
Clinically tested non-comedogenic
Discover the power of oils to restore your skin's natural health and beauty! If you were the queen of an ancient civilization, you would have used this amazing blend to cleanse your beautiful skin. Inspired by thousands of years of skin care tradition, our Damascus Rose Face Cleansing Oil tenderly cleanses dry to delicate skin. Castor and Apricot lift impurities while Olive, Sunflower, and Jojoba replenish essential vitamins, fatty acids, and lipids. Clears away makeup and impurities— leaving your skin feeling clean, balanced, and nourished. This Rose blend will fill your heart with love while it evens your skin tone! Clinically tested non-comedogenic.
How does the oil cleansing method work?
The idea behind cleansing oils is twofold: like dissolves like, and balance is the key to healthy, happy skin. As we go about our day, dirt, pollutions, and other impurities can become trapped within the oil on our face. Oil cleansing is a gentle and simple method to dissolve facial oil congested with bacteria, dead skin cells, dirt and buildup, and replace it with fresh, clean, vibrant plant oils – without stripping or overdrying the skin.
Ingredients:
Organic Sunflower Oil, Organic Jojoba Oil, Organic Extra Virgin Olive Oil, Organic Apricot Oil, Organic Castor Oil, Organic Lavender Oil, Sunflower Vitamin E, Organic Rose Oil & Organic Roman Chamomile Oil.
Directions for use: Just 3 easy steps for glowing skin!

Step 1: Massage cleansing oil onto a dry face in a circular motion until skin is covered.

Step 2: Use a wet, warm washcloth to steam open pores and gently remove oil, dirt, and make-up.

Step 3: Follow with Badger Damascus Rose Face Oil for nourished skin that feels silky smooth.
About The Brand – Badger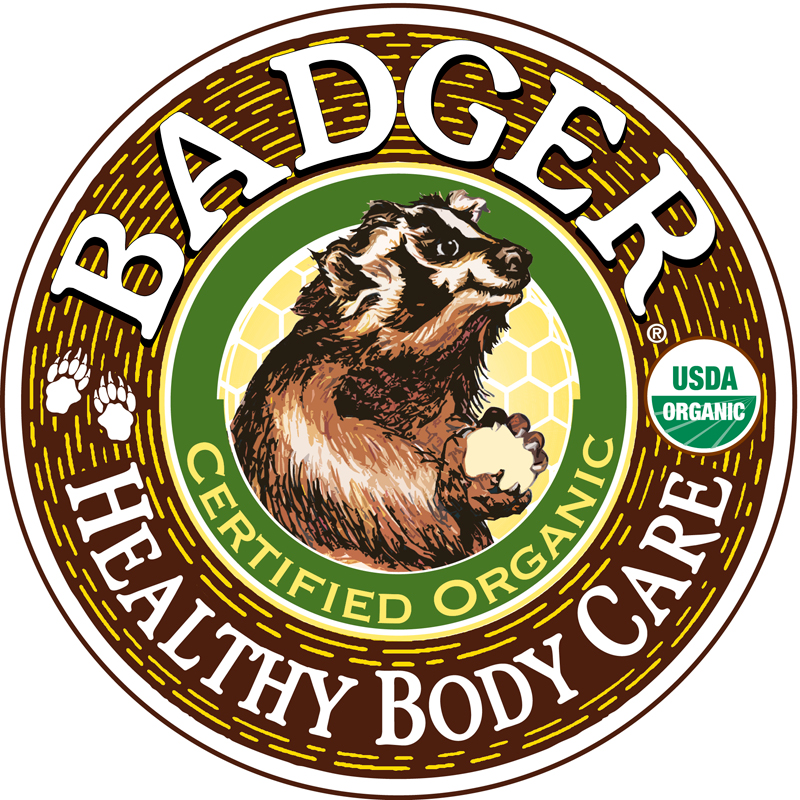 Badger is a small, family-owned & family-friendly company nestled on the banks of the Ashuelot River in rural Gilsum, New Hampshire. At Badger, they blend organic plant extracts, exotic oils and butters and beeswax, and make healing balms, lip balms, safe mineral sunscreens and other personal care products that work and feel remarkably good. Badger products are uniquely formulated blends of the finest organic ingredients available anywhere in the world. When you use Badger products, you can be sure that you are using the purest, most natural products available. Their Philosophy of Formulation is simple: make products for people we love, and then share them with the world. We combine years of tradition, research, and lots of love to create products that work as well as you expect them to.
Badger products harness the powers of aromatherapy, vitamin rich oils, essential oils, and minerals to soothe, smooth, and protect your skin and your mind. This means that Badger is a total body/mind/spirit experience.
Product Availability
Backorder Item.
Please take note that the waiting time for Backorder items is around 1-3 weeks from the date of payment, subject to stock availability. For orders outside Malaysia, there might be a shipment delay especially during peak holiday seasons. We will try our best to expedite all orders but in any cases that Backorder is cancelled, full cash/credit refund will be given. We sincerely appreciate your kind understanding and patience.
---