Buds Organics Baby Safe Bottle & Utensil Cleaner (500ml)
Product Details
Benefits
Our tangy, orange scented formula is the ultimate baby and earth friendly multi-purpose cleaner, with highly biodegradable plant-based ingredients.
Use it for baby's utensils and any other cleaning situations that call for thorough yet gentle cleaning. Organic Aloe Vera extract is included to hydrate and soothe your hands while you work.
How to Use
To save water and energy while washing efficiently, we suggest you soak baby bottles and utensils first, then rinse. As this is a plant-derived cleaner and no harmful chemicals are used, there will not be a lot of foaming, but don't worry, it cleans just as effectively!
Composition
>30% water
5 – 15% non-ionic surfactant, aloe barbadensis leaf (aloe vera) juice*
<5% anionic surfactant, xanthan gum, potassium sorbate, dehydroacetic acid, parfum
99.5% of the total ingredients are of Natural Origin
* 5.0% of the total ingredients are from Organic Farming
Parfum made from natural essential oils
About The Brand – Buds Organics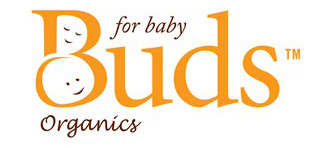 For the best start in life, Organically!
Buds Organics is your chance to nurture and care for baby's skin, and your own, with the world's largest line of certified organic baby and mother care products. Their products are packed with wonderful natural and organic actives and completely free of animal testing.
Product Availability
Ready Stock.
Expiry date: 4.2023
---