Buds Organics Starter Kit
Product Details
Packed with
1. Infant Head to Toe Cleanser 30ml
Ideal for new infants, this super gentle amino acid and sugar based cleanser is combined with soothing Aloe Vera and moisture boosting Fructan to cleanse tenderly while helping your new infant's skin to adjust to life on the outside.
2. Infant Cream 30ml
Indulge your new infant with this intensively nourishing cream. The luxurious base of Jojoba and Sunflower oils and Shea Butter is packed with a host of fabulous ingredients like barrier strengthening Inca lnchi, calming Aloe Vera, hydrating Fructan and the extracts of Portulaca, Calendula and Olive Leaf to promote skin regeneration, hydration and to provide anti-oxidants.
3. Nappy Time Change Cream 30ml
Produced to help protect baby's bottom between each nappy change, this protective barrier cream of Shea Butter, Jojoba and Sunflower oils is combined with calming Bisabolol and anti-oxidant rich Vitamin E to soothe and protect.
Benefits
For the best start in life, Organically!
Buds Everyday Organics helps you care for your baby's day-to-day needs gently and organically. Featuring concentrated doses of organic and natural ingredients like hydrating Aloe Vera and Fructan, calming Bisabolol, moisturising Jojoba oil and Shea Butter, essential fatty-acids rich Inca Inchi oil and Portulaca extract, this range is packed with all the right stuff. Perfect for your little bundle joy!
At Buds, we use only safe and mild ingredients that meet ECOCERT's strict requirements. Our products are not only safe for your baby, but will also biodegrade safely into components that will not be harmful to animals or the environment.
About The Brand – Buds Organics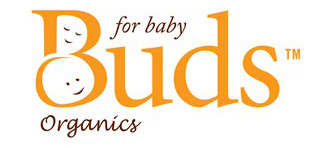 For the best start in life, Organically!
Buds Organics is your chance to nurture and care for baby's skin, and your own, with the world's largest line of certified organic baby and mother care products. Their products are packed with wonderful natural and organic actives and completely free of animal testing.
Product Availability
This is a BACKORDER item.
Please take note that the waiting time for Backorder items is around 1-3 weeks from the date of payment, subject to stock availability. For orders outside Malaysia, there might be a shipment delay especially during peak holiday seasons. We will try our best to expedite all orders but in any cases that Backorder is cancelled, full cash/credit refund will be given. We sincerely appreciate your kind understanding and patience.
---