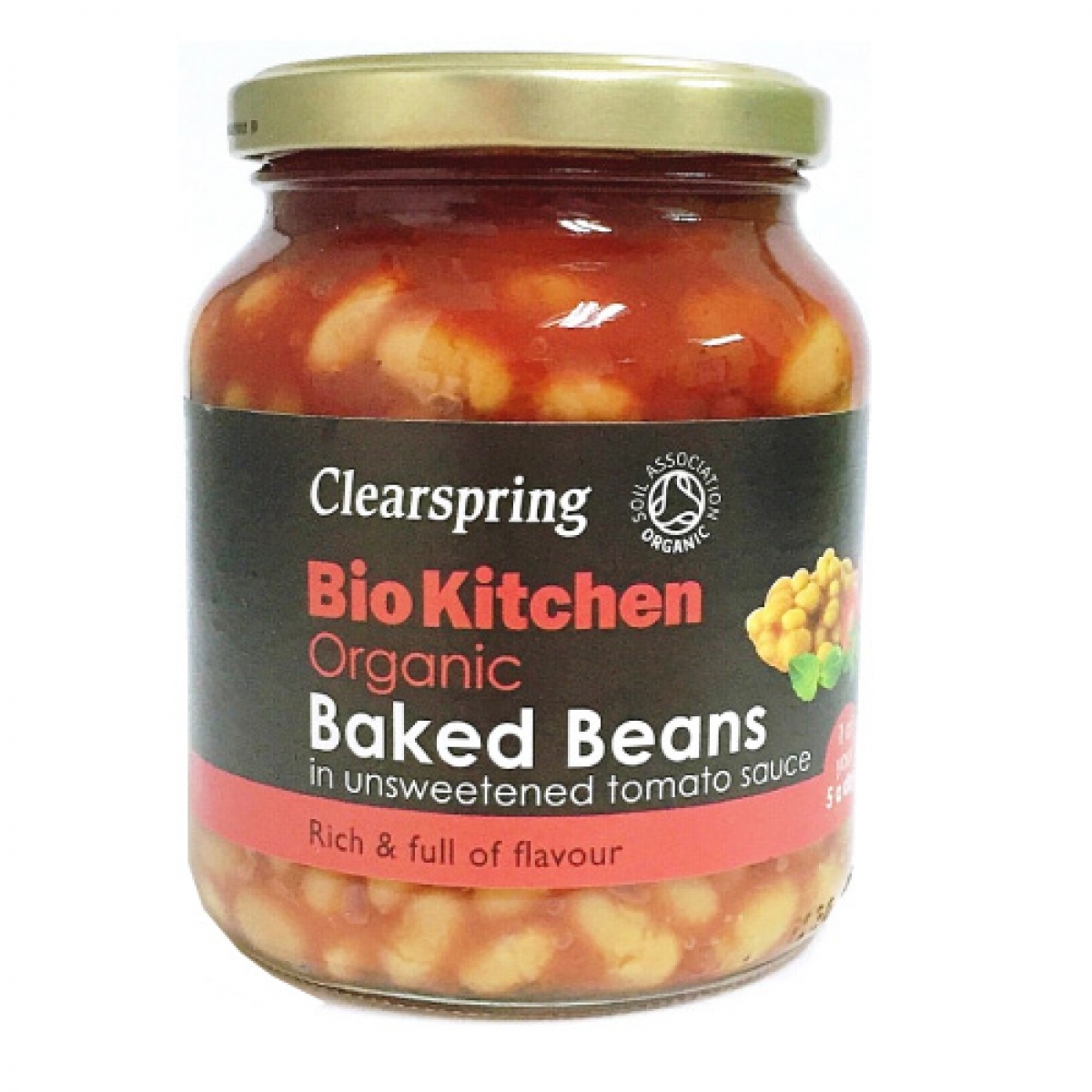 Clearspring Organic Baked Beans (Unsweetened)-350g
Country of Origin: Holland
Available to ship: 8-12 working days subject to stock availability
All prices inclusive of 6% GST
Cooked in unsweetened tomato sauce with Mediterranean herbs, Clearspring Organic Baked Beans don't just taste great, but are nutritious too; high in fiber, virtually fat free. They also contain no artificial colours, flavours or preservatives, which makes them an ideal snack or accompaniment to any meal.
Full of flavour
High in protein and fiber
Vegan
Wheat Free
Ingredients:
White beans* (50%), Tomato sauce* (50%) (Water, Tomatoes (7.6%), Oregano*, Basil*, Black pepper*, Garlic*, onion powder*, Sea salt)
*Organically grown
How to Enjoy
Use it in salads, make a bread spread or as an ideal snack.
About The Brand – Clearspring
Clearspring is a privately owned UK company established in the 1980s to distribute great tasting traditional foods that support good health; promote sustainable agriculture; and provide economic stability for producer communities.
The Clearspring goal is to get organic food back on the dining table, so that you can enjoy the same quality of foods as your grandparents did. You will find that each of Clearspring food products has a distinct flavour and quality that comes from using the finest quality ingredients and respecting local food traditions.
Meeting the most stringent food and safety standards is central to the Clearspring philosophy to deliver exceptional food to their customers. At Clearspring, they believe that health is too important to be comprised. That is why their standards are never lowered in order to meet a price. Many of Clearspring foods offer exceptional health benefits.
Customer comments
| Author/Date | Rating | Comment |
| --- | --- | --- |
---