Product Details
21 Grains in One Bite
A delicious crispy baked snack with rich & creamy filling
21 is the magic number. Baked to perfection with a deliciously rich and creamy center, every bite of KEMY premium crispy roll is akin to having a mouthful of 21 types of healthy Korean ingredients for a perfectly wholesome yet delicious snack!
Made out of 21 unique kinds of whole grains, legumes and seeds, including brown rice, corn, white rice, millet, glutinous millet, rye, barley, sorghum, glutinous rice, black bean, buckwheat, mung beans, black sesame, Adzuki beans, black rice, black glutinous rice, kidney beans, seolitae (a kind of legume), seomogtae (a kind of small bean), peas and sesame seeds.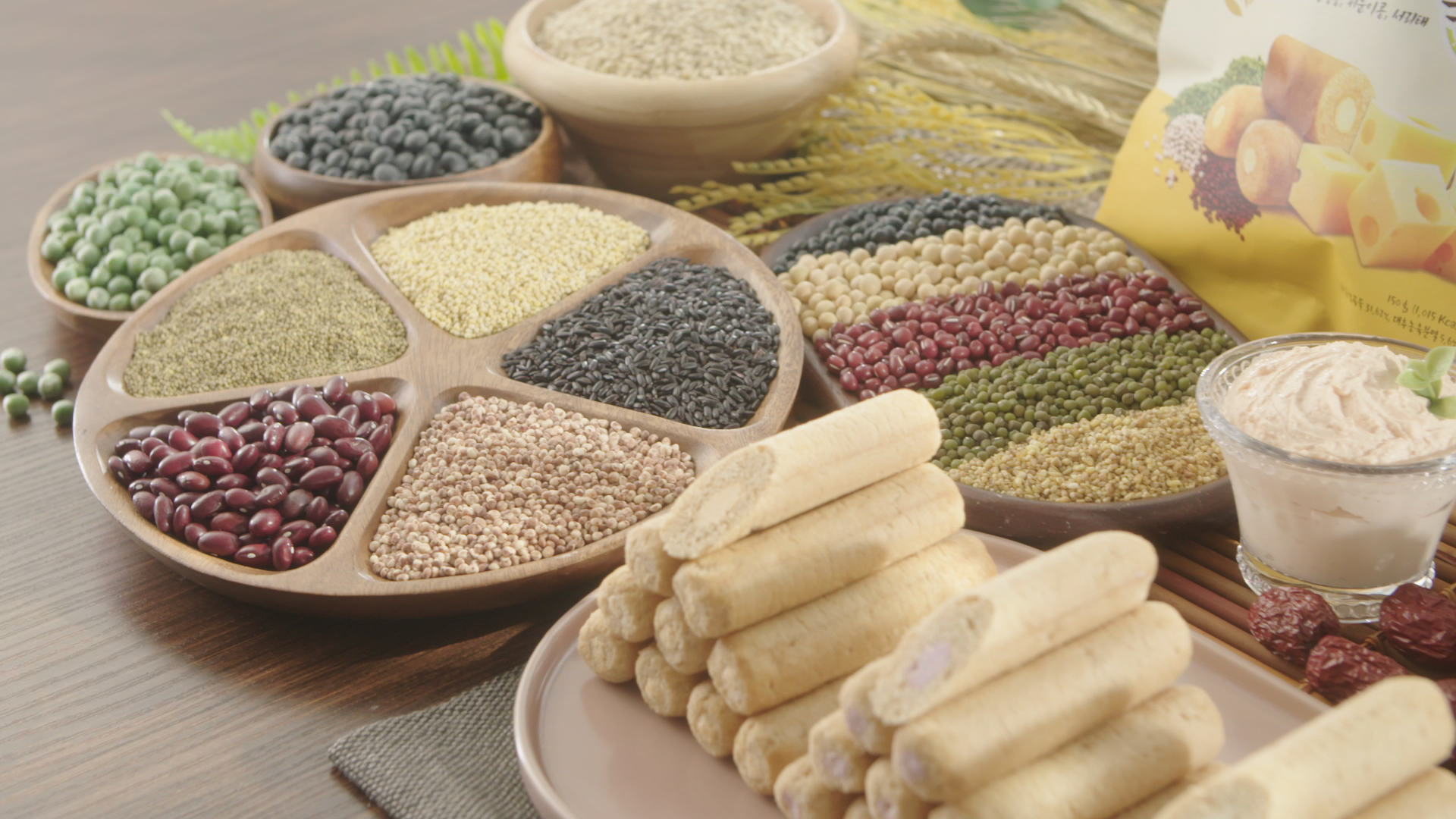 Why Choose KEMY Premium Baked Grain Crispy Roll 21?
Great snack for the whole family to enjoy
Made with healthy pure Korean ingredients
Non-fried and baked to perfection
Zero Trans-Fat
No preservatives
Made In Korea
About The Brand – KEMY
Better , Together
♡ Smiling Love
Founded in 1995 and certified HACCP in 2015, Gaemi Food Co.,Ltd moved to the new factory in 2017 and obtained Organic processor certified by'Control Unit' as well as HACCP 22000.
FREE!!!
ALL-RIGHT Korean Mango Yogurt Cube
Unique Selling Proposition
Product Specialty
Every packet made with 4 billion CFU live active bacteria.
Made with Real Fruits.
Uses Freeze dry technology to preserves nutrients.
Healthy & Delicious!
Live active cultures chosen from best supplies for the season, including:
Lactobacillus acidophilus
Bifidobacterium longum
Streptococcus thermophilus
Bifidobacterium bifidum
Ingredients:
Mango, cultured milk, sugar, potato starch, acacia gum, frozen dry lactic acid bacteria.
Nutritional Facts:
Sodium : 5mg(0%), Carbohydrate : 15g(5%), Sugar : 11g(11%), Fat : 0g(0%), Trans fat : 0g, Saturated fat : 0g(0%), Cholesterol : 0mg(0%), Protein : 1g(1%).
Packaging: Standing Pouch with zipper
Storage: Avoid direct sunlight and high temperature and humidity, keep in a dry and cool place, even within the expiry date, once opened, please consume as soon as possible.
Please read carefully for avoiding food allergies and food sensitivities.
Green Wellness Jute Bag