English Tea Shop Organic Wellness Revive Me (16 pyramid sachets)
Product Details
In our belief that a harmonious blend of teas and time-honoured herbs may assist in refreshing your lifestyle. This belief is realised in our new, all-natural, all-organic Tea loving Care Tea range. Nature's most revitalizing herbs, spices, fruits and flowers are blended to perfection to bring to you these wonderful infusions that will dance on your palate and make you feel alive.
Ingredients:
Organic White Tea (35%), Organic Moringa(19%), Organic Rosehip(10%), Organic Cinnamon pieces(10%), Organic Lemongrass(8%), Organic Spearmint(8%), Organic Nettle(5%), Organic Ginseng(5%)
The perfect serve:
For hot tea: Pour 200ml of freshly boiled water let it cool down to 80'c and then place one bag. Allow the tea to infuse, leaving for 1-2minutes. Add sugar as desired.
For Iced Tea(to make one litre): Pour 500ml to a one litre jug and let it cool down to about 80'c. Add 6 tea bags and allow the tea to infuse for 1-2 minutes. Add another 500ml of warm water. Refrigerate or serve over ice.
About English Tea Shop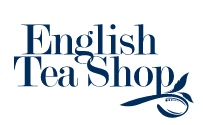 English Tea Shop love tea, and want to spread that love, which is why they have made it their life long mission to deliver the best possible cuppa to the Nation and beyond. They source only the finest, tastiest ingredients, dealing directly with farmers and producers from all over the world. They have some of the most experienced tea blenders, formulators and tasters in the industry, and to boot, their manufacturing facility is in the heart of Sri Lanka, meaning they can rely upon tried and tested tea techniques, along with a few modern processes, to deliver truly delicious, sustainable, yet economical solutions.
No nasties, no chemicals - just the indulgence of natural, organic taste bud tingling tea!
Product Availability
This is a BACKORDER item.
Please take note that the waiting time for Backorder items is around 1-3 weeks from the date of payment, subject to stock availability. For orders outside Malaysia, there might be a shipment delay especially during peak holiday seasons. We will try our best to expedite all orders but in any cases that Backorder is cancelled, full cash/credit refund will be given. We sincerely appreciate your kind understanding and patience.
---