Forever Young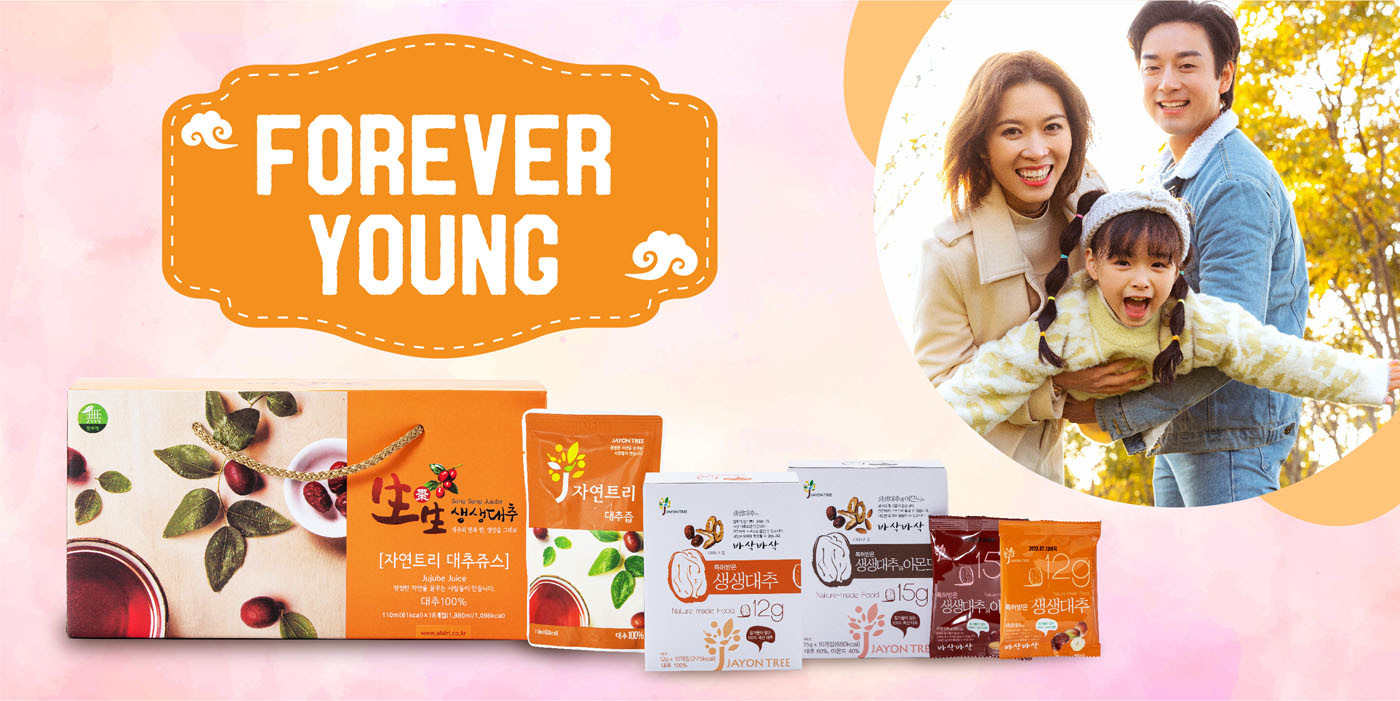 Always stay young and vibrant with jujubes. Its supporting inside-out beauty as giving the best nutrition to our skin and body.
JAYONTREE
Major ingredients of jujube include vitamins A, B, C, K, P, Ludin, alkaloid, and saponin.
Certificate GAP, INNO-BIZ, ISO 22000, SILLARIAN
Jujube-Dates Chips with Almond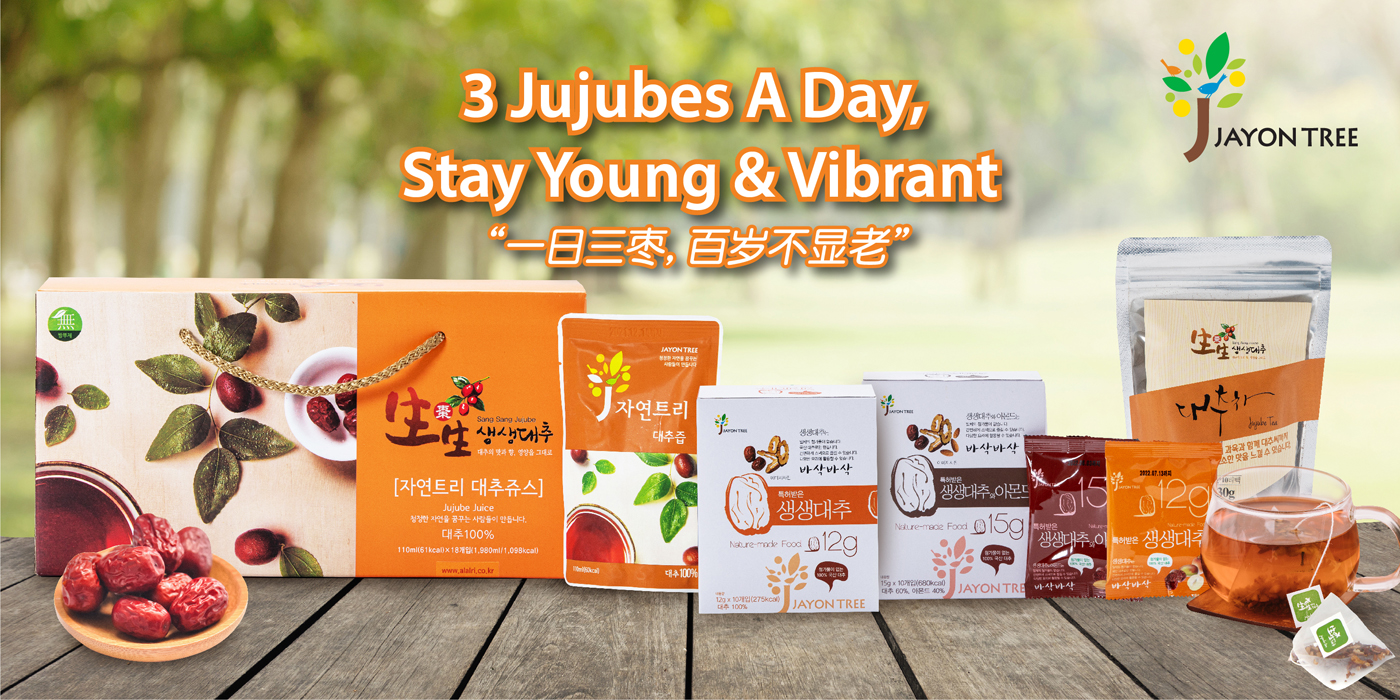 Brand Story - JayonTree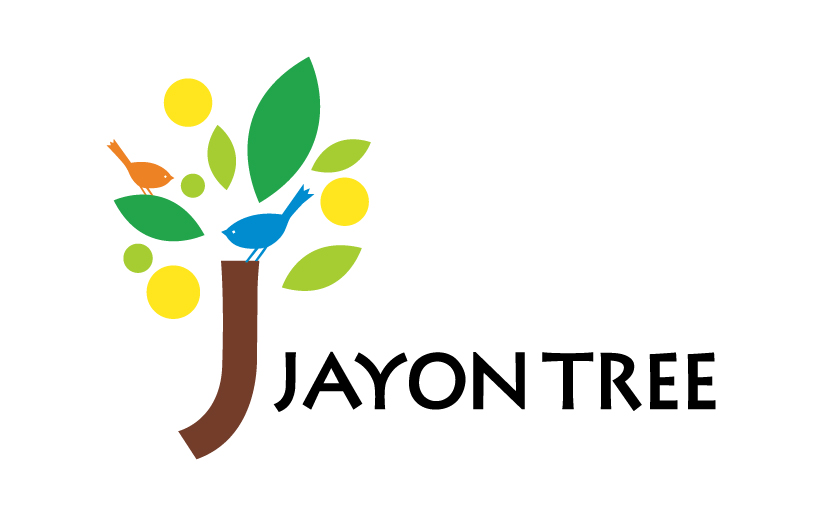 Gyeongsan Jujube was first cultivated at Magok-li, Jinryang-eup, Gyeongsan City, a region which has been named Jujube Valley because of the number of dense large Jujube trees. Since the 1980s, the trees have spread to over 25 % of the Gyeongsan area thanks to modern cultivation techniques and the region has become famous for its Jujube cultivation.
Certificate

Powered by Froala Editor