Product Details
Traditionally made crispy chips with great bite and flavour. Luxury snack . Deliciously crispy chips with personality. Traditionally made with loving care. A little thicker, with great bite and full flavour.
Ingredients: Potatoes, sunflower oil, truffle & sea salt flavoring, rice flour, sea salt, flavoring, truffle , herb extract
Storage: Store in the original packaging, store at room temperature. After opening, shelf life of 1 day.
About the brand - Fox Italia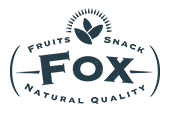 For over 25 years we produce our snacks with simple ingredients such as corn, peanuts, rice, potatoes and vegetable oil. That's why Fox Italia snacks have a better taste and high quality. In Italy and around the world.
Product Availability
Ready Stock.
Expiry date: 10.2023