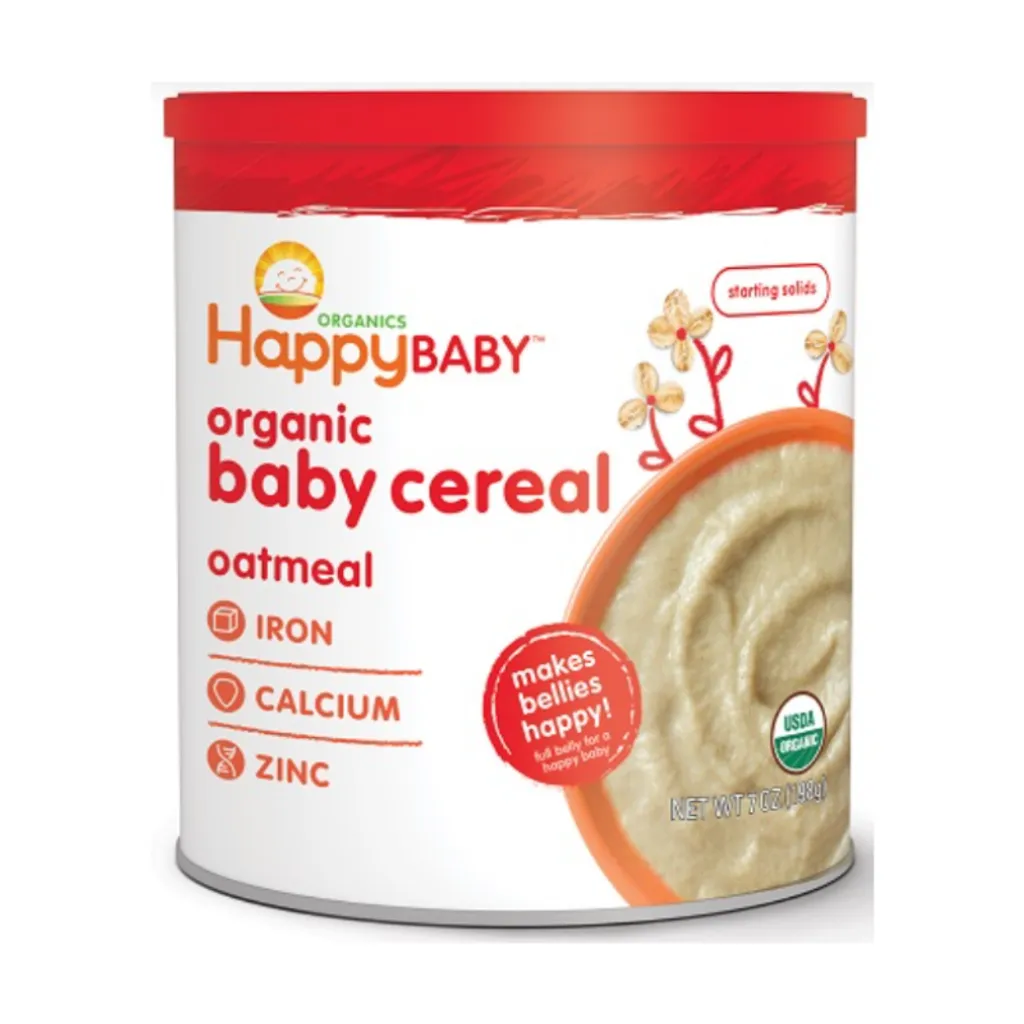 Happy Bellies Cereal – Oatmeal (198g)
Product Details
Ready To Move Beyond Brown Rice
Our Happy Bellies are the perfect first solid foods for your baby - the first baby cereals with probiotics for digestive system health and the only organic cereal with DHA and Choline to support brain and eye health, certified organic.
USDA and California Certified Organic Farmers (CCOF) certified Organic Superfoods
For Babies Ready to Move Beyond Rice Cereal
Probiotics for Digestive System Health
Choline for Brain Growth and Eye Health
#1 Best-Selling Organic Probiotic Cereal for Infants
Ingredient

Functions

Organic Oat Flour

Contains insoluble fiber
Rich in Vitamin B1, magnesium and zinc
Allergen Info
No dairy, no soy
Suggested Use
Pour desired amount of cereal into bowl.
Add liquid of choice (breast milk, formula or water all work fine).
Mix until it's the right thickness for baby.
Feed your baby right away. Throw away any leftovers.
For Baby's First Feeding:
Use 4 tbsps of liquid for every 1 tbsp of dry cereal. Increase portion as baby grows.
Availability
Ready Stock.
Expiry date: 12.2021
---