Product Details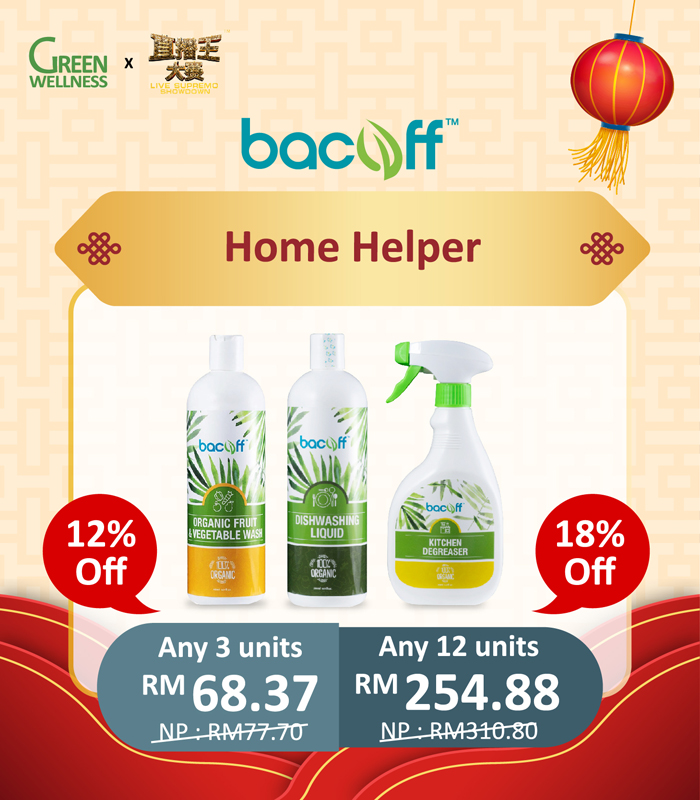 Bacoff™ are inspired to make your everyday cleaning safer and affordable for your family without compromising the environment.
This bundle comes in 3 ala carte:
1. Bacoff™ Organic Fruit & Vegetable Wash 500ml
2. Bacoff™ Dishwashing Liquid 500ml
3. Bacoff™ Kitchen Degreaser 500ml
Contains NO :
SLS, SLES, Benzoates, Phosphates, Parabens, Petroleum Distillates, Triclosan, Ammonia and Artificial Chemicals

Lets support and show your love & courage to both the contestant and your family and friends, especially during this difficult time of our life!
ABOUT THE PROJECT
LIVE SUPREMO SHOWDOWN 4.0
In collaboration with Live Supremo Showdown 4.0 - Green Wellness Malaysia is offering a special bundle deal to support this project that will encourage the growth of a new industry and support such a fantastic event - 3 wins!