Product Details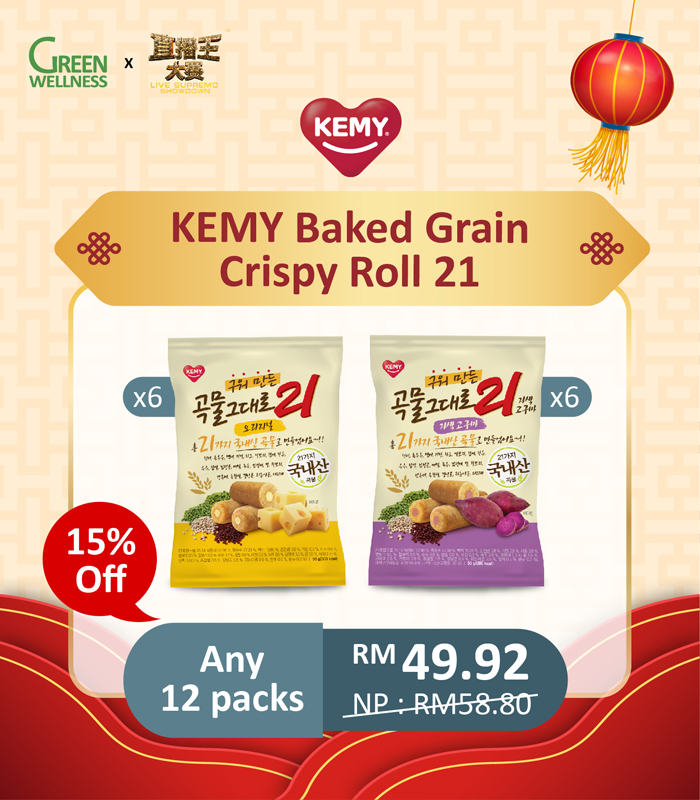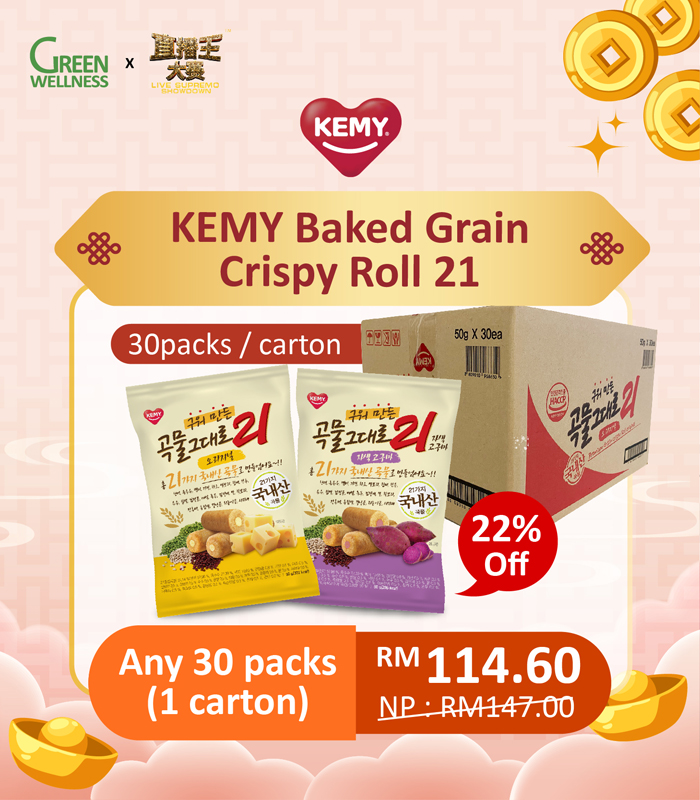 21 Grains in One Bite
A delicious crispy baked snack with rich & creamy filling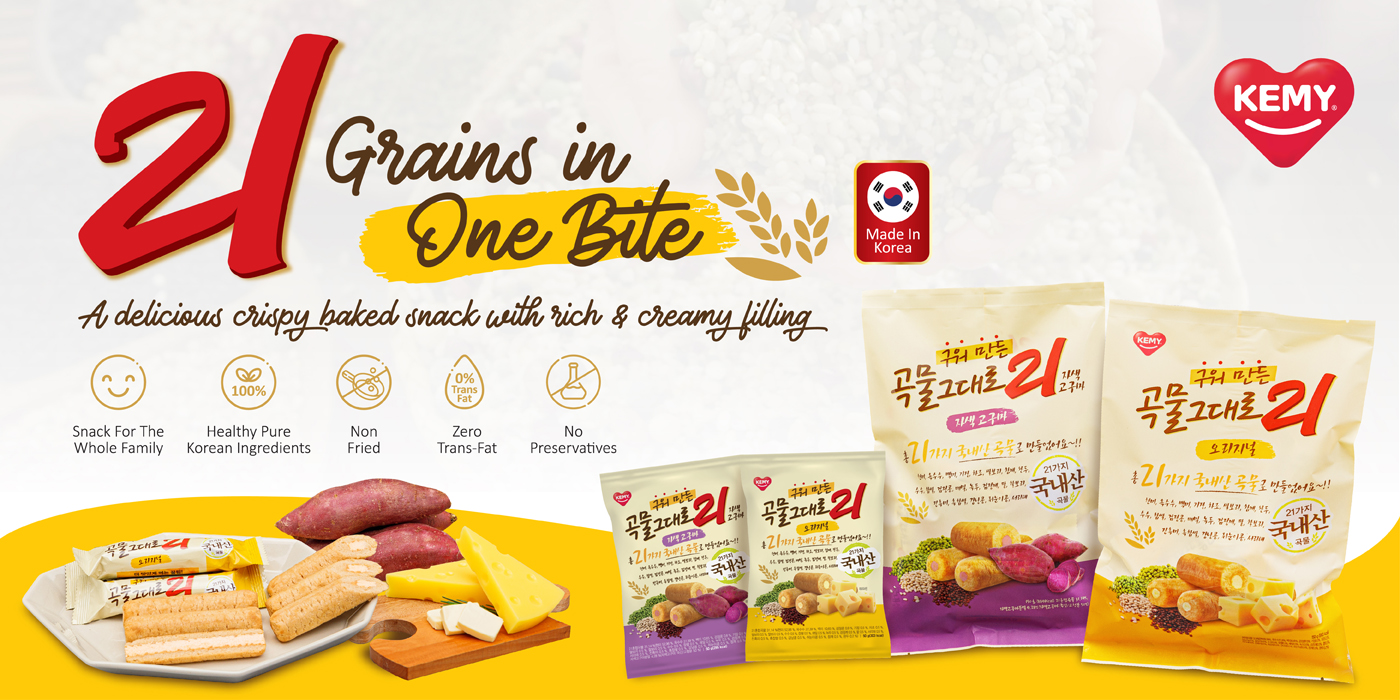 21 is the magic number. Baked to perfection with a deliciously rich and creamy center, every bite of KEMY premium crispy roll is akin to having a mouthful of 21 types of healthy Korean ingredients for a perfectly wholesome yet delicious snack!
Do you know when will you crave to eat or munch?
When that happens, its probably a better idea to munch on a healthier yet delicious option that's readily available! So preparation is key. Grab a good deal when its available now! Even as midnight snack that fills you up, healthily and with less calories!
Lets support and show your love & courage to both the contestant and your family and friends, especially during this difficult time of our life!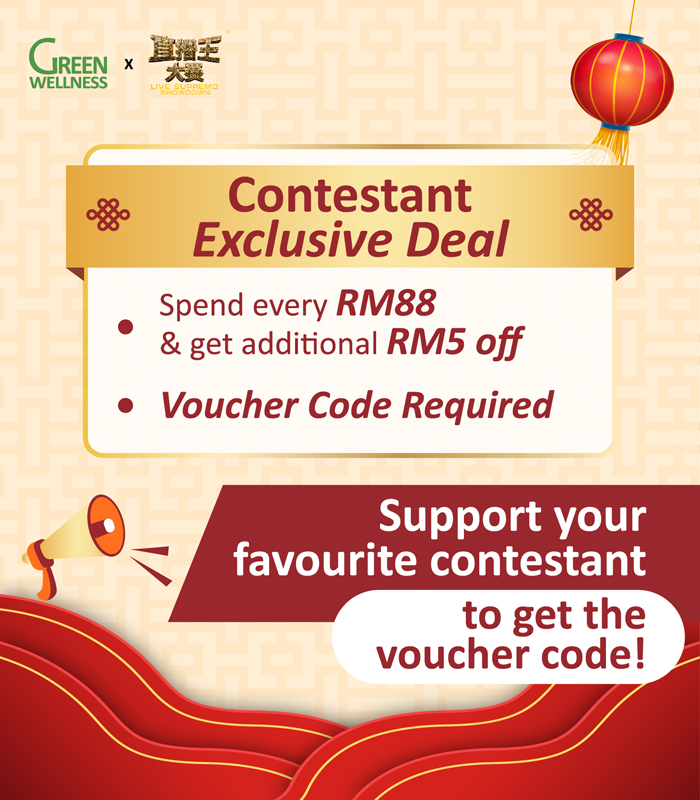 ABOUT THE PROJECT
LIVE SUPREMO SHOWDOWN 4.0
In collaboration with Live Supremo Showdown 4.0 - Green Wellness Malaysia is offering a special bundle deal to support this project that will encourage the growth of a new industry and support such a fantastic event - 3 wins!