Product Details
Fresh Pressed ® juice from 3 lbs of organic Black Cherries in every bottle!
100% Pure Organic Black (Dark Sweet) Cherry Juice.
Not from Concentrate
Pasteurized juice pressed from fresh black cherries
Certified Organic
Kosher Certified by KOF-K
Gluten-Free
Allergen free - per FDA 8 food allergens
Non-GMO
Preservative-free
Bottled in Glass | Non-Toxic | BPA, BPS & DEHP Free
Ingredients: Organic Black (Dark Sweet) Cherry Juice
Direction: Refrigerate after opening. For best quality and freshness, use within 2 weeks of opening. Natural juices products will settle, shake before serving.
Recommended Use: Shake Gently, drink 4-6 fluid ounces twice daily. Please consult your doctor prior to starting any new dietary program.
Why Lakewood Juices?
Our juices only contain naturally-occurring sugars from the fruit or vegetable.

We like to be transparent. None of our products contains any preservatives

The reasons to choose glass are 'clear'. Glass is sustainable, pure and 100% recyclable.

We don't like GMO's and we know you don't either! All Lakewood Organic and Premium juices are non-GMO as indicated by the US FDA Guidance for Industry.
Because fruits and vegetables are inherently gluten-free, Lakewood juices do not contain ingredients that are derived from the gluten-containing grains of wheat, rye, barley, or their crossbred hybrids.

No animal products, derivatives or animal by-products are used, in any form, in Lakewood Organic Fruit or Vegetable juices.

*Exception applies to Lakewood Organic Lemon-Ginger Echinacea which contains honey.

About the Brand -- Lakewood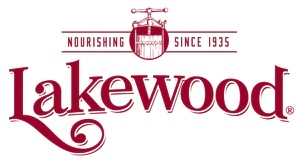 Lakewood is an Independent Family Juice Company bottling a diverse line of pure organic and premium fruit juice products. Since 1935, their 4th Generation business continues to thrive as they fulfill their mission to deliver top quality fruit products under the guidelines of integrity and with respect for their environment.

Their juices are a delicious natural source of anti-oxidants, phytochemical nutrients, dietary fiber, vitamins and minerals. Lakewood takes pride in producing a line of fresh-pressed 100% pure organic and premium juices, with no additives or artificial ingredients of any kind.

Product Availability
This is a BACKORDER item.
Please take note that the waiting time for Backorder items is around 1-3 weeks from the date of payment, subject to stock availability. For orders outside Malaysia, there might be a shipment delay especially during peak holiday seasons. We will try our best to expedite all orders but in any cases that Backorder is cancelled, full cash/credit refund will be given. We sincerely appreciate your kind understanding and patience.