Product Details
Deliciously crisp organic corn puffs with apple and cinnamon that melt in the mouth for safe-feeding. Ideal for first stage snacking.
No added sugar or salt.
Free from gluten, dairy, soy, peanut and nuts.
Source of iron and vitamin B1.
Baked not fried.
Certified organic.

Ingredients: Organic Corn Flour (81.5%), Organic High Oleic Sunflower Oil, Organic Apple Fibre (4.5%), Organic Apple Powder (3%), Organic Cinnamon (1%), Mineral (Iron), Vitamin (Vitamin B1), Organic Rosemary Extract.
To maintain freshness after opening, store in an airtight container.
Suitable for children from 7 months of age.
About The Brand - Little Bellies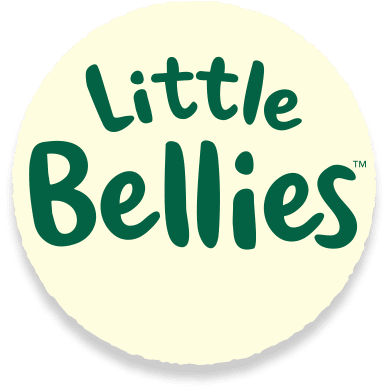 At Little Bellies, we are passionate about providing healthy and delicious foods for babies, toddlers and kids. Feeding your kids can sometimes appear to be complex and overwhelming, but nurturing is natural! We do our very best to do what comes naturally to us – making simple, age-appropriate and wholesome foods for your babies, toddlers and kids – so that you can focus on what comes naturally to you – raising independent and unique individuals. We want to make feeding kids feel natural again!
Product Availability
Ready Stock.
Expiry date: 7.2023