Product Details
Little Pasta Organics is a specialist pasta brand for children. We offer parents a range of easy-to-prepare, organic pasta meal solutions that contain no added salt or sugar.
This organic vegan pasta is made from the finest quality durum wheat exclusively from Italy.
This high-quality pasta has a better surface for pasta sauce to cling to it and taste better.
Made in Italy
Suitable for 10 months old & above
Made with 100% organic Italian Durum Wheat
Added Vitamin B1
Suitable for Vegans
No added Salt or Sugar
No additives or coloring
No preservative
Ready in 7-9 minutes
Contain allergens : Wheat.
Ingredients : Organic durum wheat semolina, water, vitamin B1.
Store in a cool dry place, away from direct light.
May contain soy or fish
About The Brand – Little Pasta Organics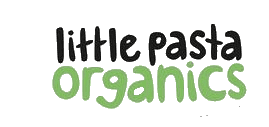 At Little Pasta Organics we are passionate about organic food. Inspired by the Italians' greatest export and love affair with the delicious, simple everyday food that is pasta, we have made it our mission to bring excitement and fun to your little one's plate.
Availability
Ready Stock.
Expiry date: 4.2025