Product Details
Seasalt is one of the highest potency containing minerals and natural trace elements like magnesium, potassium, calcium and other nutrients essential to the body's daily needs. These minerals are present in a form that is easily utilized and absorbed by the human body.
About The Brand – Love Earth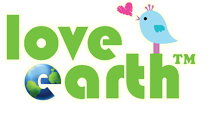 Love Earth is a brand established by Wide Tropism, to enable everyone to consume hygiene, with quality and affordable organic products – which could help in maintaining one's health and also help our one and only mother earth.
Love Earth brings everyone only ORGANIC & NATURAL products. Organic is commonly perceived as "expensive" products and is categorized as "high-end" products. BUT!! No more expensive in Love Earth. They provide everyone with the lowest cost they could give and promise to give the best quality they could.
Product Availability
Ready Stock.
Expiry date: 6.2024