Product Details
Seasalt is one of the highest potency containing minerals and natural trace elements like magnesium, potassium, calcium and other nutrients essential to the body's daily needs. These minerals are present in a form that is easily utilized and absorbed by the human body.
About The Brand – Love Earth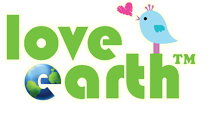 Love Earth is a brand established by Wide Tropism, to enable everyone to consume hygiene, with quality and affordable organic products – which could help in maintaining one's health and also help our one and only mother earth.
Love Earth brings everyone only ORGANIC & NATURAL products. Organic is commonly perceived as "expensive" products and is categorized as "high-end" products. BUT!! No more expensive in Love Earth. They provide everyone with the lowest cost they could give and promise to give the best quality they could.
Product Availability
This is a BACKORDER item.
Please take note that the waiting time for Backorder items is around 1-3 weeks from the date of payment, subject to stock availability. For orders outside Malaysia, there might be a shipment delay especially during peak holiday seasons. We will try our best to expedite all orders but in any cases that Backorder is cancelled, full cash/credit refund will be given. We sincerely appreciate your kind understanding and patience.
Our Nutritionist Says
Better option than regular table salt. Sea salt is unprocessed, thus minerals are retained as compared to table salt. Still, it's a salt. Excessive intake can lead to many health problems. Adult should take less than 1 teaspoon or 5g of salt per day.
PREGGY MOM:
Contains sodium chloride which maintains fluid balance and blood pressure which important during pregnancy.
An iodized salt, which is also important nutrient for thyroid health required during pregnancy