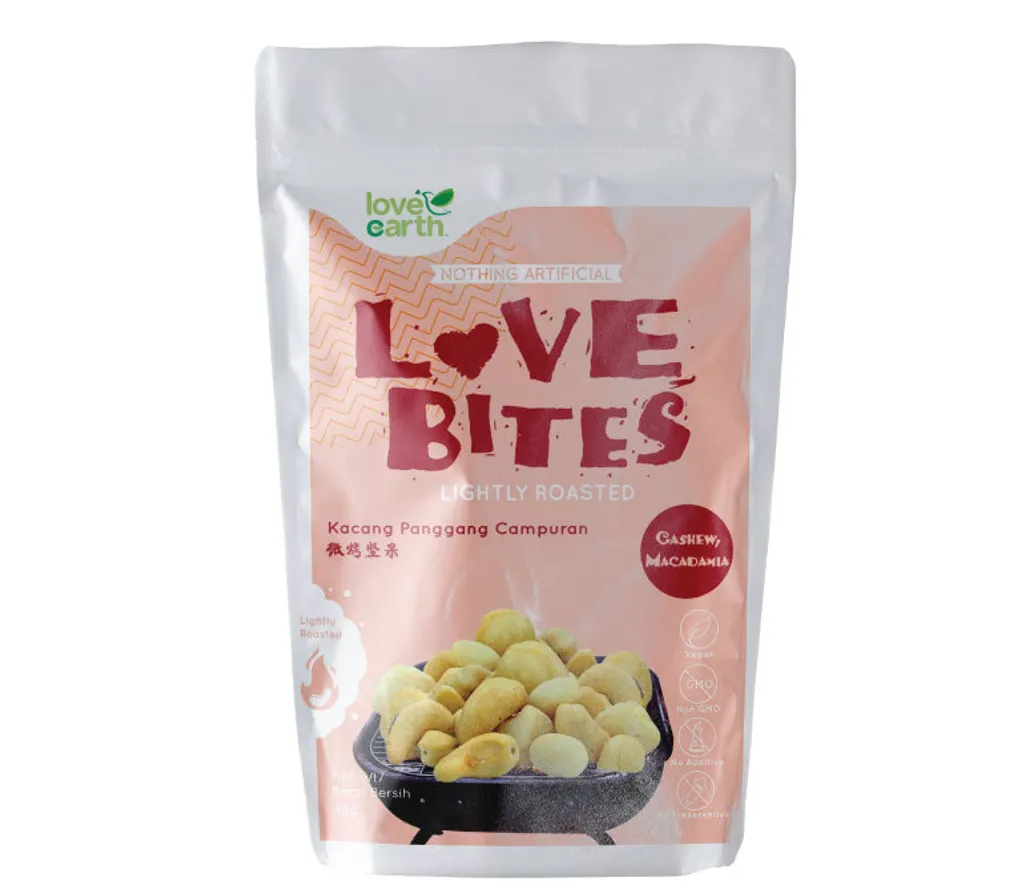 Love Earth Love Bites Cashew + Macadamia Lightly Roasted (40g)
Product Details
Mixed nuts are rich in a wide array of important nutrients, mineral & healthy fats that promote weight loss & incur other health benefits
Healthy & Crunchy nuts, feel the LOVE at first bite
No Additives, 100%Pure & Natural ingredients from India+Australia
Suitable for Age 1 to 100
Craves for a Bite? Take a LoveBite!
KKM Mesti certified, Jakim Halal certified
Ingredients:
Cashew are high in energy, antioxidants, minerals & vitaminsthat are essential for robust health.
Macadamia is packed with nutrients, minerals, antioxidants & vitamins.
Nutrition Facts:
Energy 256kcal, Total Fat 22.3g, Carbohydrate 9.4g, Protein 6.3g, Calcium 0.106g, Phosphorus 0.48g, Sodium 0.0005g, Potassium 0.817g
Tips/ Usage:
Snack when you feel like it.
Eat this not other junk food.
Put each pack everywhere in you house.
Snack when watching TV.
Store & place in a dry sealed container & condition.
About The Brand – Love Earth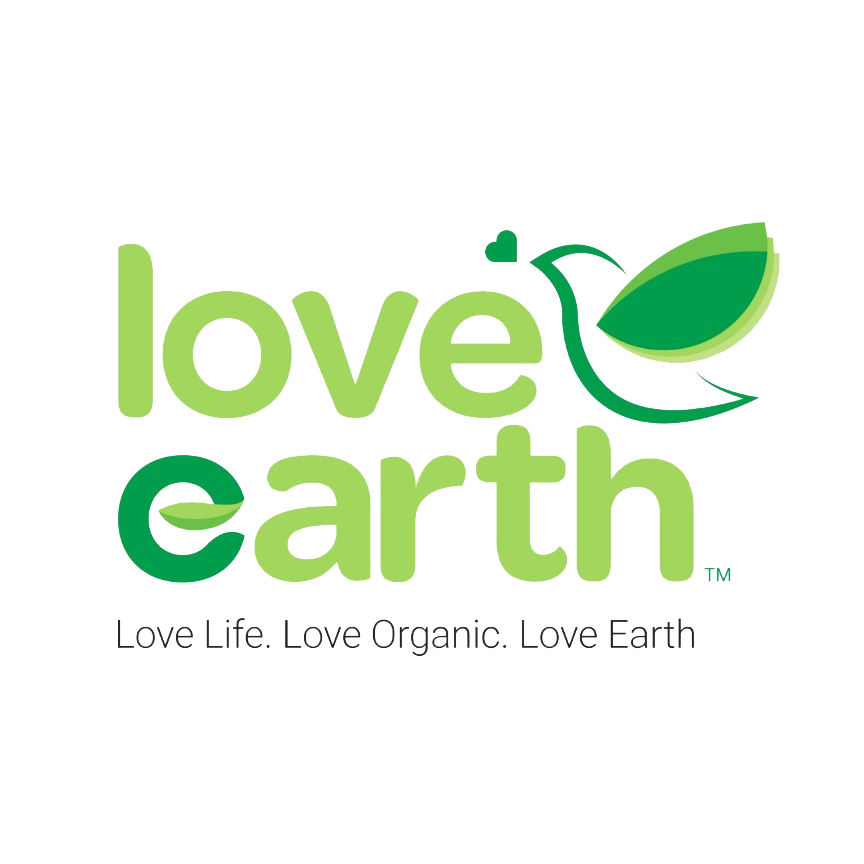 Love Earth is a brand established by Wide Tropism, to enable everyone to consume hygiene, with quality and affordable organic products – which could help in maintaining one's health and also help our one and only mother earth.
Love Earth brings everyone only ORGANIC & NATURAL products. Organic is commonly perceived as "expensive" products and is categorized as "high-end" products. BUT!! No more expensive in Love Earth. They provide everyone with the lowest cost they could give and promise to give the best quality they could.
Product Availability
Ready Stock.
Expiry date: 1.2022
---