Love Earth Organic Curry Powder (50g)
Product Details
Curry Powder offers a pleasant, easy way to add these vitally important substances to one's diet. Help to prevent cancer, relief pain and reduce inflammation, promote healthy heart, antibacterial and more.
How To Enjoy:
Add into dishes, can be used to marinate.
About The Brand – Love Earth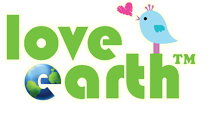 Love Earth is a brand established by Wide Tropism, to enable everyone to consume hygiene, with quality and affordable organic products – which could help in maintaining one's health and also help our one and only mother earth.
Love Earth brings everyone only ORGANIC & NATURAL products. Organic is commonly perceived as "expensive" products and is categorized as "high-end" products. BUT!! No more expensive in Love Earth. They provide everyone with the lowest cost they could give and promise to give the best quality they could.
Product Availability
Ready Stock
Expiry Date: 09.2022
---