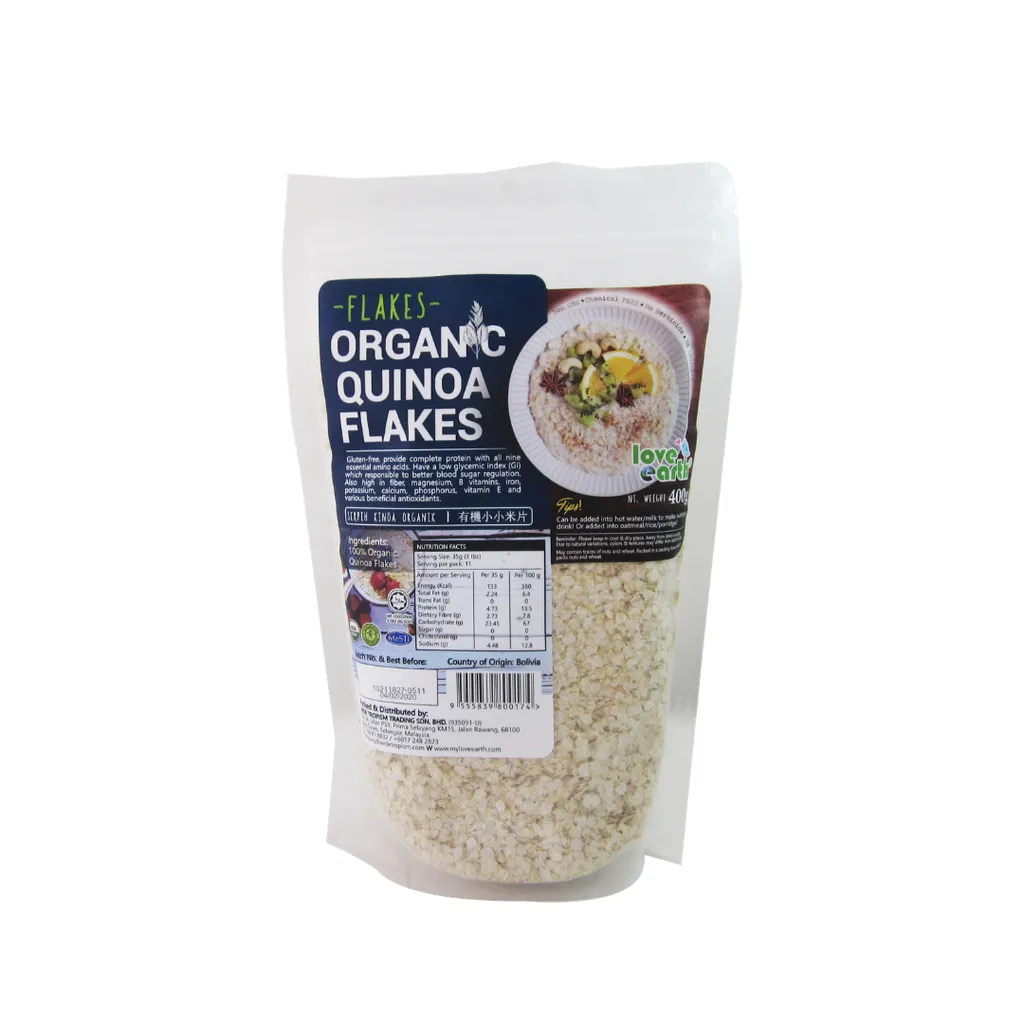 Love Earth Organic Quinoa Flakes (400g)
Product Details
Quinoa flakes is a protein-rich food, which contains nine essential amino acids. It is also a great source of riboflavin.
When we talk about White Rice VS Quinoa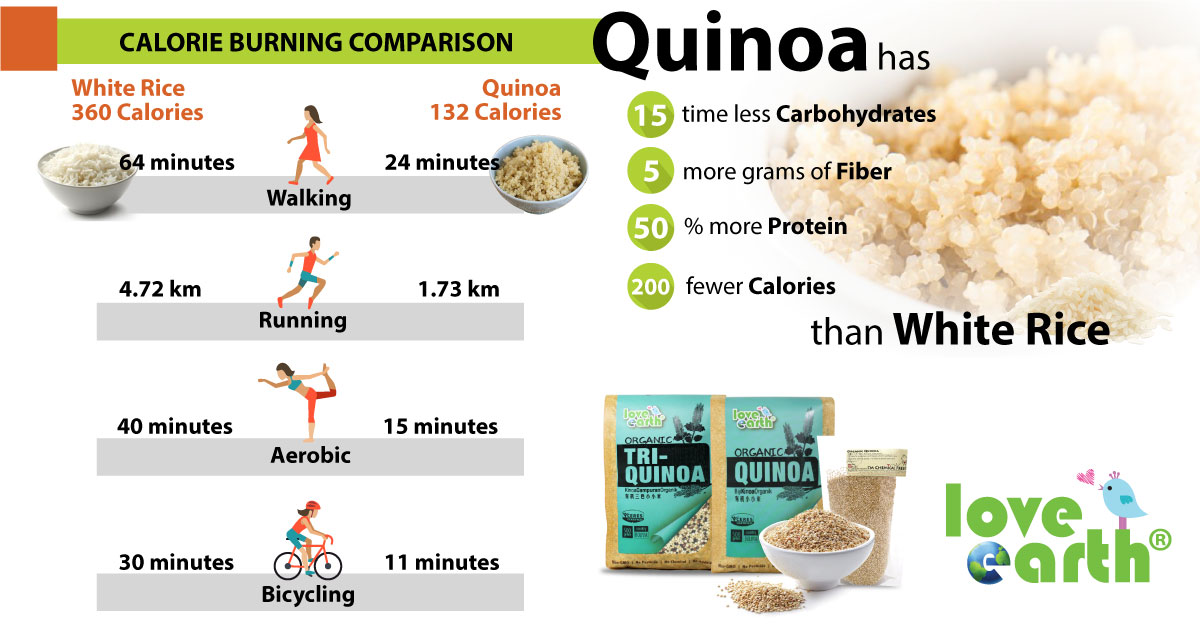 White rice has a high glycemic index (GI) due to it is a refined starch. In other word, white rice isn't a very good weight-loss food. The next time you plan to eat white rice, consider substituting quinoa as a high-protein, high-fiber alternative.
Quinoa has 15 times less carbohydrates than White Rice.
Quinoa has 5 more grams of fiber than White Rice.
Quinoa has 50% more protein than White Rice.
Quinoa has 200 fewer calories than White Rice.
Quinoa will be the best option if you require high intake for protein or you're a vegetarian or vegan and can't get protein from meat products. Quinoa does provide a complete protein on its own without a hefty amount of fat, calories, sodium or cholesterol.
In conclusion, quinoa not only helps you cut calories, but it will also fill your stomach full and so that end up eating less. Substituting quinoa everywhere you would normally use rice for fast result.
Health Benefits of Organic Quinoa Flakes
Help to regulate the digestive system and to keep you fuller and more satisfied
The most protein-rich foods
A lost twice as much fibre as most other grains
Iron helps keep our red blood cells healthy and is the basis of hemoglobin formation
Lysine source of complete protein
Magnesium
High in Riboflavin (B2)
High content of Manganese
Suggestion recipe:
Can be added into hot water/milk to make nutritious cereal drink!
Add in brown sugar/cinnamon powder/maple syrup.
Can also be added into oatmeal/rice/porridge.
About The Brand – Love Earth
Love Earth is a brand established by Wide Tropism, to enable everyone to consume hygiene, with quality and affordable organic products – which could help in maintaining one's health and also help our one and only mother earth.
Love Earth brings everyone only ORGANIC & NATURAL products. Organic is commonly perceived as "expensive" products and is categorized as "high-end" products. BUT!! No more expensive in Love Earth. They provide everyone with the lowest cost they could give and promise to give the best quality they could.
Product Availability
Ready Stock.
Expiry date: 5.2022
---