Matahari Natural Dried Cranberries 150g
Product Details
A glossy, scarlet red, very tart berry, the cranberry belongs to the same genus as the blueberry, Vaccinium. Like blueberries, cranberries can still be found growing as wild shrubs in northern Europe, northern Asia, and North America.
Health Benefits of Cranberries
Protection against Urinary Tract Infection (UTI)
Proanthocyanidin content in cranberry helps to prevent UTIs by blocking adhesion of bacteria to the urinary tract lining.
Anti-Inflammatory Benefits
Phytonutrients such as proanthocyanidins, quercetin, and phenolic acid are especially effective in lowering our risk of unwanted inflammation.
The combined impact of cranberry antioxidants & anti-inflammatory phytonutrients helps to improve health of the cardiovascular system.
Cranberry provides antioxidant and anti-inflammatory benefits that support the digestive tract.
Cranberry is shown to have the ability to improve multiple aspects of immune function.
A Few Quick Serving Ideas
Add color and variety to your favorite recipes for rice pudding, quick breads or muffins by using dried cranberries instead of raisins.

Sprinkle a handful of dried cranberries over a bowl of hot oatmeal, barley, or any cold cereal.

Mix dried cranberries with lightly roasted and salted nuts for a delicious snack.
About - MH FOOD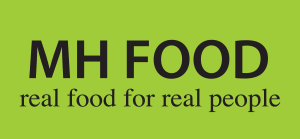 Matahari Sdn Bhd, provide healthy and delicious organic products. All of Matahri Sdn Bhd products are made by 100% vegetable, fruit, and high quality ingredients.
Product Availability
Ready Stock.
Expiry date: 10.2021
---