MEGA We Care Fenza (30 capsules)
Product Details
Fenza contains 19 multivitamins and minerals, with omega 3 and DHA, which provides essential nutrients for pregnant and breastfeeding mothers to promote healthy babies.
What is Fenza?
Provides 19 essential nutrients
Fortified with Omega 3 – DHA, source from tuna oil
Supports nutrition needs during pregnancy & breastfeeding, promotes healthy baby
How does Fenza help in maintaining good health?
Eating a healthy, varied diet during pregnancy and breastfeeding is crucial,with some requirement of vitamins and minerals increase:1,2,3
is essential for growth and division of cells
plays a role in a formation of red blood cells
helps to maintain the growth and developmental of the fetus
helps to reduce the risk of baby born with Neural Tube Defects (NTD)
Ferrous Fumarate has high elemental iron – 33%
is a factor in red blood cell formation
is a component of hemoglobin in red blood cell which carry oxygen to all parts of the body
plays an important role in tissue growth and repair
contributes to the absorption of iron
Vitamin D is necessary for the absorption and utilization of calcium and phosphorus
Calcium aids in the development of strong bones and teeth for both mothers and baby
Magnesium promotes calcium absorption and retention
Zinc is essential for growth and development
DHA contributes to the development of infant
What are recommended to take Fenza?
For pregnant and breastfeeding women.
Dosage:
Pregnant & breastfeeding women - Take 1 capsule once daily with meal or as directed by doctor or pharmacist.
What are the features Fenza?
Fenza provides essential vitamins and minerals for pregnant and breastfeeding women
19 nutrients in a single capsule
Contains tuna oil and fortified with DHA
Contains Iron (Ferrous Fumarate) which has high elemental iron – 33%
Convenient, 1 capsule daily after meal
Ingredients:
| | |
| --- | --- |
| Beta-carotene | 3 mg |
| Equivalent to Vitamin A | 3822.71 IU |
| Vitamin E (as d-alpha tocopheryl acetate) | 5 IU |
| Vitamin D3 | 200 IU |
| Vitamin B1 (Thiamine) | 4.59 mg |
| Vitamin B2 (Riboflavin) | 2.5 mg |
| Vitamin B3 (Nicotinamide) | 20 mg |
| Vitamin B6 (Pyridoxine) | 4.11 mg |
| Vitamin B12 (Cyanocobalamin) | 0.004 mg |
| Folic acid | 0.25 mg |
| Vitamin C (Ascorbic acid) | 100 mg |
| Pantothenic acid (as Calcium pantothenate) | 6.9 mg |
| Calcium (as Calcium phosphate) | 50 mg |
| Magnesium (as Magnesium oxide) | 20 mg |
| Zinc (as Zinc amino acid chelate) | 5 mg |
| Iodine (as Potassium iodide) | 0.1 mg |
| Copper (as Copper sulfate) | 0.1 mg |
| Biotin | 0.15 mg |
| Iron (as Ferrous fumarate) | 15 mg |
| Tuna oil | 300 mg |
| Providing DHA (Docosahexaenoic acid) | 75 mg |
---
ABOUT THE BRAND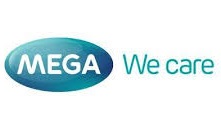 Established in 1982, Mega Lifesciences public company limited is actively involved in helping millions of people have access to safe, effective, world class quality nutritional & herbal supplements, OTC and ethical products.
---
Product Availability
This is a BACKORDER item.
Please take note that the waiting time for Backorder items is around 1-3 weeks from the date of payment, subject to stock availability. For orders outside Malaysia, there might be a shipment delay especially during peak holiday seasons. We will try our best to expedite all orders but in any cases that Backorder is cancelled, full cash/credit refund will be given. We sincerely appreciate your kind understanding and patience.
---