Nature's Plus SPIRU-TEIN Blueberries and Cream -- Single serving pack
Product Details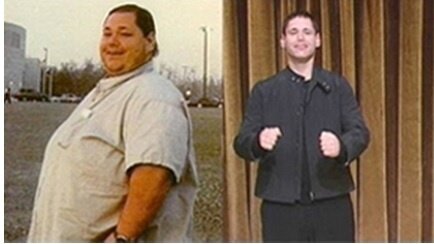 Spiru-tein Changed My Life and Fulfilled My Dreams
As a result of his successful weight loss story, Oprah Winfrey invited David to her "Incredible Weight Loss Stories" show in 2003. She even made his dream come true by giving him his dream car, a Porsche and that moment is one of Oprah's favourite moments on television. (Youtube link:
http://www.youtube.com/watch?v=b8KwNjmZ2ow)
At the age of 32 and a father of 2 young boys, David weighed an overwhelming 525 pounds. He decided to reduce his weight after he found out a disheartening prediction on a website. By answering a few lifestyle questions, the website predicted that he could reasonably expect to live only another two or three year because of his obesity. He also felt that his health had started to deteriorate.
After a year of 'hard works', David managed to reduce his weight to 220 pounds. David insists that his weight-loss secrets are no secret at all: exercise, regular medical checkups and a well-rounded, disciplined diet. He changed his eating habits by giving up bread, pastas, pizza, red meat and soft drinks. He chose to add Spiru-Tein protein shake to his diet because Spiru-Tein offers everything he was looking for – high energy, soy protein and a broad profile of vitamins and minerals, and it tastes great without excessive carbohydrates
David Caruso, Sugar Notch, Pennsylvania, USA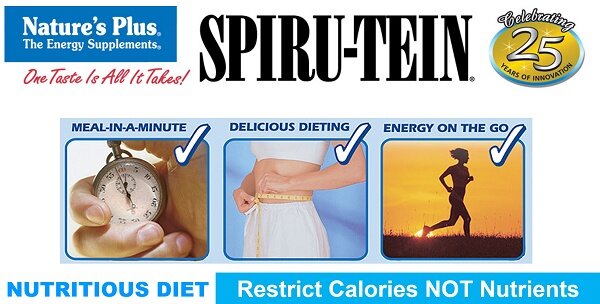 The no. 1 meal replacement and best selling plant-based protein energy shake in the America!
Nature's Plus SPIRU-TEIN High-Energy Protein Shakes are famous for fulfilling your favorite flavor fantasies. With the highlights of real pieces of freeze-dried blueberries in this deliciously rich and creamy shake, SPIRU-TEIN Blueberries & Cream not only offers tantalizing flavor but even more healthful nutrients.
Though miniature in size, these meticulously selected blueberries are also proof that, when it comes to nutrition, good things really do come in small packages. They provide natural antioxidants that help support overall well-being. As always, we left out the fat and heavy calories. One of life's true pleasures is enjoying a delicious treat you know is good for you in every way.
SPIRU-TEIN Blueberries & Cream is a powerful, all-purpose shake for anyone seeking total health and vitality.
SPIRU-TEIN Blueberries & Cream provides 14g of protein derived from nature's premier sources – rice, pea and fermented and unfermented soy.
SPIRU-TEIN Blueberries & Cream is power-packed with 100% of the Daily Value of vitamins along with a broad profile of essential minerals.
SPIRU-TEIN Blueberries & Cream mixes instantly in water or milk, for a fast convenient and satisfying meal replacement.
SPIRU-TEIN Blueberries & Cream revitalizes both body and mind, providing powerful nutrition that enhances health, supercharges energy levels, and inspires peak performance!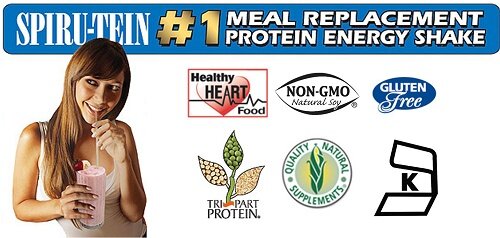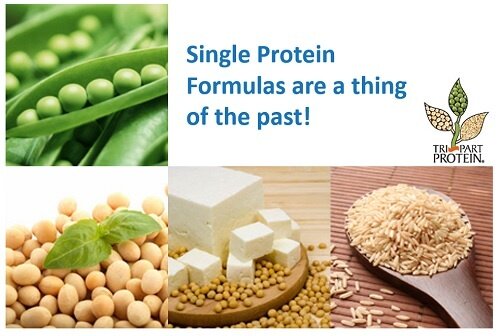 Complete broad spectrum protein complex
SPIRU-TEIN formulations feature a unique blend of ingredients, including:
Superior patent-pending TRI-PART PROTEIN BLEND of rice, pea and soy. Soy protein from both fermented and non-fermented soy.
100% of more daily value of all vitamins suggested by FDA
Broad profile of essential minerals
Energy nutrients from high quality tri-part protein and bee pollen
Diet-aids: Lecithin, Spirulina, Choline and Inositol
Enzymes: Bromelain and papaya
Cleansing: chlorophyll
Fiber: Bran, Cellulose and Apple Pectin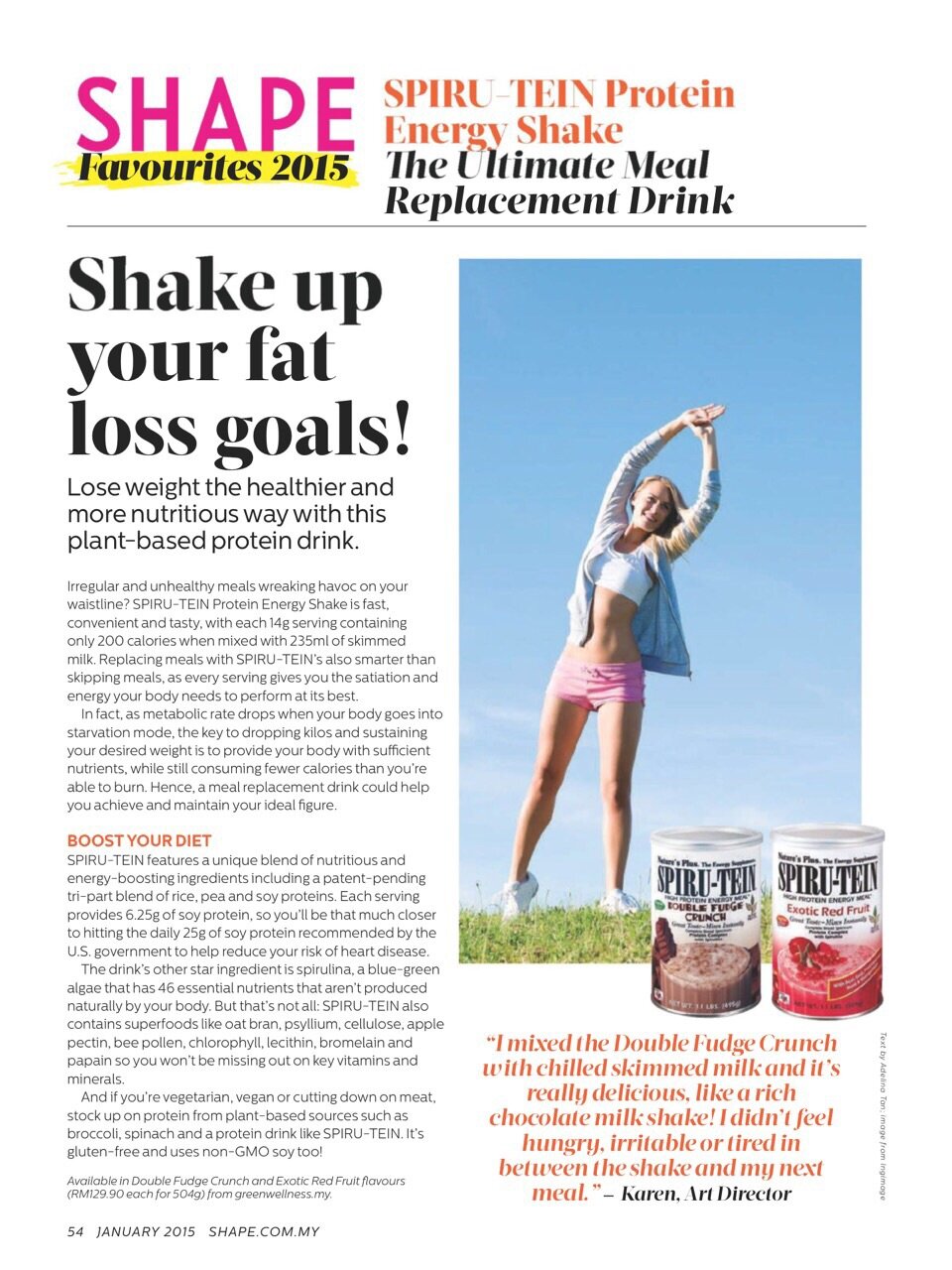 About the brand - Nature's Path
For over 40 years, Nature's Plus® has worked hard to become the "gold standard" among natural vitamin and nutritional supplement suppliers.
Their commitment to excellence has earned the loyalty of thousands of natural whole food products retailers and millions of their customers across the U.S. and the world.
Product Availability
Ready Stock
Expiry date: 1.2019
Customer comments
| Author/Date | Rating | Comment |
| --- | --- | --- |
---