Pacific Foods Hazelnut Original 946ml
Product Details
Harvested from local Oregon orchards, our hazelnuts impart a deliciously subtle flavor. From our backyard to your kitchen, this creamy beverage makes an indulgent dairy-free treat.
Ingredients
Roasted Hazelnut Base (Water, Ground Roasted Hazelnuts), Brown Rice Sweetener (Water, Brown Rice), Tricalcium Phosphate, Gellan Gum, Sea Salt, Carrageenan, Riboflavin (B2), Vitamin A Palmitate, Vitamin D2
Contains: Hazelnuts
About The Brand - Pacific Foods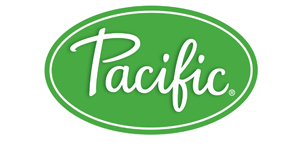 Pacific Foods began with time-honored recipes using simple ingredients from growers they trusted, we adopted sustainable practices to ensure kinder treatment of people, animals, and the planet. Over the years they have found that there's one thing they value above all else: nourishment. Their goal is simple. They are out to Nourish Every Body.
Product Availability
Ready Stock
Expiry date: 3.2021
---