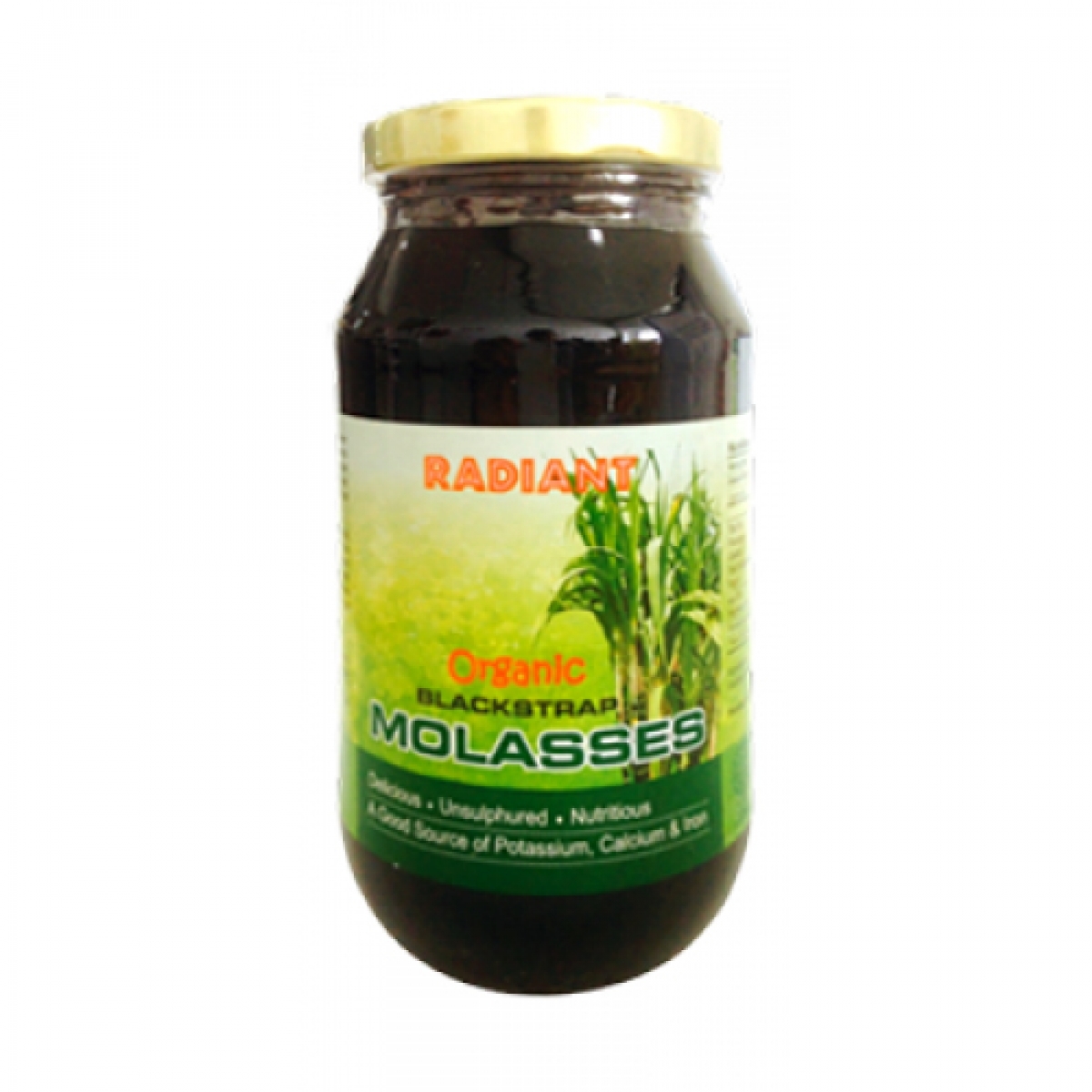 Radiant Organic Blackstrap Molasses (450ml)
Product Details
Country of Origin: Paraguay
Radiant Organic Blackstrap Molasses is made from 100% organic sugar cane without pesticides, herbicides, chemicals and colouring. It is the end product, or by-product of the production of sugar.
Radiant Blackstrap Molasses is a healthful sweetener that contains vitamins, minerals and trace elements naturally found in the sugar cane plant. It is a good source of iron, vitamin B6, potassium, calcium and magnesium. It has a delicious full-bodied, robust bittersweet flavour that complements many foods.
Direction to Use:
For sauces, BBQ sauces, marinades, baked goods like bread and muffins, drinks and act as a sweetener in cooking.
Take one tablespoon of Radiant Organic Blackstrap Molasses first thing in the morning.
ABOUT THE BRAND - RADIANT CODE

Radiant Code is a reputable and well trusted organic food importer and distributor in Malaysia. They are the first importer and distributor of organic foods in Malaysia that receives organic certification since year 2000.
They deal with reputable certified organic farms and manufacturers who are accredited to International Bodies like IFOAM (International Federation Of Organic Agriculture Movement). They are not only organic certified by BioGro New Zealand but also certified by SGS (Societe Generale de Surveillance, Switzerland) for HACCP (Hazard Critical Control Point Analysis) and GMP (Good Manufacturing Practice). They are also Halal certified by JAKIM.
Radiant Code supplies a comprehensive range of organic products to complement a healthy lifestyle.
Product Availability
Ready Stock
Expiry date: 5.2020
Customer comments
| Author/Date | Rating | Comment |
| --- | --- | --- |
---