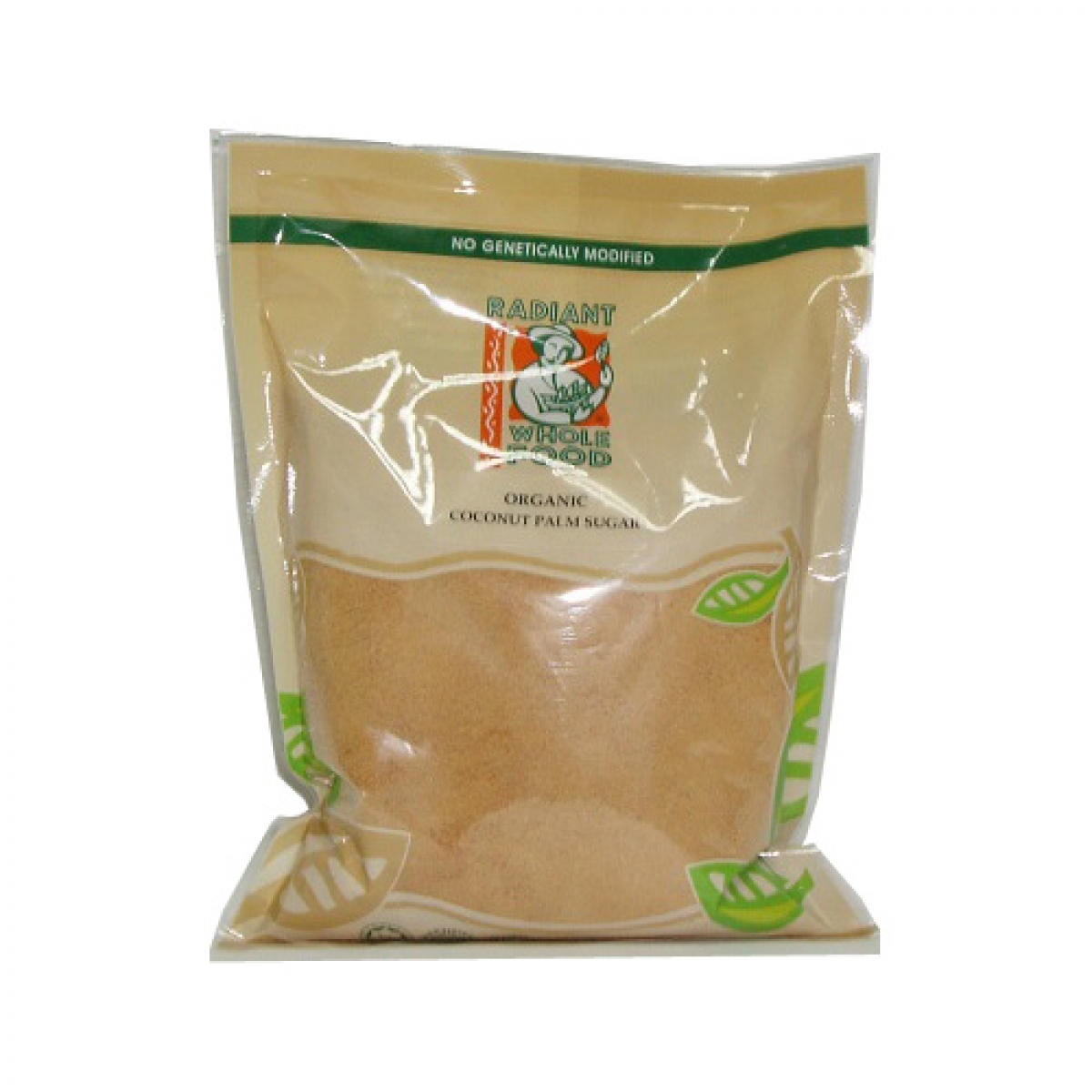 Radiant Organic Coconut Palm Sugar (500g)
Country of Origin: Philippines
Available to ship : 8-12 working days subject to stock availability
All prices inclusive of 6% GST
Coconut palm sugar is extracted from the sap or flower of the coconut plant and evaporated to coconut palm sugar. The taste of pure coconut palm sugar is similar to brown sugar. For cooking purposes, it has a very low melt temperature and an extremely high burn temperature so it can be used baked products in place of sugar.
Highly nutritious, low in glycemic index of 35
No calories
Contains minerals like iron, zinc, calcium and potassium, along with some short chain fatty acids, polyphenols and antioxidants
Contains a fiber called inulin,, which may slow glucose absorption and explain why coconut sugar has a lower glycemic index than regular table sugar
An ideal cane sugar replacement
It might clump together and has no anti caking agent
Direction of Use:
An ideal substitute for sugar in recipes for baked goods, cereals, coffee, tea and to sweeten any other drinks.
ABOUT THE BRAND - RADIANT CODE

Radiant Code is a reputable and well trusted organic food importer and distributor in Malaysia. They are the first importer and distributor of organic foods in Malaysia that receives organic certification since year 2000.
They deal with reputable certified organic farms and manufacturers who are accredited to International Bodies like IFOAM (International Federation Of Organic Agriculture Movement). They are not only organic certified by BioGro New Zealand but also certified by SGS (Societe Generale de Surveillance, Switzerland) for HACCP (Hazard Critical Control Point Analysis) and GMP (Good Manufacturing Practice). They are also Halal certified by JAKIM.
Radiant Code supplies a comprehensive range of organic products to complement a healthy lifestyle.
Customer comments
| Author/Date | Rating | Comment |
| --- | --- | --- |
---