Product Details
Product of Australia
Suitable for babies 6-months-old and up
No artificial colors or flavors
No preservatives
No added salt or sugar
No added concentrates
No added juices
No GM ingredients
Ingredients:
Apple (60%), Banana (30%), Peach (10%), <0.5% Fruit Acid (Citric Acid).
About The Brand - Rafferty's Garden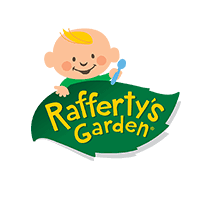 Rafferty's Garden Pouches are proudly made in Australia, our journey begins in the fields of farms and orchards, where farmers nurture and cultivate the freshest fruit and vegetables. We have baby food for every stage of your baby's development with ranges suitable for 4 month old babies through to 12+ month toddlers. Our range includes baby cereal, fruit & vegetable purees, baby yoghurts, lumpy baby food and snacks. A wide range of products to suit every little foodies needs.
Product Availability
Ready Stock.
Expiry date: 2.2024