Renewallife DDODDOMAM Real Cheese Kikik
Product Details
1 pack sold every 2 minutes
Suitable for 1 year old & above
No artificial flavoring
No deep frying
No preservatives
Expert and know-how design with best gripping size, yet crunchy and melts in your mouth easily.
Conveniently packed with resealable zip lock bag.
Perfect size to bring along as shopping, dining or traveling snacks.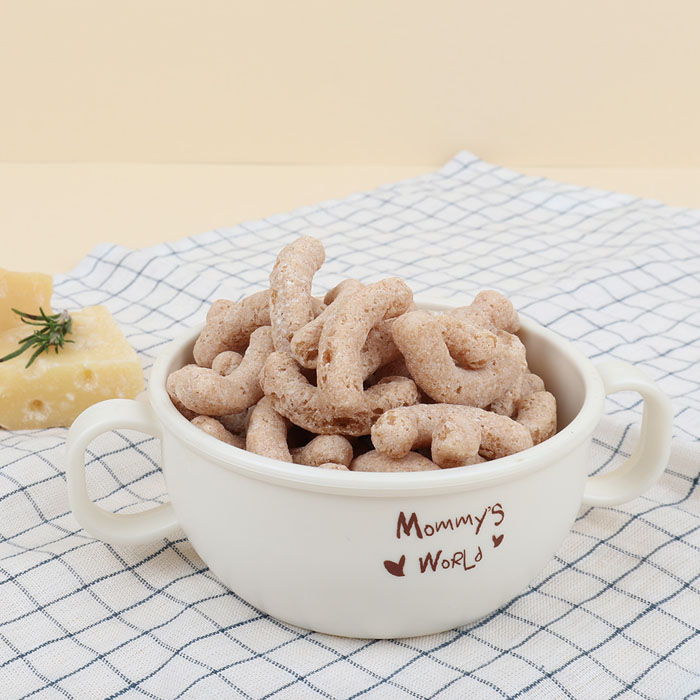 Ingredients: Renewal white2 (Organic sugar, vegetable oil, mixed skim milk powder, lecithin), Chemical-free brown rice, wheat flour, Cheese powder, Organic Sugar, Sea salt. Contain wheat, milk and soy bean.
Nutritional Information
• Serving Size : 1 pack (25g)
• Amount per Serving : Energy : 115kcal, Carbohydrate : 19g, Sugars : 5.1g, Protein : 2g, Fat : 3.5g, Saturated fatty acid : 1.3g, Trans fatty acid : 0g, Cholesterol : 0mg, Sodium : 68.9mg
Storage: Avoid direct sunlight and high temperature and humidity, keep in cool dry place. Even within expiry date, once opened, please consume as soon as possible.
Find us at :

About The Brand
Renewallife is located in Yangpyeong, South Korea which is known as an Eco City – a rich farming land that produces safe and eco-friendly agricultural products. Made with the finest chemical-free and pesticide-free fresh produces from Eco City, Renewallife creates tasty combinations of wholesome ingredients that are indeed like no others. Renewallife puts all its efforts into improving people's health through nature-based management – including you and your loved ones.
Product Availability
Ready Stock
Expiry date: 7.2021
---