Renewallife DDODDOMAM Rice Puff - Delicious Cheese
Product Details
No Chemicals. No Artificial Additives. Only the Best.
Great for all ages, from one to a hundred
An easy-to-eat rice puff that is a delicious treat of love for your child. Made with certified chemical-free Korean rice grains, this delightful snack comes with Delicious Cheese flavor!
Suitable for 12 months+
HACCP and multi-ISO certified
Uses only chemical free grains grown without using chemical pesticides.
Non oil fried – made only with heat and pressure, thus no oil and low in calories.
Additives free (No artificial flavoring, coloring, artificial sweetener and preservatives)
Gluten Free and non-GMO ingredients
Expert and know-how design with best gripping size, yet crunchy and melts in your mouth easily.
Suitable for whole family from 1 to 100 years old.
Perfect size to bring along as shopping, dining or traveling snacks.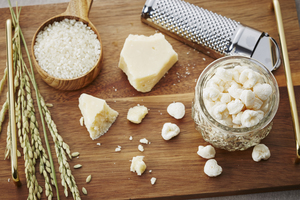 Ingredients:
Chemical free rice (Korea), Whitemom [organic sugar, vegetable oil (palm oil, sunflower oil: Singapore), cocoa butter (Singapore), mixed milk powder (skim milk powder, whey: Netherland), lecithin (Soybean: emulsifier)], Cheese powder (Denmark), Yogurt powder, .
Nutritional Information
• Serving Size : 1 pack (20g)
• Amount per Serving : Calories : 85kcal, Carbohydrate : 16g(5%) , Sugars : 3g(3%), Protein : 2g(4%), Fat : 1.4g(3%), Saturated fat : 0.5g(3%), Trans fat : 0g(0%), Cholesterol : 0mg(0%), Sodium : 20mg(1%)
• The percentage of daily nutritional fact criteria is 2,000kcal per day may vary depending on the individual's required calories.
Storage: Avoid direct sunlight and high temperature and humidity, keep in cool dry place. Even within expiry date, once opened, please consume as soon as possible.
This snack is manufactured in the same facilities which produce products that may contain milk, soybean, wheat, peanuts, and walnuts.
Please visit our microsite for more information about DDODDOMAM.
Find us at :

About The Brand

There's a reason why children constantly call out for "DDODDOMAM", which means "Again Mommy!" in Korean, making it the rice snack your child would want more!
While children want DDODDOMAM, parents provide with peace of mind. And here's why! The rice used to make DDODDOMAM snacks are pesticide-free, high-quality and freshly harvested from the fields of YangPyeong Gun, Korea's designated environmental-friendly agriculture zone.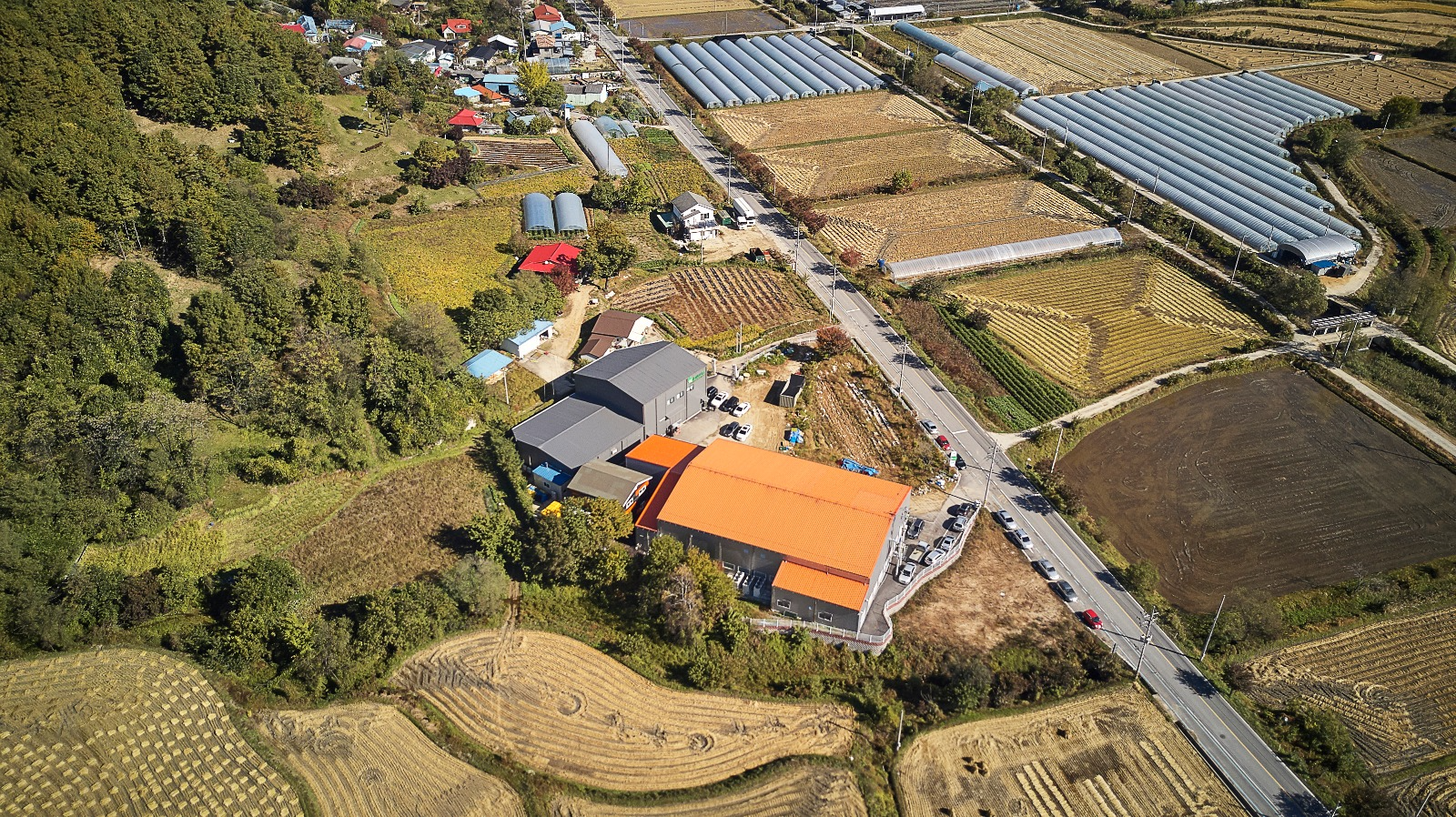 Not only the best and freshest ingredients are used, DDODDOMAM are also produced in state-of-the-art manufacturing facility that is certified as safe and hygienic with robust quality control!

A little extra facts about DDODDOMAM:
Non-fried
No artificial sweeteners, additives or preservatives
Crunchy yet melts in the mouth
Suitable for young and old
Winner of Best Organic Rice Snack for Baby
Extra Promotion
Buy any DDODDOMAM worth RM80 and get one water bottle FREE!
Limited edition. First come first served only.
Find out more about the 11 different flavors and the water bottle here.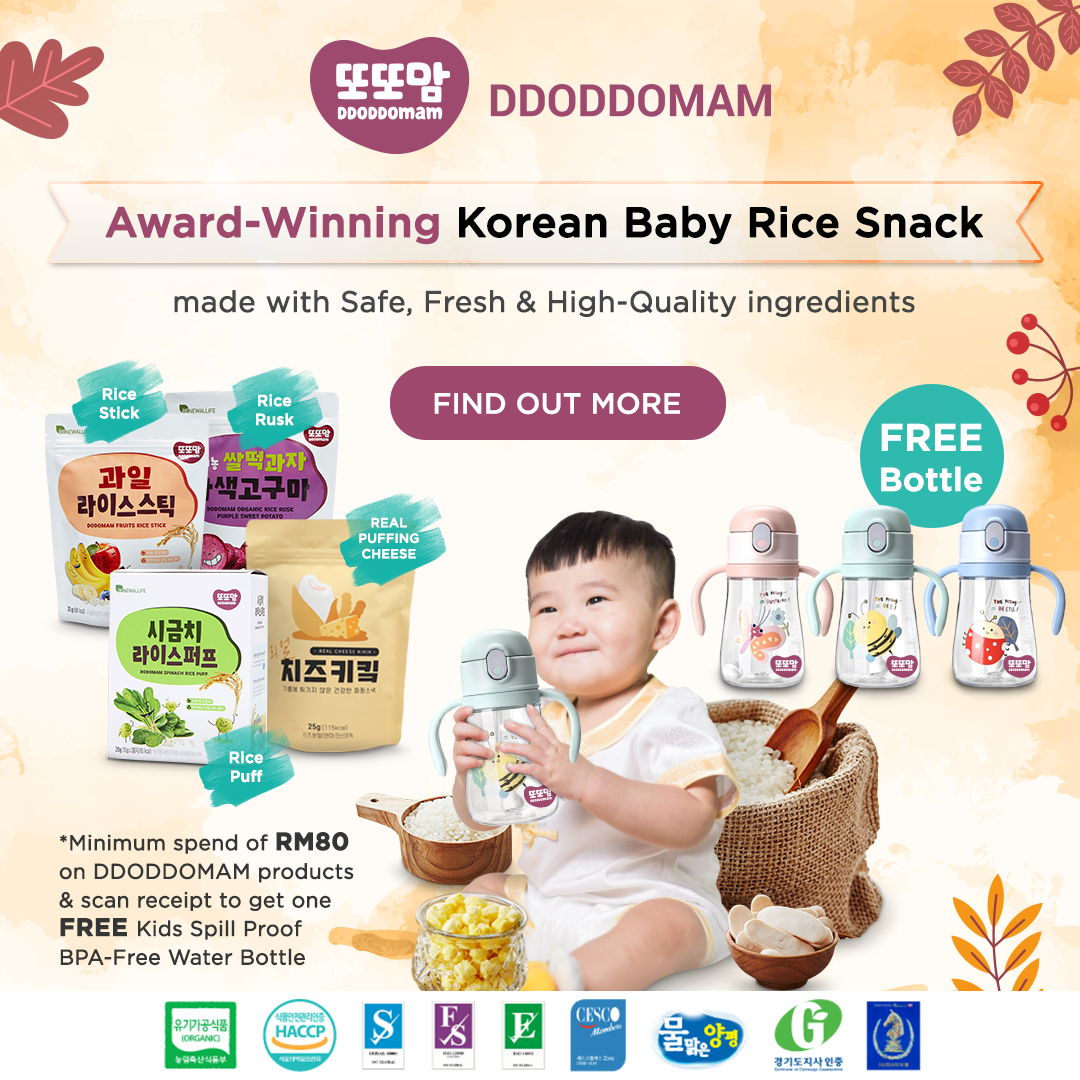 Availability
Ready Stock
Expiry date: 09.2021
---