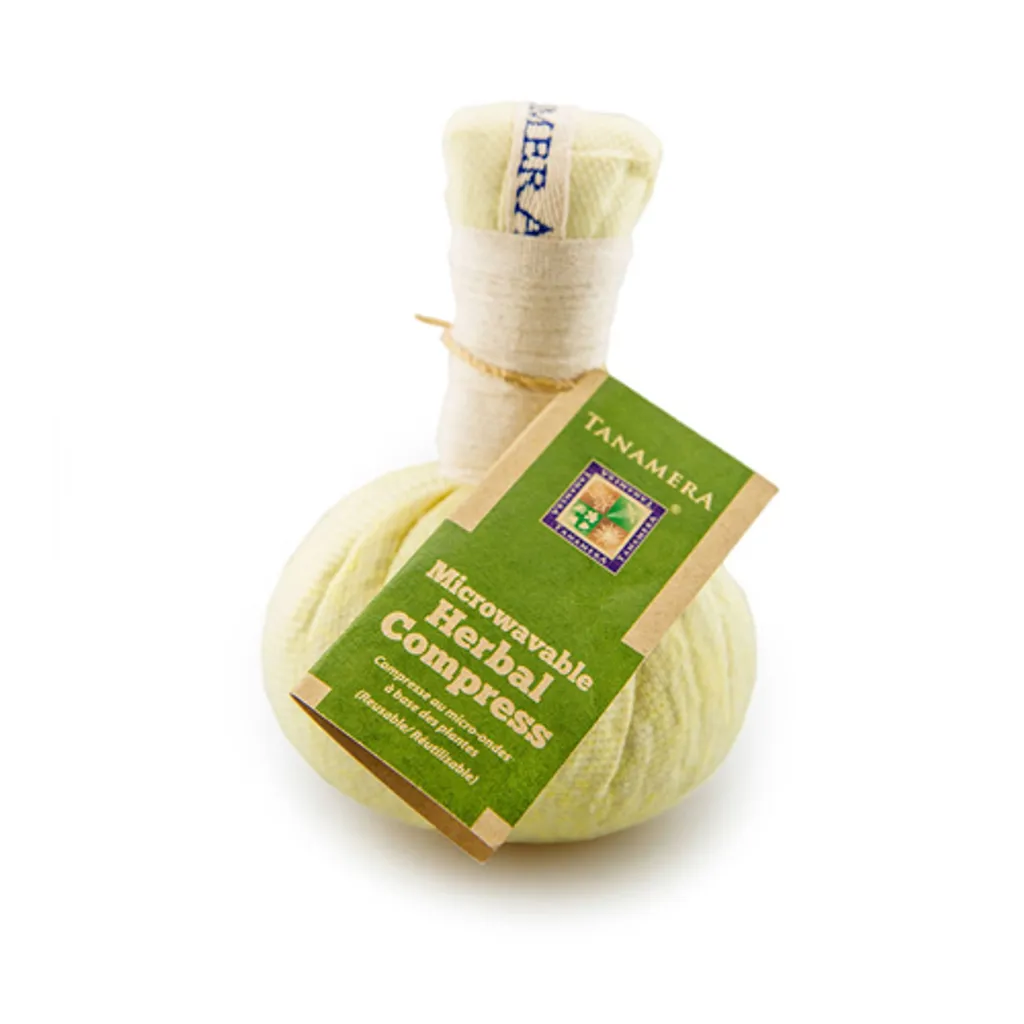 Tanamera Microwaveable Herbal Compress 400gm
Product Details
A great compress made for those on the go and lack the time to prepare compresses the traditional way. A rich blend of sea salt, organic brown rice and freshly harvested herbs wrapped in a special fire retardant material so it can be safely heated in the microwave.Will help to relieve muscular aches and pain and will improve blood circulation in the treated area. Contain the amazing goodness of Bengal ginger, Clove, Turmeric, Kaffir Lime, Organic brown Rice and Sea salt.
How to Use
Heat the compress in the microwave for 1 minute before applying on the desired area. Wait for it to cool before reheating. Wait to cool before putting it in a sealed plastic bag to store.NoteReusable for 6 months if kept in a dry cool place.
About the Brand – Tanamera

Tanamera, in the language of the Malays, literally means Red Earth, an appropriate name for a range of products whose raw materials are sourced from the rich soil of the tropical rainforest. Their unique products are formulated as naturally as possible where the use of artificial coloring, perfume, chemical actives and preservatives is avoided. Their range of products is created with great care based on Asian tropical spa treatments and are packaged for home, travel and professional spa use. The Tanamera logo exemplifies what they are about, a natural, eco friendly brand that draws inspiration from traditional Asian treatments complemented by tropical herbs and essences.
Product Availability
Backorder Item
Please take note that the waiting time for Backorder items is around 1-3 weeks from the date of payment, subject to stock availability. For orders outside Malaysia, there might be a shipment delay especially during peak holiday seasons. We will try our best to expedite all orders but in any cases that Backorder is cancelled, full cash/credit refund will be given. We sincerely appreciate your kind understanding and patience.
---