Verdeluxe by Bacoff™ Don't Bug Me Insect Repellent 125ml
Available to ship : 5 - 8 working day based on stock availability
All prices inclusive of 6% GST
A safe way to keep the insects away for hours. Don't Bug Me Insect Repellent uses a unique blend of pure and certified organic essential oils to safely repel insects. It does not contain DEET or other synthetic chemicals. Safe for use by the entire family, including small children and infants.
Putting the hurt on dirt – the natural way.
Formulated with a blend of pure and certified organic essential oils to safely repel insects
Non Toxic, DEET-free and does not contain any harsh, synthetic ingredients
Quick drying with a fresh and pleasant natural scent
Safe for use by the entire family
Ingredients :
Purified Water, Organic Aloe Vera Juice, Organic Ethanol, Coco Glucoside, Organic Citronella Essential Oil, Organic Lavender Essential Oil, Organic Lemon Myrtle Essential Oil, Organic Peppermint Essential Oil, Xanthan Gum, Potassium Sorbate, Organic Glycerine, Organic Sage Essential Oil and Rosehip Extract.
Directions for Use :
Shake well before use. Spray on skin directly or on hands and rub in. Re-apply every two hours or as needed. Caution: Avoid contact with eyes, lips and mucous membranes. If irritation occurs, wash off with water and discontinue use.
Contains NO :
Paraben, SLS, Synthetic Fragrances, Harsh Detergents, Mineral Phosphate, Animal Ingredients, GMO Ingredients, Sulphates

Why BacOff?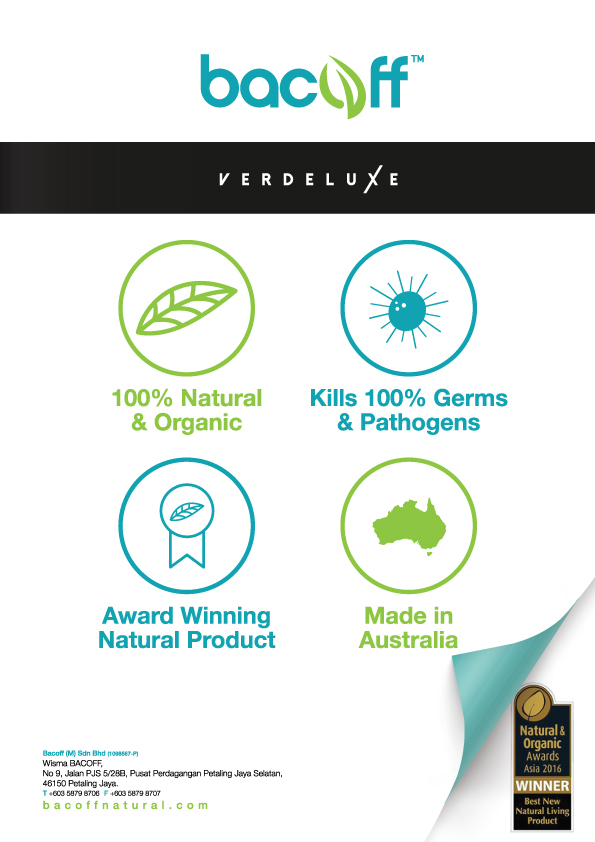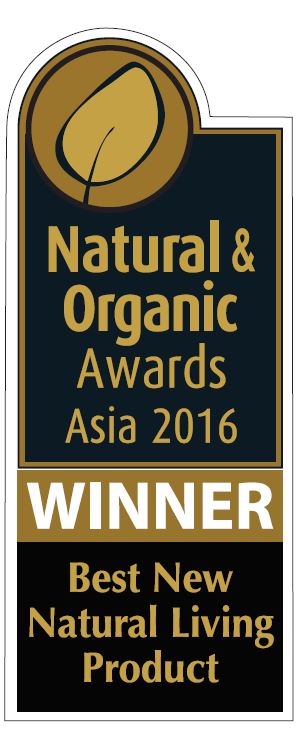 BacOff means BACTERIA OFF!
100% Natural & Organic: bacoff ingredients and formulations are approved by National Association of Sustainable Agriculture Australia (NASAA) as certified for Organic Input.
Award Winning Natural Product: bacoff is the winner of Best New Natural Living Product 2016 at NOAA, the biggest trade show in Hong Kong.
Made in Australia and sold to the world for a good and charitable cause.
Kills 100% Germs & Pathogens - Food grade, safe and certified to be used as a Hospital grade disinfectant to kill micro-organism on hard surfaces.
About the brands – Bacoff™

At Bacoff™, we are inspired to make your everyday cleaning safer and affordable for your family without compromising the environment. This path to our vision brought us back to nature. That's why our products are derived from 100% natural, sustainable based ingredients.
https://www.youtube.com/watch?v=jDTYtfbbyyc&feature=youtu.be
https://www.youtube.com/watch?v=vKhcZAzgvhw&feature=youtu.be
Customer comments
| Author/Date | Rating | Comment |
| --- | --- | --- |
---