Waihi Bush - Flax Balance (250ml)
Country of Origin: New Zealand
Available to ship : 8-12 working days subject to stock availability
All prices inclusive of 6% GST
The ideal mix of Omega-3 and Omega-6
Waihi Bush Flax Balance is pressed from certified organic flax seed, Linum usitatissimum and Golden Flax. The oil is high quality, extra virgin, unrefined, containing no toxic substances or cholesterol. It is cold pressed in the absence of light, air and reactive metals. Waihi Bush Flax Balance is a mild tasting and versatile oil blend that satisfies your long term Omega-3 and Omega-6 requirements.
Our bodies evolved with a 1:1 ratio of Omega-3 to Omega-6. Flax Balance provides just this with its unique blend of organic cold pressed flax seed and golden flax oils.
Flax Balance is the oil for you if you have a balanced dietary intake of Omega-3 and Omega-6 and want to maintain this balance with a pure and healthy source of essential fatty acids for these health benefits.
Protection against arrhythmia, a common cause of sudden cardiac death
Reduction of LDL cholesterol, a risk factor for atherosclerosis
Reduction of inflammation, a risk factor for atherosclerosis
Protection against heart attack and stroke
Possible beneficial effect on high blood pressure
Ingredients:
Cold pressed, Unrefined, Extra Virgin, Certified Organic Seed Oils of:
Flax 62%
Golden Flax
Direction of Use:
Waihi Bush recommend taking 1 to 2 tablespoons of oil a day (15-30ml). When first taking flax seed oil, they advise that you start off slowly with a small amount (e.g. 1 teaspoon a day), and build up the amount over time. Excessive amounts of flax seed oil may cause diarrhoea or nausea. Do not take on an empty stomach as this can cause nausea in some people.
Store in cool dry place. Keep away from direct sunlight.
Once open keep refrigerated and use within five weeks.
About The Brand – Waihi Bush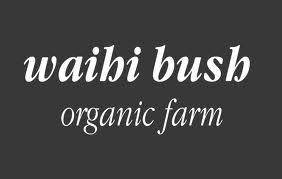 Waihi Bush is a New Zealand owned brand specialising in producing high quality functional food products, based on flax seed oil grown in New Zealand, that are widely believed to protect against disease and sustain health and well being through regular usage.
Their business is built on sustainable practices. They never do anything to deplete the environment and they use only recyclable materials in their packaging. All products are the result of thorough scientific research and knowledge gained through 18 years of industry and personal experience. They care about people's health and well being. Their mission is to spread the word about the benefits of functional foods.
Customer comments
| Author/Date | Rating | Comment |
| --- | --- | --- |
---