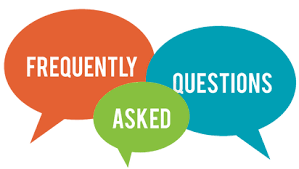 PURCHASING
Q: Do I get any special offer for trying Green Wellness Malaysia?
A: Definitely! We take your worries and risks out for trying something new. For your FIRST online purchase, if you are not completely happy for any reason, return the products to us within 30 days and we'll refund your purchase, no question asked!
MEMBERSHIP
Q1: Why should I register to become a MEMBER?
A1: As a registered member, you enjoy cashback - an option not available for customers that just want a guest check-out. Moreover, you will receive our future updates and attractive offers.
Q2: How much does it cost to register as a Green Wellness MEMBER?
A2: FREE OF CHARGE, it's still free at this moment.
Q3: How to register as Green Wellness MEMBER?
A3: Click "Create Account" on top menu bar, then fill up the simple information required. You may receive birthday surprises if the birth date is complete.
Q4: Is there different Membership level?
A4: Yes, "MEMBER" and "VIP".
Q5: How do I become a VIP?
A5: Once you achieve a cumulative purchase of RM1,000 as a registered MEMBER, you'll automatically be recognised as our VIP.
CASHBACK
Q1: What is Green Wellness Cashback?
A1: Green Wellness Cashback is a rebate incentive offered to our customers in the form of Green Credit (a.k.a GC), which can be used for next purchase.
Q2: How do I get the cashback?
A2: "MEMBER" get 5% GC while "VIP" get 10% GC every time you make a purchase!


Q3: How do I use my GC?
A3: To utilise your GC, simply click 'apply' on the Credit stated during your next purchase check out! Lets go shopping.


Q4: When will my GC expire?
A4: GC is cumulative, i.e. there is NO EXPIRY DATE!
Q5: When do you give me the cashback?
A5: GC is credited each time your payment is completed.


Q6: How do I monitor and check on my GC available?
A6: Just login to your account and check anytime, your GC will be reflected as "Available Credit".
SHIPPING & HANDLING
Q1: How long is the shipping lead time?
A1: We aim to ship your order within 2 working days upon payment settlement. However, the actual arrival time still depend on product availability, dispatch's scheduling and traffic condition. Alternatively, you can also pick up your order from our office.
Q2: Do you provide free shipping?
A2: Yes we do for shipping within Malaysia. Please refer to answer for Q4 below.
Q3: Do you ship internationally?
A3: Yes we do. You may choose the desired currency from the top right corner list of our online store.
Q4: How much do you charge for shipping?
A4: Unless you prefer to drop by our office for a personal pick-up, it's a pleasure for Green Wellness to help deliver to your doorstep with the following subsidized delivery charges:
Peninsular Malaysia
Net purchase of RM30.00 & above - Free Delivery
Purchase below RM30.00, shipping cost is RM10.00 per order

Outside Malaysia
Shipping charges is based on actual or volumetric weight of your order. Shipping is estimated to take 4-20 working days and a tracking number will be provided for your monitoring.
International shipments (subject to service availability) delivered to or picked up from remote and less-accessible locations are assessed an out-of-delivery area or out-of-pickup-area surcharge.
Green Wellness reserves all rights to choose the most efficient shipping provider based on the address provided. Upon arrival at port, However, if you have a specific preference, please contact our Customer Service at +603-8084 2068 or email enquiry@greenwellness.my
Q5: What if my parcel is withheld by custom upon arrival?
A5: For our international customers, we would require your cooperation to clear the parcel from customs should the need arises. While we will try our utmost best to support the clearance process, it is unfortunately beyond the control and responsibility of Green Wellness.
RETURNS AND EXCHANGES
Returns can be initiated on the below reasons:
Product arrived damaged;
Wrong product was delivered;
Product has expired.
All faulty goods can be returned and exchanged within 14 days upon receipt. Please contact our Customer Service at +603-8084 2068 or email enquiry@greenwellness.my to initiate the purchase return process.
PRICING
Product pricing and availability are subject to change without prior notice.
FEEDBACK AND COMPLAINTS
If you're happy with our services, please tell others!
If you are unhappy about us, please let us know by calling or whatsapping our Customer Service or send us an email complain@greenwellness.my
If you have any dissatisfaction regarding the quality of our products, you may complain through the government sector as below:
a. Jabatan Kesihatan Negeri Selangor (Bahagian Keselamatan dan Kualiti Makanan)
b. Kementerian Perdagangan Dalam Negeri,Koperasi dan Kepenggunaan (KPDNKK)
CAN'T FIND WHAT ARE YOU LOOKING FOR?
If you have a specific item in mind but do not see it on greenwellness.my, please feel free to contact our Customer Service at +603-80842068 or email enquiry@greenwellness.my