Product Details
Almonds are off-white in color, covered by a thin brownish skin, and encased in a hard shell. Both sweet and bitter almonds are readily available. Traditionally, sweet almonds are edible, while bitter almonds are used to make almond oil, a common oil that is used to add flavor to food. Almonds are usually eaten raw, but many people also add them as ingredients in salads, casseroles, and other dishes.
Health Benefits of Almonds
1. Good for Your Brain
Almonds contain two vital brain nutriens, riboflavin and L-carnitine, which have been shown to increase brarin activity.
2. Good for Your Heart
The mono-unsaturated fats, protein and potassium contained in almonds are all instrumental in heart health.
3. Bone Health
Almonds are a fantastic source of many vitamins and minerals, and phosphorous is definitely counted among them!
4. Antioxidant Benefits with High Vitamin E Contents
5. Protein Power Plus
6. Loaded with Dietary Fiber
How To Enjoy
Consume straight from the bottle as snack.

Sprinkle some chopped almonds on top of mixed green salads.

Add chopped almonds to your

favorite hot/cold cereal or yogurt.
About The Brand – Love Earth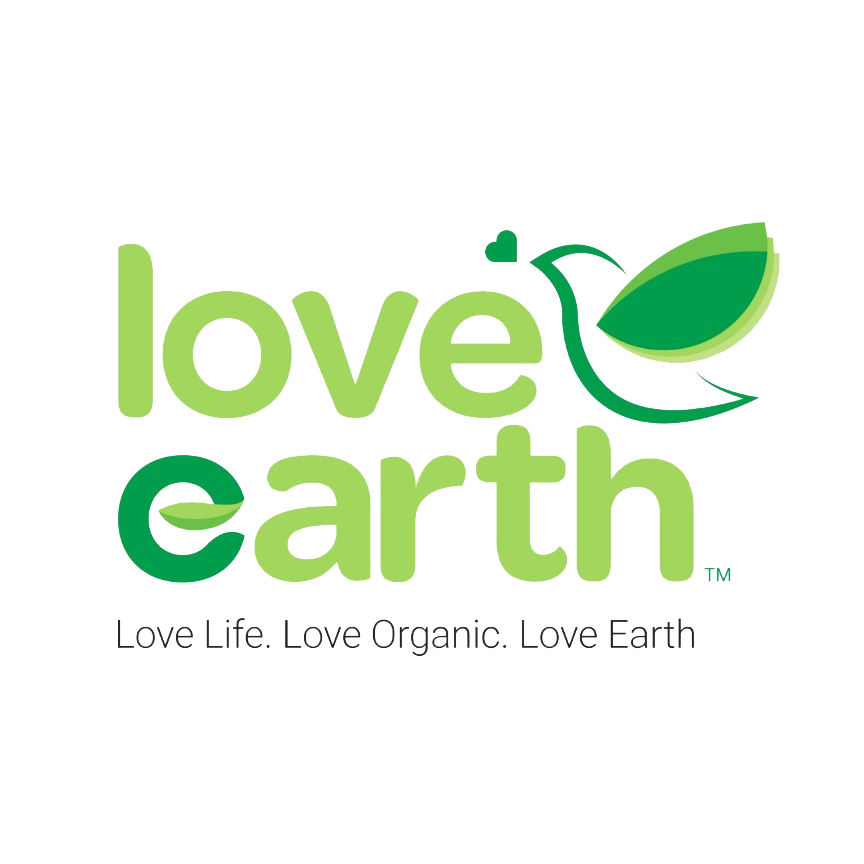 Love Earth is a brand established by Wide Tropism, to enable everyone to consume hygiene, with quality and affordable organic products – which could help in maintaining one's health and also help our one and only mother earth.
Love Earth brings everyone only ORGANIC & NATURAL products. Organic is commonly perceived as "expensive" products and is categorized as "high-end" products. BUT!! No more expensive in Love Earth. They provide everyone with the lowest cost they could give and promise to give the best quality they could.
Product Availability
Ready Stock.
Expiry date: 4.2024
Our Nutritionist Says
A nutrient-dense food. Nuts are currently part of many dietary guidelines due to its health benefits
and food values. One serving of nuts per day is recommended for adults, which is equivalent to roughly 10 pcs (15g) of almond. Consumption of nuts is also recommended for vegans as they are a good replacement for animal based products & perfect to be added into your plant based diet.
PREGNANT MOM:
Provide folic acid, an integral requirement for the brain and for the neurological development of the foetus.
Rich in dietary fibers. It helps in regulating blood sugar levels and preventing gestational diabetes. It also reduces the risk of high blood pressureduring pregnancy hence preventing preeclampsia.
It is rich in iron, which helps develop the baby's heart and boosts immunity.