Bacoff™ Baby Bottle & Accessories Cleanser 700ml
Product Details
Bacoff™ Baby Bottle & Accessories Cleanser is formulated to target milk and formula residues. This 100% Natural, hypoallergenic cleanser does not contain any nasty contaminants, giving parents a way to keep the baby safe and nursing accessories clean and fresh.
Putting the hurt on dirt – the natural way.
Cleans baby bottles and accessories more effectively than soapy water alone
Kills 99.9% of bacteria
Easily rinses away after cleaning
Skin friendly, hypoallergenic formulation
Made from 100% Food-Grade Ingredients and safe for the environment. Totally biodegradable!
Great for Cleaning :
Baby bottles and utensils, sippy cups, pacifiers, breast pumps and components.
Ingredients :
Coco Glucoside, Palm/Coconut oil based Surfactants, Beet Sugar based Surfactants, Essential Oil and Pure Water.
Directions for Use :
Dilute one pump of Bacoff™ Baby Bottle & Accessories Cleanser with water to your desired concentration. Clean baby bottles, utensils and other accessories and rinse thoroughly with water.
Contains NO :
SLS, SLES, Benzoates, Phosphates, Parabens, Petroleum Distillates, Triclosan, Ammonia and Artificial Chemicals

Why BacOff?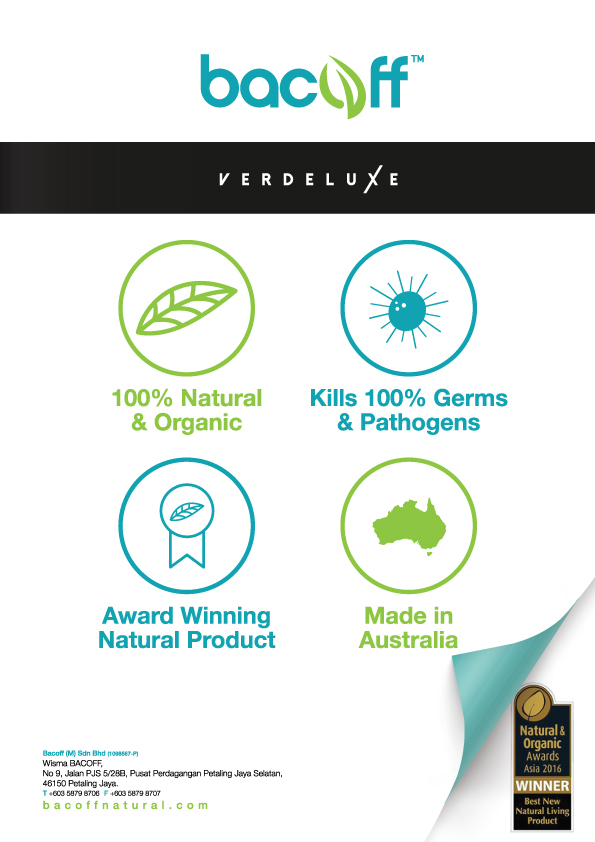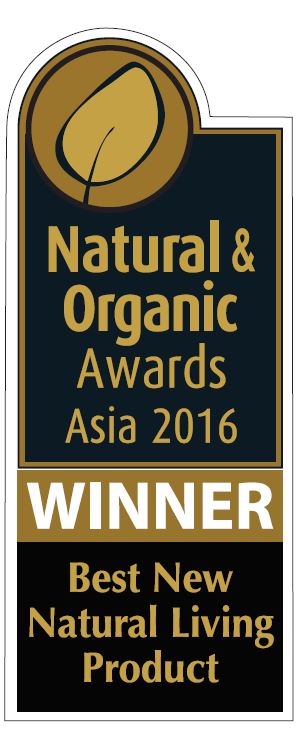 BacOff means BACTERIA OFF!
100% Natural & Organic: bacoff ingredients and formulations are approved by National Association of Sustainable Agriculture Australia (NASAA) as certified for Organic Input.
Award Winning Natural Product: bacoff is the winner of Best New Natural Living Product 2016 at NOAA, the biggest trade show in Hong Kong.
Made in Australia and sold to the world for a good and charitable cause.
Kills 100% Germs & Pathogens - Food grade, safe and certified to be used as a Hospital grade disinfectant to kill micro-organism on hard surfaces.
About the brands – Bacoff™

At Bacoff™, we are inspired to make your everyday cleaning safer and affordable for your family without compromising the environment. This path to our vision brought us back to nature. That's why our products are derived from 100% natural, sustainable based ingredients.
https://www.youtube.com/watch?v=jDTYtfbbyyc&feature=youtu.be
https://www.youtube.com/watch?v=vKhcZAzgvhw&feature=youtu.be
Product Availability
This is a BACKORDER item.
Please take note that the waiting time for Backorder items is around 1-3 weeks from the date of payment, subject to stock availability. For orders outside Malaysia, there might be a shipment delay especially during peak holiday seasons. We will try our best to expedite all orders but in any cases that Backorder is cancelled, full cash/credit refund will be given. We sincerely appreciate your kind understanding and patience.
---