15% OFF
Bacoff™ Hand Sanitiser 50ml – Best before 04.2022
Product Details
Antibacterial protection anytime, anywhere – this all natural hand sanitiser effectively kills 99.9% of germs and bacteria on your hands and between your fingers. No rinse, foam based formulation is further infused with essential oils for that extra moisture.
Putting the hurt on dirt – the natural way.
Effectively kills 99.9% of germs and bacteria
Alcohol free formulation
Hypoallergenic, leaves skin soft and moisturized
No rinsing required
100% Natural and safe for the environment. Totally biodegradable!
Ingredients :
Glycerine, Bitter Orange Extract, Octanoic Acid, Proprietary Botanical Blend, Aloe Vera Extract and Purified Water.
Directions for Use :
Apply liberally onto hands. Take particular care between fingers and under finger nails. Rub together until fully absorbed. No rinsing off is required.
Contains NO :
SLS, SLES, Benzoates, Phosphates, Parabens, Petroleum Distillates, Triclosan, Ammonia and Artificial Chemicals

Why BacOff?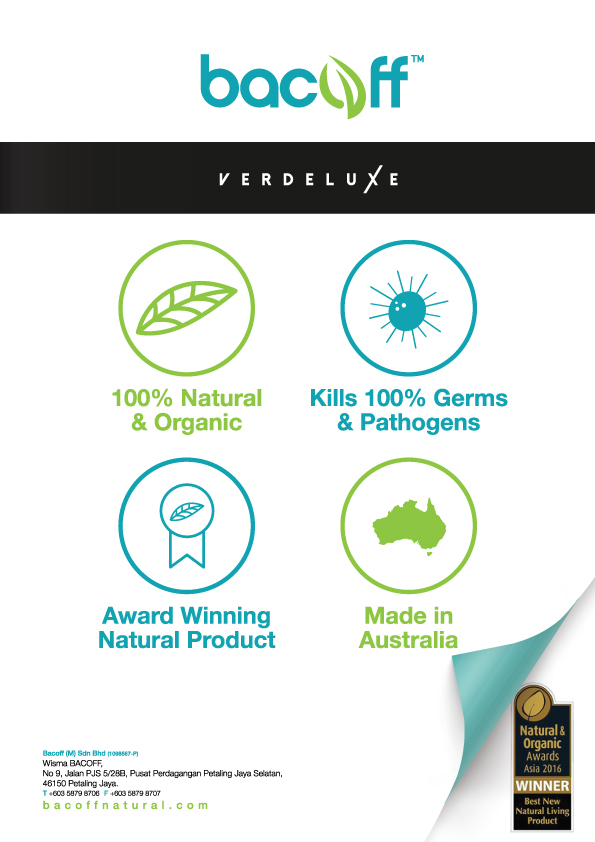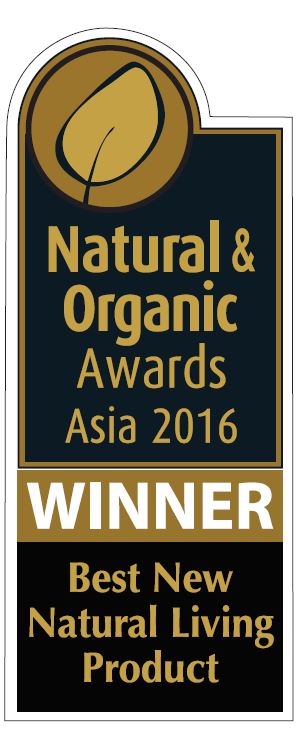 BacOff means BACTERIA OFF!
100% Natural & Organic: bacoff ingredients and formulations are approved by National Association of Sustainable Agriculture Australia (NASAA) as certified for Organic Input.
Award Winning Natural Product: bacoff is the winner of Best New Natural Living Product 2016 at NOAA, the biggest trade show in Hong Kong.
Made in Australia and sold to the world for a good and charitable cause.
Kills 100% Germs & Pathogens - Food grade, safe and certified to be used as a Hospital grade disinfectant to kill micro-organism on hard surfaces.
About the brands – Bacoff™

At Bacoff™, we are inspired to make your everyday cleaning safer and affordable for your family without compromising the environment. This path to our vision brought us back to nature. That's why our products are derived from 100% natural, sustainable based ingredients.
https://www.youtube.com/watch?v=jDTYtfbbyyc&feature=youtu.be
https://www.youtube.com/watch?v=vKhcZAzgvhw&feature=youtu.be
Product Availability
Ready Stock.
Expiry date: 4.2022
---