Product Details
A naturally fresh way to keep your home clean. Bacoff™ Multi Purpose Cleaner is the perfect companion to effectively and safely remove dirt and buildup from virtually all surfaces and items in your home. It leaves no chemical residue unlike other cleaners!
Putting the hurt on dirt – the natural way.
Effectively emulsify dirt, grease and grime
Food contact safe
Controls germs and pathogens naturally without toxic chemicals
Skin friendly, non-corrosive formulation
No toxic fumes produced during cleaning
100% Natural and safe for the environment. Totally biodegradable!
Great for Cleaning :
Kitchen counters, tables, refrigerators, walls, sinks, food preparation equipment, marble, glass, stone, timber, plastic, stainless steel surfaces and more!
Ingredients :
Bioflavonoids, Lauryl Glucoside, Sodium Gluconate, Pure Water.
Directions for Use :
Spray directly onto surface and wipe clean with a damp cloth. Repeat for stubborn stains. No rinsing is required.
Contains NO :
SLS, SLES, Benzoates, Phosphates, Parabens, Petroleum Distillates, Triclosan, Ammonia and Artificial Chemicals

Why BacOff?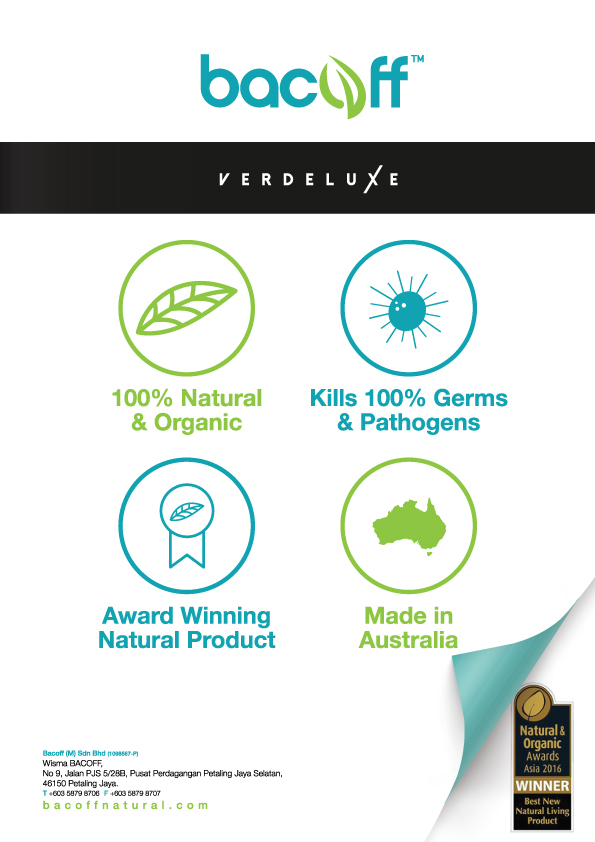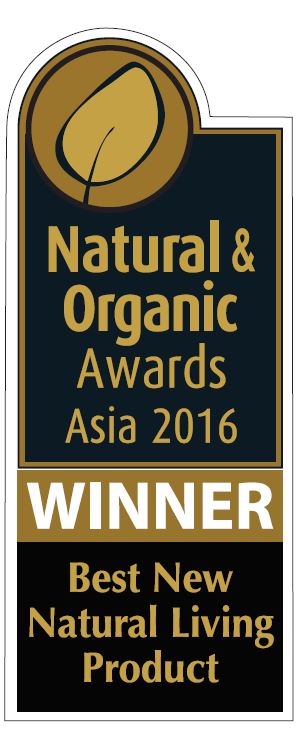 BacOff means BACTERIA OFF!
100% Natural & Organic: bacoff ingredients and formulations are approved by National Association of Sustainable Agriculture Australia (NASAA) as certified for Organic Input.
Award Winning Natural Product: bacoff is the winner of Best New Natural Living Product 2016 at NOAA, the biggest trade show in Hong Kong.
Made in Australia and sold to the world for a good and charitable cause.
Kills 100% Germs & Pathogens - Food grade, safe and certified to be used as a Hospital grade disinfectant to kill micro-organism on hard surfaces.
About the brands – Bacoff™

At Bacoff™, we are inspired to make your everyday cleaning safer and affordable for your family without compromising the environment. This path to our vision brought us back to nature. That's why our products are derived from 100% natural, sustainable based ingredients.
https://www.youtube.com/watch?v=jDTYtfbbyyc&feature=youtu.be
https://www.youtube.com/watch?v=vKhcZAzgvhw&feature=youtu.be
Product Availability
Ready stock.
Expiry date: 12.2024