Product Details
Are you at risk of developing an eye problem?
Are you overstraining your eyes?
Long term overstraining of your eyes, neglected proper care and poor blood circulations around the eye will lead to the development of dark circles under the eyes, blurred vision, double vision, dry eyes, red eyes, eye irritations, headaches, dizziness, macular degeneration and other eye disorders.
Why is eye health important?
Eyesight is said to be the chief of our five senses, as we need healthy eyesight to be able to enjoy the beauties of life. Living in the information age, good eyesight becomes a prerequisite for us to be able to excel with our work and life. Unfortunately, eye diseases such as glaucoma, dry eyes, age-related macular degeneration, cataract and presbyopia, have become common modern day diseases and are the leading causes of blindness and serious vision loss.
Here's the CLINICALLY PROVEN solution for your HEALTHY EYE:
Nourishments For Your Eyes
Berry Bright is a natural whole food eye supplement that is formulated to help you to easily replenish the vital nutrients that are essential to protect and maintain healthy eyes and vision.

Improves eye and vision health
Berry Bright contains natural whole food ingredients that are rich in eye nourishing nutrients and beneficial to maintain a healthy vision.

High in Antioxidants
New Zealand Blackcurrant contains 4x more anthocyanins than North American Blueberry, 25x more Vitamin C than European Bilberry, and 2x the antioxidants of North American Blueberry.

Protects Against Harmful Blue Light
Berry Bright contains lutein and zeaxanthin, these carotenoids offer blue light filtering and antioxidant to protect the eye.

Improves Blood Circulation
Better blood circulation, helps to eliminate toxins and reduce dark circles formation.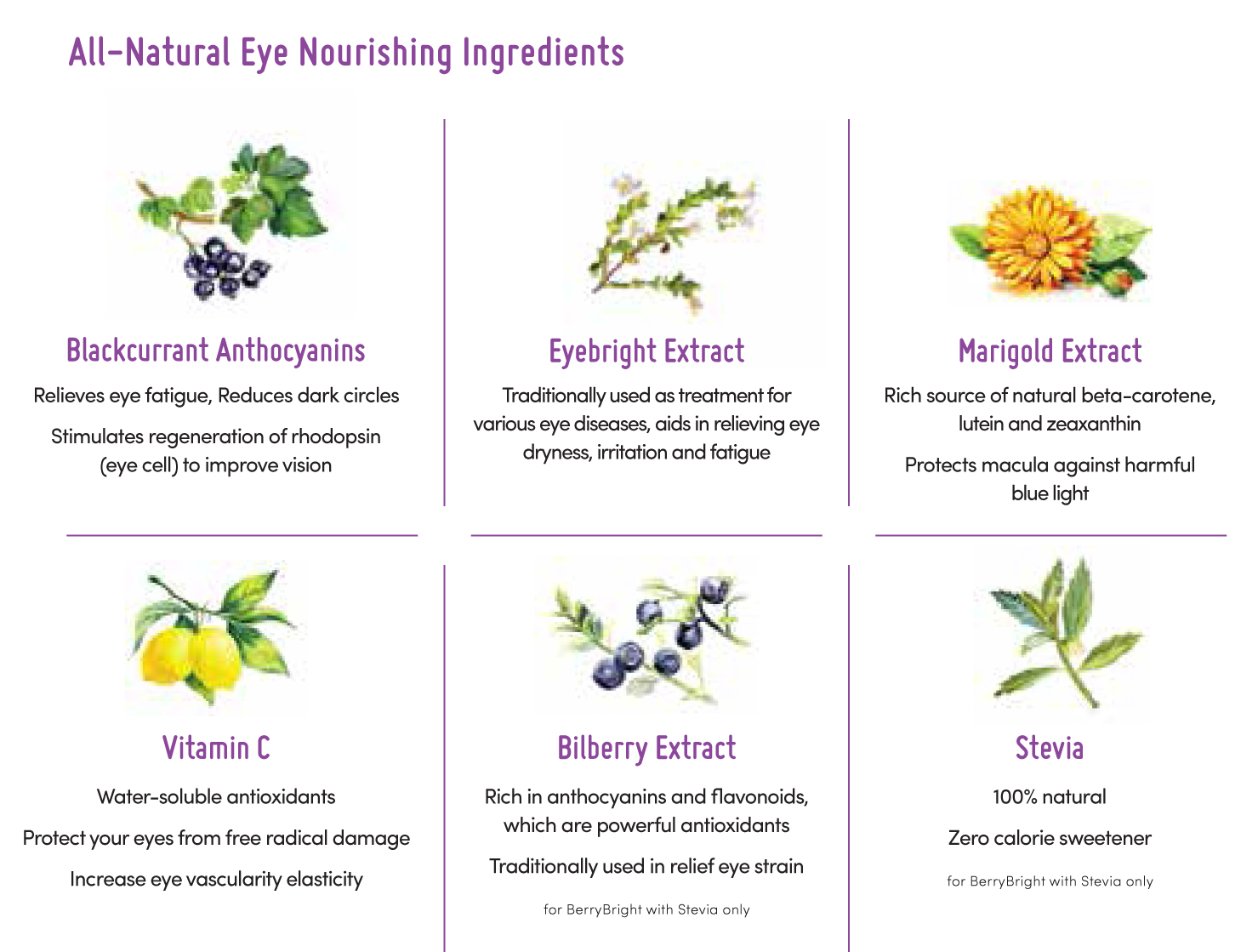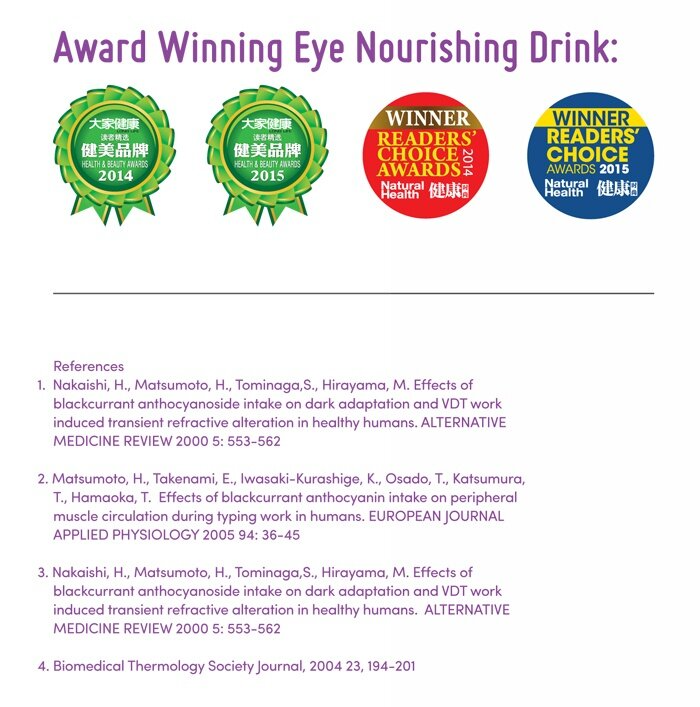 About the brand - Berry Bright

Berry Bright contains natural whole food ingredients that are rich in eye nourishing nutrients that are beneficial in the maintenance of healthy vision.
Availability
This is a BACKORDER item.
Please take note that the waiting time for Backorder items is around 1-3 weeks from the date of payment, subject to stock availability. For orders outside Malaysia, there might be a shipment delay especially during peak holiday seasons. We will try our best to expedite all orders but in any cases that Backorder is cancelled, full cash/credit refund will be given. We sincerely appreciate your kind understanding and patience.