Product Details
This is a stronger Scatterbugs formula, with extra Organic Lemon Eucalyptus Oil. Specially formulated for teenagers, adults and pregnant women on outdoor activities.
Suitable for all skin types, even sensitive skin. Can be used on face and body.
Skin Guard Plus is perfect for boys & girls 12 months+ and above.
Directions: Apply liberally to exposed skin before going outside. Reapply whenever necessary.
Full Ingredients:
Deionised water, Hamamelis virginiana (witch hazel) extract, vegetable glycerine, Xanthonomonas campestris (xanthan gum), Aloe vera powder, Sulphated castor oil, Lavandula angustifolia (lavender) oil, Eucalyptus citriodora (lemon eucalyptus) oil, Rosa damascena (rose) flora water, almond and vanilla extract
About The Brand -- Cherub Rubs
100% Australian Made and Owned
Certified Organic
Certified Toxic-Free
Clinically Tested for use on sensitive skin
Millions of products sold
Trusted by families & pediatricians worldwide
Cherub Rubs is one of the few fully certified organic skin care ranges in the world, using not just natural ingredients, but ingredients that are certified organic. It provides concerned parents with one of the most natural skin care ranges in the world as an alternative to steroid-based treatments for dry skin conditions. The products are approved in Australia for use with all children under 3 years old and are recommended by health professionals in Hong Kong, Singapore, South Korea and Taiwan.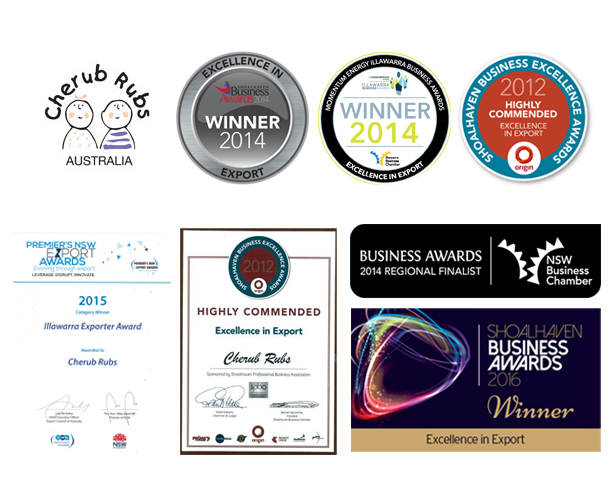 Availability
Ready Stock.
Expiry date: 7.2025