Product Details
Cherub Rubs Unscented Soap 100g
All Natural Soap with Organic Macadamia Oil

A pure vegetable based glycerin soap from Palm Oil blended with Organic Macadamia Oil, Castor Oil. Gentle enough for the most delicate of skins. With a pH balance that mirrors the skin, keep scalp, face and skin clean without drying - come out of the bath with smooth & soft skin.

Gentle to sensitive skin. Cleanse, soften and moisturize skin.

Suitable for:
Babies to Adults, pregnant women. Sensitive & all skin types. Face, Hair & Body
Product Highlight
Pure and natural.
Quality
Made of 100% natural vegetable glycerin, certified organic macadamia nut oil.
No chemicals.
No artificial fragrance, colouring, preservatives.
No caustics and lye.
Country of Origin
Australia
Ingredients
100% pure vegetable glycerin, palm oil, castor oil, macadamia oil*.
*certified organic
About The Brand -- Cherub Rubs
100% Australian Made and Owned
Certified Organic
Certified Toxic-Free
Clinically Tested for use on sensitive skin
Millions of products sold
Trusted by families & pediatricians worldwide
Cherub Rubs is one of the few fully certified organic skin care ranges in the world, using not just natural ingredients, but ingredients that are certified organic. It provides concerned parents with one of the most natural skin care ranges in the world as an alternative to steroid-based treatments for dry skin conditions. The products are approved in Australia for use with all children under 3 years old and are recommended by health professionals in Hong Kong, Singapore, South Korea and Taiwan.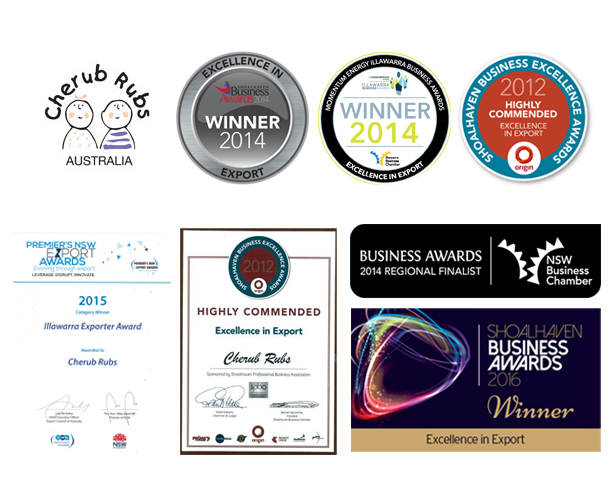 Product Availability
Ready Stock.
Expiry date: 1.2024