Product Details
100% Natural Onion Powder from India
No Chemical, No Preservative, No Flavoring, No GMO
No added Salt or Sugar
High in Antioxidants and prebiotics
Aid in digestion, fight inflammation, enhance the immune system, support brain health
Savory and Aromatic flavor
Great for baby cereal, purees, porridge, soups, noodles, and much more!
A savory and aromatic flavourful powder with a variety of nutrients, made from 100% pure onions. Can be easily included in any meal while adding numerous health benefits such as supporting digestion, fighting inflammation, and boosting brain health. This onion powder is made by dehydrating organic onions and grounding them into powder form. Completely natural with no added chemicals or preservatives.
Ingredients: 100% Onion Powder
Benefits:
Onions are packed with prebiotics to support digestion
Onions can help lower cholesterol levels later in life
High in antioxidants such as Vitamin C which can fight off free radicals
Fight Inflammation
Enhance Immune system
Aid in the absorption of Iron
Contain B Vitamins which can support the nervous system and brain development
Why Choose Love Earth Baby Onion Powder?
100% natural ingredients
No preservatives, no flavoring, no chemicals
Non - GMO
No added Sugar or salt
Can be used in any meal
Packed with Vitamin C to boost the immune system
Recommended Daily Serving Size:
5g
Provides Daily Value of 2% dietary fiber, 1% Protein, 6% Vitamin C, 2% Potassium, 1% Calcium
Mommy's Corner:
Onion powder is safe to be introduced as soon as your baby can take in solid food (usually 6 - 8 months)
Spices should be introduced one at a time while using very small amounts.
Onions are not a common food allergen, however, it is still possible to get an allergic reaction. It is best to wait 4 days after introducing any spices to see if your baby can tolerate them. If there are no reactions or digestion issues after 4 days, it is safe to be used again.
Suggested ways to serve:
Add a pinch of onion powder to any food of choice
Works well with baby cereal, purees, omelet, noodles, soup, and finger foods.
Storage:
Store in a cool, dry place. Keep sealed in a tight container
Shelf life: 24 Months
About The Brand – Love Earth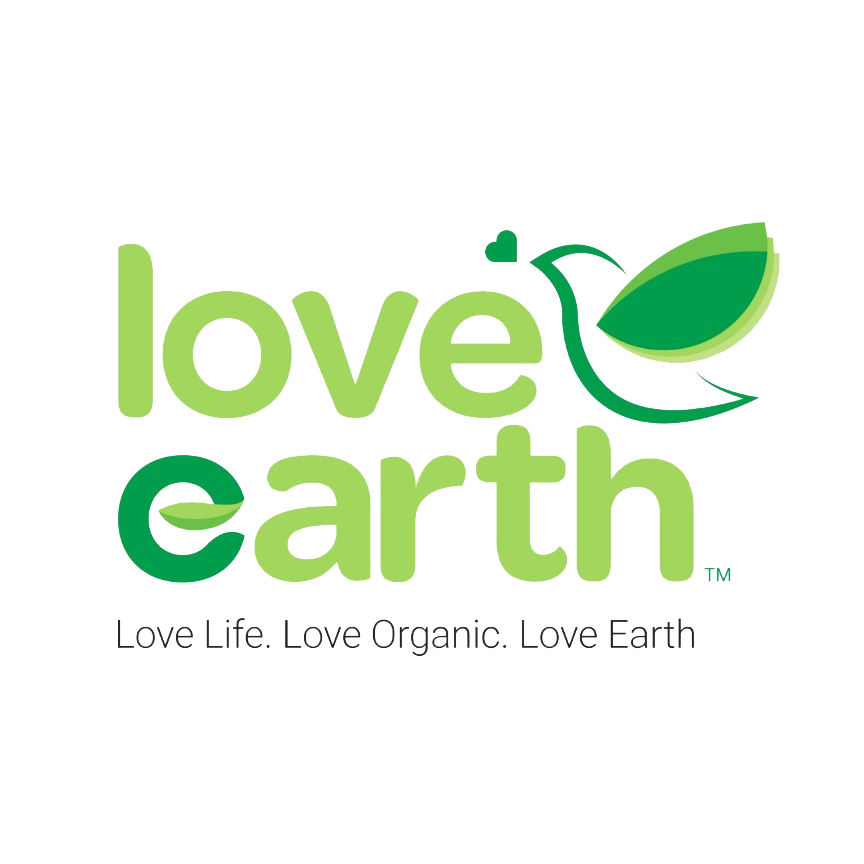 Love Earth is a brand established by Wide Tropism, to enable everyone to consume hygiene, with quality and affordable organic products – which could help in maintaining one's health and also help our one and only mother earth.
Love Earth brings everyone only ORGANIC & NATURAL products. Organic is commonly perceived as "expensive" products and is categorized as "high-end" products. BUT!! No more expensive in Love Earth. They provide everyone with the lowest cost they could give and promise to give the best quality they could.
Product Availability
This is a BACKORDER item.
Please take note that the waiting time for Backorder items is around 1-3 weeks from the date of payment, subject to stock availability. For orders outside Malaysia, there might be a shipment delay especially during peak holiday seasons. We will try our best to expedite all orders but in any cases that Backorder is cancelled, full cash/credit refund will be given. We sincerely appreciate your kind understanding and patience.