Product Details
100% Natural Ingredients
Strictly No Laxatives
Non- GMO, Zero Cholesterol, Low Calorie
5.3g of Fiber Per Serving (21% of Daily Requirement)
Contains natural Probiotics, Prebiotics and Digestive Enzymes
Rich in Dietary Fiber, Protein, Vitamin C, Iron, Calcium and Potassium
Suitable for Vegans, Children, Elderly, Pregnant Women, Constipation and Digestive Issues
Promotes Digestive Health, Improves Bowel Movement, Supports Weight Loss, Boost Immune System, and Regulates
Blood Cholesterol Levels
Jakim HALAL Certified, KKM Mesti Certified
Fiber Up is made with a blend of non-laxative, natural ingredients combined with probiotics, prebiotics, and digestive enzymes. Formulated with high-quality Organic Psyllium Husk, Organic Chia Seeds, and High-Fiber Fruits and Green Plants for added health benefits.
Special Ingredients:
Chia Seeds: High Omega 3 Fatty Acids to Lower Cholesterol
Psyllium Husk: High in dietary Fiber to Increase Satiety and Promotes Healthy Bowel Movement for Weight Loss
Kiwi: Excellent source of Vitamin C to give you a Nutritional Boost
Wheatgrass: High antioxidant, Anti-inflammation, Aids in Digestion
Ingredietns:
Organic Chia Seeds, Organic Psyllium Husk, Kiwi Juice Powder, Apple Fiber, Plant Enzyme, Probiotic, Vitamin C, XOS (Xylooligosaccharides,), Maltodextrin, Isomalto-oligosaccharides, and Fructose.
How to cosume:
Add 1 sachet (15 grams) to 200ml of water. Shake till dissolved and drink immediately.
Drink sufficient water throughout the day for optimal results.
Recommended taking 1 - 2 sachets per day before/after a meal.
Storage:
Keep it in a cool, dry place. Avoid exposure to direct sunlight or heat.
Best consumed within 3 months after opening.
A quick note: It is important to drink plenty of water when you are consuming fiber-rich foods and fiber supplements to prevent bloating and constipation.
About The Brand – Love Earth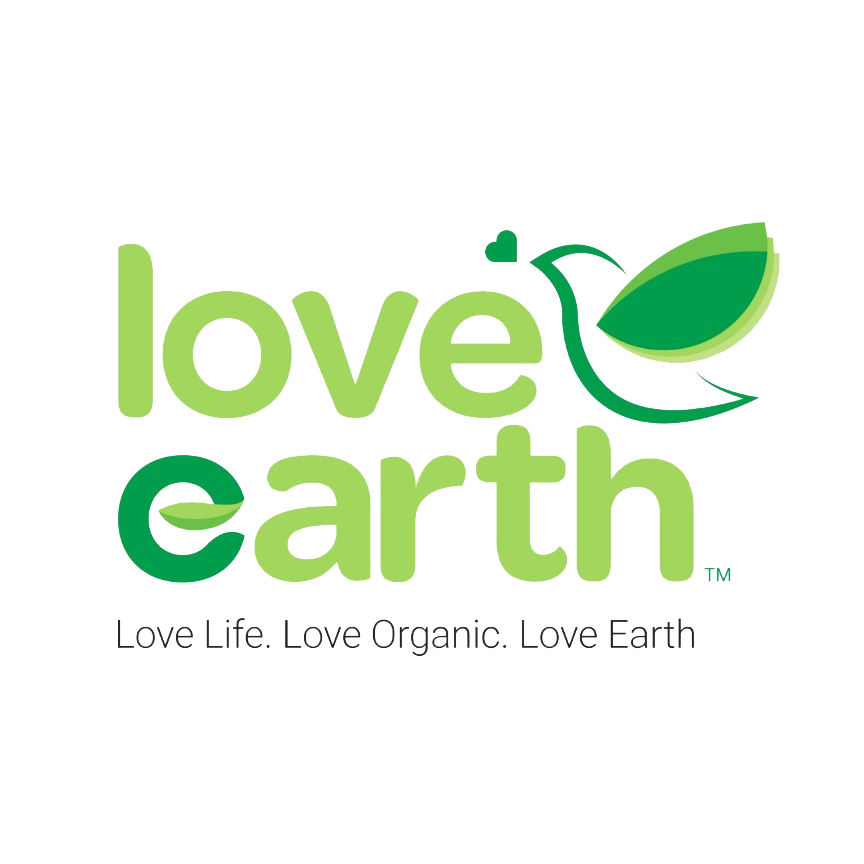 Love Earth is a brand established by Wide Tropism, to enable everyone to consume hygiene, with quality and affordable organic products – which could help in maintaining one's health and also help our one and only mother earth.
Love Earth brings everyone only ORGANIC & NATURAL products. Organic is commonly perceived as "expensive" products and is categorized as "high-end" products. BUT!! No more expensive in Love Earth. They provide everyone with the lowest cost they could give and promise to give the best quality they could.
Product Availability
This is a BACKORDER item.
Please take note that the waiting time for Backorder items is around 1-3 weeks from the date of payment, subject to stock availability. For orders outside Malaysia, there might be a shipment delay especially during peak holiday seasons. We will try our best to expedite all orders but in any cases that Backorder is cancelled, full cash/credit refund will be given. We sincerely appreciate your kind understanding and patience.
Our Nutritionist Says
Instead of laxatives, this unique combination of natural ingredients offers a natural sources of fiber. Highly suitable for those with constipation & digestive issues.
PREGNANT MOM:
Rich of fibre, prebiotics & probiotics from natural sources which important to prevent constipation during pregnancy.
Also contain important nutrients like Omega 3 Fatty Acids, Protein, Vitamin C, Iron, Calcium and Potassium which are helpful during pregnancy.