Product Details
100% Natural (No Chemicals & Preservative)
Naturally harvested from Khewra Salt mine in Pakistan
84 minerals and trace elements present
Regulate fluid balance, blood pressure, and improves digestive system
Can be used as an exfoliator and for salt baths
KKM MESTI Certified
Extracted from Khewra Salt mine near the Himalayan Mountains in Pakistan, which is one of the oldest and largest salt mines in the world. It goes through natural harvesting which allows the salt to retain its minerals. It has an earthy flavour and is pink in colour due to the high amount of minerals present.
Ingredients: 100% Himalayan Mineral Course Rock Salt
Benefits
Unprocessed which retains its mineral content
It is estimated to have an average of 84 different minerals and trace elements such as potassium, magnesium, iron, and calcium
Contains sodium chloride which maintains fluid balance and blood pressure
Sodium chloride can also promote a healthy digestive system as it aids the nutrients that have been broken down in the body to be absorbed and transported during digestion
Can be used as a salt bath where it can decrease dryness and soothe sore muscles
Works well as an exfoliator on the skin by replenishing dead cells
Country of Origin
Pakistan
Certifications
Jakim HALAL Certified
KKM MESTI Certified
Recommended Daily Serving Size
¼ teaspoon (1.5g) per serving
1 teaspoon (less than 5g) per day
What our nutritionist says
It is true that Himalayan salt has a higher mineral composition than regular table salt. However, its chemical composition is similar to table salt. Excessive consumption of sodium can lead to high blood pressure and an increase in the risk of heart problems. Therefore, for adults, the recommendation was that individuals should not eat more than 5 g of salt per day (2,300 mg sodium).
FAQ
1. How is this different from regular table salt?
The main difference is that the Himalayan salt is unprocessed, which means that its minerals are retained. While regular table salt is heavily processed, thus, most of its nutrients are removed.
2. Are all your salts iodized?
Yes, all our salt products are iodized.
Mommy's Corner
0 - 6 months old: giving your baby salt should be avoided at this age. Babies can already get the sodium needed from breast or formula milk
6 - 12 months old: The maximum amount that can be given is 1g per day. It is not recommended to give more than this as their kidneys cannot cope with it. However, we recommend using mild spices instead of salt if your baby's food tastes bland.
Above 12 months old: The maximum that can be given is 2g per day.
For pregnant women, the recommended salt intake is the same as everyone else. A daily maximum of 5g per day or 1 teaspoon of salt.
Suggested ways to serve
Suitable to be used in cooking and as finishing salt to flavour or garnishing.
For salt baths: add 1 cup of sea salt to a warm bath.
As an exfoliating scrub: mix salt with oils, honey, or scrubs until desired consistency. Then gently massage on the body and avoid delicate areas.
Storage: Store at room temperature, dry place and away from direct sunlight
About The Brand – Love Earth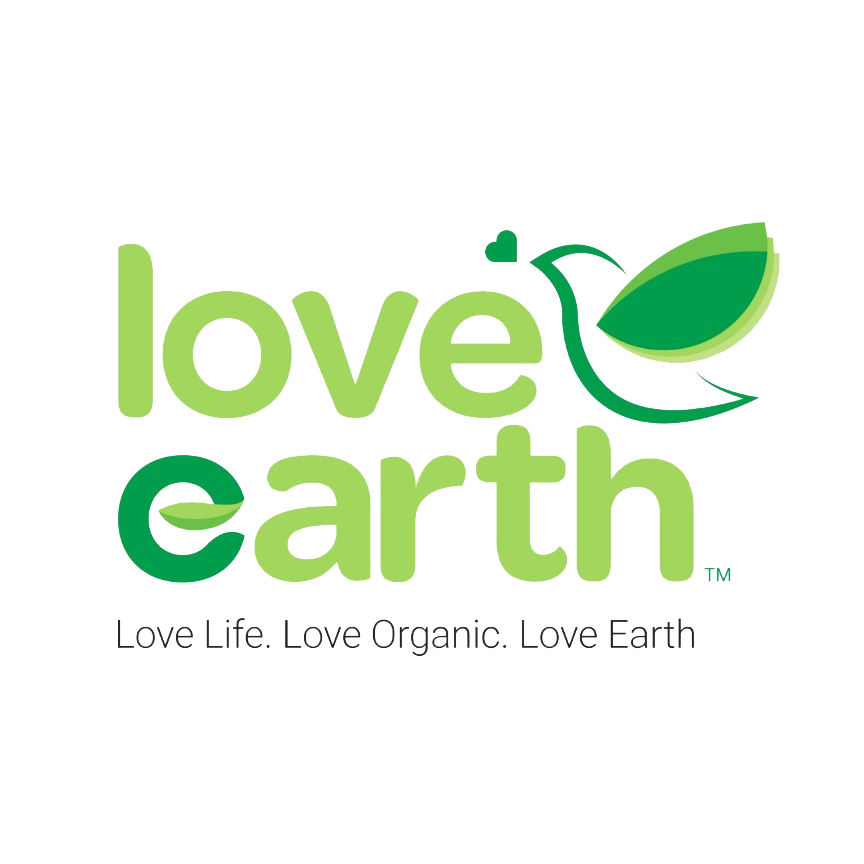 Love Earth is a brand established by Wide Tropism, to enable everyone to consume hygiene, with quality and affordable organic products – which could help in maintaining one's health and also help our one and only mother earth.
Love Earth brings everyone only ORGANIC & NATURAL products. Organic is commonly perceived as "expensive" products and is categorized as "high-end" products. BUT!! No more expensive in Love Earth. They provide everyone with the lowest cost they could give and promise to give the best quality they could.
Product Availability
This is a BACKORDER item.
Please take note that the waiting time for Backorder items is around 1-3 weeks from the date of payment, subject to stock availability. For orders outside Malaysia, there might be a shipment delay especially during peak holiday seasons. We will try our best to expedite all orders but in any cases that Backorder is cancelled, full cash/credit refund will be given. We sincerely appreciate your kind understanding and patience.