Product Details
Low Glycemic Index (GI)
Low in Calories, Sodium, and Fats
Cholesterol-Free
Dairy-Free Cheese Substitute
Great Flavour Enhancer (to replace salt or MSG)
Mild, Nutty, Cheesy flavour
Dairy-free & Gluten-free
No Chemical, No Preservative, No Flavoring, No GMO
Strictly No MSG
Great supplement for vegans or people with food allergies/sensitivities
Very Versatile - Works well as a seasoning or thickening agent on any dish
Excellent source of protein (52%), containing 18 essential amino acids & 15 minerals
Rich in vitamins, especially Vitamin B12 & folic Acid
Nutritional yeast is made from a yeast species known as Saccharomyces cerevisiae where they are grown for several days. The yeast is then deactivated with heat and dried to form a powder. It has a savory, nutty, and cheesy flavor loaded with nutrients such as Protein, Vitamin B12, Vitamin B2, Folic acid, and trace minerals. Due to this, it can boost energy, improve the immune system, lower cholesterol levels, and prevent vitamin deficiencies.
Nutritional yeast can be used as a seasoning in almost any dish - from sprinkling on popcorn to adding it in soups and sauces. It even works great as a cheese alternative due to its flavor.
You can trust that Love Earth Nutritional Yeast does not contain MSG, cholesterol, gluten, salt, or sugar. Completely natural with no added preservatives, flavoring, or chemicals.
Ingredients: 100% Natural Nutritional Yeast (Saccharomyces cerevisiae)
Benefits:
Contains all 9 essential amino acids which makes it a complete protein
High in Vitamin B12 which can only be found in Meats, therefore it can help prevent B12 deficiency in vegans
High in Antioxidants which can fight free radicals and defend against diseases such as heart disease and cancer
Excellent source of folic acid (important for formation, growth & reproduction of red blood cells)
Boost Immunity, increase energy, lower cholesterol levels, and sugar levels
Boost Immunity
Protect against infections
Lower cholesterol levels
Boost Energy
Regulate Blood Sugar Levels
Why Choose Love Earth Nutritional Yeast?
No Preservatives, no chemicals, no Additives
No artificial flavoring
Non - GMO
Strictly no MSG
No Salt or Sugar added
Low Glycemic Index (GI)
Low in Sodium
Low in Calories
Gluten-Free
Cholesterol-Free
High in Protein, Vitamin B12, Vitamin B2, and Folic Acid
Suitable for Vegans
Recommended Daily Serving Size: 1 Tablespoon
Mommy's Corner
Babies & Children
Nutritional yeast can be introduced as soon as your baby can take in solid food (usually 6-8 months)
Nutritional yeast is a great source of vitamins and minerals which children need to support their growth and development
Add into baby cereal, purees, roasted vegetables, soup, or any food of choice
Pregnancy & Breastfeeding
Nutritional yeast is considered safe and healthy during pregnancy and breastfeeding
It contains plenty of folic acid which help in preventing cognitive abnormalities and support growth of your baby
Suggested ways to serve
Add as seasoning to any dishes
Sprinkle on Popcorn
Add to sauces or soups
Add to stir fried dishes
Sprinkle on scrambled eggs or tofu
Marinate meats
Use as an alternative to cheese in risotto or pasta
Use as a thickening agent
Storage
Store in a cool, dry, and dark place
Keep in tightly sealed container
About The Brand – Love Earth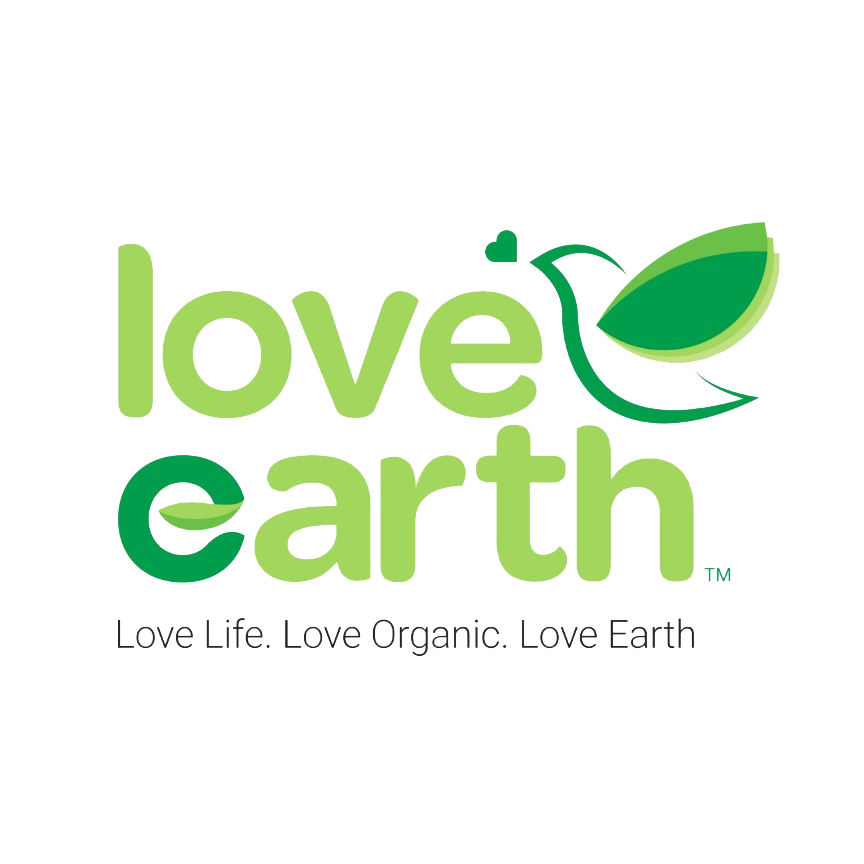 Love Earth is a brand established by Wide Tropism, to enable everyone to consume hygiene, with quality and affordable organic products – which could help in maintaining one's health and also help our one and only mother earth.
Love Earth brings everyone only ORGANIC & NATURAL products. Organic is commonly perceived as "expensive" products and is categorized as "high-end" products. BUT!! No more expensive in Love Earth. They provide everyone with the lowest cost they could give and promise to give the best quality they could.
Product Availability
This is a BACKORDER item.
Please take note that the waiting time for Backorder items is around 1-3 weeks from the date of payment, subject to stock availability. For orders outside Malaysia, there might be a shipment delay especially during peak holiday seasons. We will try our best to expedite all orders but in any cases that Backorder is cancelled, full cash/credit refund will be given. We sincerely appreciate your kind understanding and patience.