Product Details
Love Earth's Organic Apple Cider Vinegar is made from 100% organically grown apples. It's fermented with the Mother of Vinegar, a natural substance consisting of gut-friendly bacteria that support your digestive system. Organic, unfiltered, and unpasteurized, and the result is a pure and nutritious apple cider vinegar that is full of natural enzymes, antioxidant, vitamins and minerals for everyone!
No additive
No preservative
No chemical
No GMO
Why choose us
100% Organic Apple Cider
RAW, UNFILTERED, and UNPASTEURIZED
History of Vinegar Production since 1889
Vinegar-making special skills passed down for 5 Generations
Made with High-Quality Apples from Trentino, Italy
With the "Mother" of Vinegar
Gluten-Free, Vegan Friendly
Product is obtained simply with the fermentation of 100% organic ingredients
No added sugar, fermentation of natural sugar from high-quality apples
We keep it as natural as possible so as not to alter the bacterial flora and the enzymes
Helps to boost metabolism, balances gut bacteria, and improves the digestive system
Great source of Iron, B vitamins, Prebiotics & Phenolic Compounds
Benefits (For internal usage):
Fights against yeast and other harmful bacteria infections
Balance gut bacteria and aids in digestion.
Promote weight loss.
Regulates blood cholesterol levels.
Reduces glycemic loads and improves insulin responses.
Helps with heartburn or acid reflux.
Reduce inflammatory conditions such as rheumatoid-arthritis and multiple sclerosis (MS).

Benefits (For external usage):
Can help improve skin conditions such as eczema, psoriasis and acne.
Reduce scalp itchiness or dandruff problems.
Ingredients:
100% Organic Apple Cider
5% Acidity
Tips/ Usage:
This vinegar is as a sole condiment and there is no need to be combine with oil.

Use it as dressings on salads & veggies, dips, soups, sauces and even as drink with other beneficial ingredients such as ginger, turmeric, cinnamon, lemon juice and matcha powder.

For drinks, mix 1 tablespoon with 250ml of liquid.

For topical application, simply dilute with water using a 1:10 ratio and apply.
Storage:
Once opened, keep the bottle tightly closed and store in a refrigerator.
About The Brand – Love Earth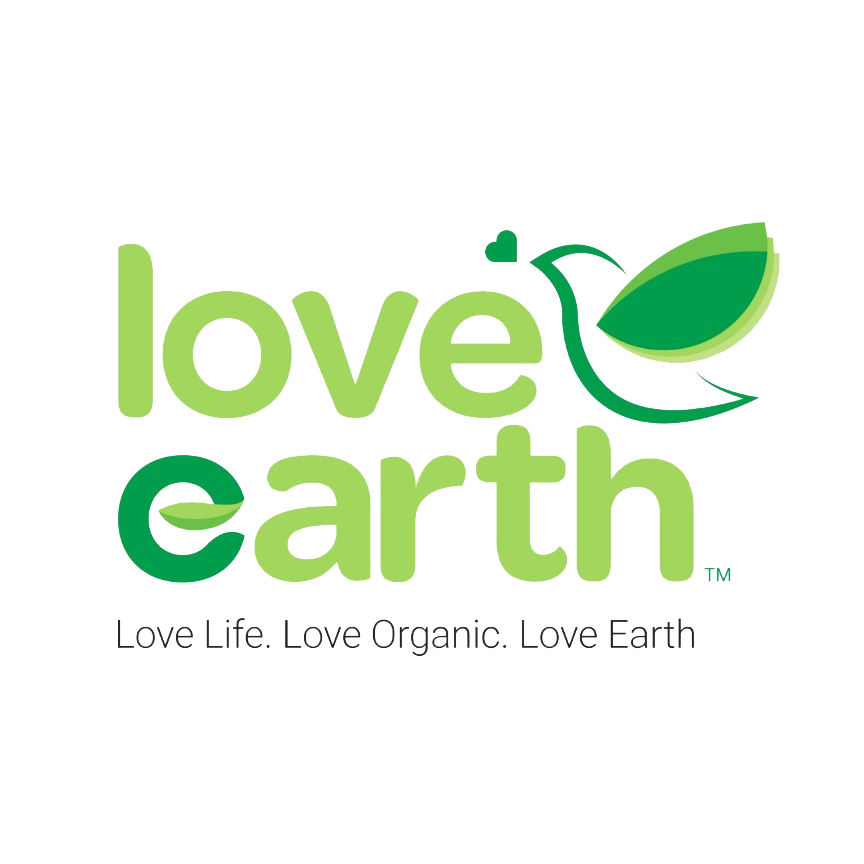 Love Earth is a brand established by Wide Tropism, to enable everyone to consume hygiene, with quality and affordable organic products – which could help in maintaining one's health and also help our one and only mother earth.
Love Earth brings everyone only ORGANIC & NATURAL products. Organic is commonly perceived as "expensive" products and is categorized as "high-end" products. BUT!! No more expensive in Love Earth. They provide everyone with the lowest cost they could give and promise to give the best quality they could.
Product Availability
This is a BACKORDER item.
Please take note that the waiting time for Backorder items is around 1-3 weeks from the date of payment, subject to stock availability. For orders outside Malaysia, there might be a shipment delay especially during peak holiday seasons. We will try our best to expedite all orders but in any cases that Backorder is cancelled, full cash/credit refund will be given. We sincerely appreciate your kind understanding and patience.